A fashion blog is an ideal way to share your love of fashion. If done properly, it can even become an online business on its own. 
Most fashion blogs aren't only photo-centric. They also offer content on DIY projects, specific looks, and even where to get the best deals on fashion.
Even if you want to offer your fashion thoughts all the time, there will be times when you run out of topics to discuss. We thought to peek at the best fashion blogs online for blog ideas. Here's what we found!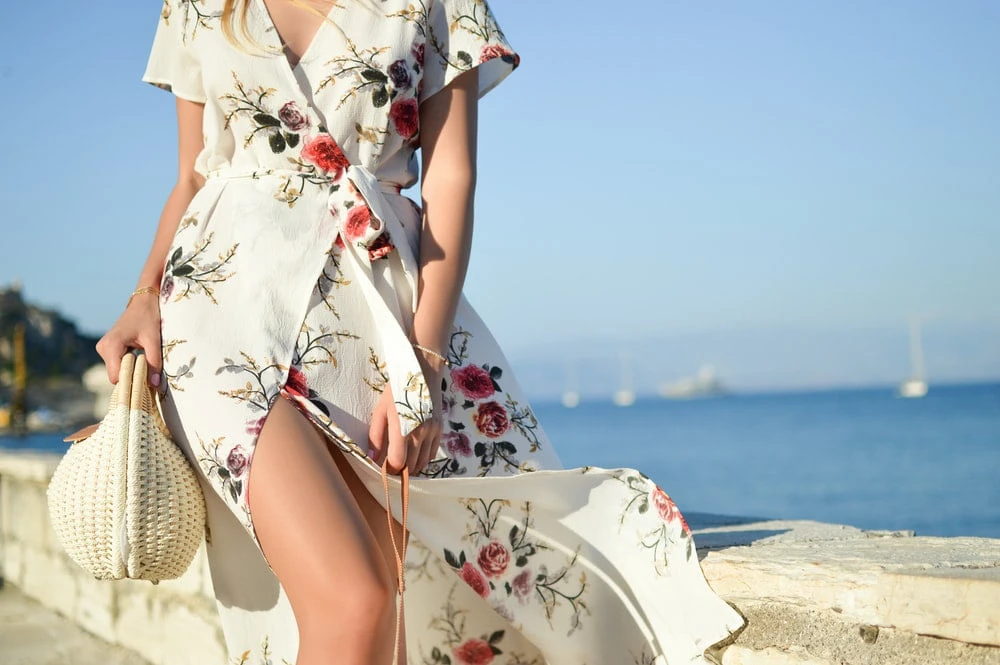 Fashion Blog Ideas from Fashion-Centric Blogs
Here are a few examples of fashion-centric blog posts to help inspire you. Find out what style of blog you want to encourage, whether chic, classic, minimalist, or sporty.
Next, decide on the content you want to provide. Do you want to focus on fashion-focused content, such as beauty tips and trends, fashion campaigns, or fashion events? Do you want to produce video content like fashion diaries or videos?
If you're looking for further inspiration for your fashion blog, here are ten ideas to get you started.
1. We Wore What
We Wore What, Danielle Bernstein's blog, focuses on street fashion, particularly in New York. It is now a prominent and successful online business selling women's activewear, clothes, accessories, intimates, and other items.
We Wore What is multifunctional in providing fashion tips and information on where to shop for the looks. If you don't want to splurge, you can shop its budget-friendly selections or higher-end brands.
We Wore What also has a lifestyle site that discusses gift tips, bargains worth buying, date ideas, shopping hauls, and more.
2. Sincerely Jules
Julie Sarinana runs the well-known fashion and lifestyle blog "Sincerely Jules." She graduated from the Fashion Institute of Design and Merchandising and gives fashion ideas and advice on her blog.
Sarinana's blog also includes information about her travels, favorite beauty and skincare products, company partnerships, debuts, and more.
Sarinana's unique ensembles are shoppable, as she connects to all her fashion goods. Her Instagram photos play an important role on her website because she employs a comprehensive feed to show visitors her clothing, jewelry, and accessories.
3. The Glamazon Diaries
Makeda, a Brooklyn-based writer, runs the well-known fashion, travel, beauty, and lifestyle blog Glamazon Diaries. Makeda utilizes her blog as a body-positive blogger to show her readers of all shapes and sizes how to dress economically.
Glamazon Diaries features the latest fashion trends, must-have ensembles, celebrity attire, and much more. For example, you can explore daily styles or read the most recent styling suggestions for denim trousers.
Glamazon Diaries' vivid photos and attention-grabbing titles make it simple to keep browsing. Fashionistas on any budget can learn something from this site and perhaps even make a new purchase.
4. Wendy's Lookbook
Wendy's Lookbook is Wendy Nguyen's renowned fashion blog. She primarily utilizes her website to display her stylish street style in New York City.
Wendy's Lookbook focuses on the looks of business executives and sophisticated city gals. Her site is full of fashion-forward advice to inspire others to wear their best and gain inspiration from her outfits.
This fashion blog covers all the crucial parts of an outfit and how to style them, from shoes to purses to jackets. It also dishes out fashion-related information about maternity apparel.
Wendy's Lookbook offers an aesthetically attractive method to experience fashion in addition to tips and looks. Her site features high-quality images of her outfits as she walks around the city.
5. In the frow
Victoria Magrath, a fashion blogger and cosmetics developer, runs "In the frow." Her website features amazing photos and informative blog pieces on the fashion industry.
Along with showing her fashionable ensembles, Victoria includes links to each piece of apparel and even the perfumes she uses. This allows you to purchase everything you see on her site.
This is a simple approach for beginners to have a taste of fashion and feel more at ease when embarking on their fashion excursions.
Furthermore, advertising fashion products to your followers is an excellent method to get passive revenue through affiliate marketing.
In addition to fashion, In the frow offers beauty, lifestyle, and travel subjects for readers who wish to branch out.
6. The Salad Blonde
Chiara Ferragni, an Italian blogger and entrepreneur, runs the wildly successful fashion blog "The Blonde Salad." Ferragni's blog has evolved into a full-fledged e-commerce website that currently sells things.
In addition to fashion, The Blonde Salad covers lifestyle, beauty, and people. So, if you're interested in more than simply fashion and want to learn more about it, this site is a terrific place to start.
7. Liv Judd
Liv Judd's self-titled blog focuses on beauty, lifestyle, fashion, and how to stock your wardrobe with essentials. Her website is simple to use, and her Instagram feed is immediately accessible on the homepage, allowing you to start scrolling through her outfits.
This blog is appropriate for all audiences, whether you're new to the fashion world or have been fans for a long time. It introduces you to low-cost fashion items, styling advice, travel wardrobe ideas, and more.
Liv makes it simple to shop looks from her Instagram and TikTok and find dupes for more expensive things.
Everything in her Lookbook is listed on a single clean page, making it easy to discover what you're searching for.
8. Mia Mine
Mia Maria, a stock expert, turned fashion blogger, runs Mia Mine. Maria began the blog as a creative outlet, but it swiftly grew into a full-time job. It is now used to motivate those interested in fashion and desire to pursue it more seriously.
Maria gives fashion-forward advice for styling clothes for any season. You may also shop the various looks to reproduce ensembles from her blog posts.
Maria's blog postings include links to her YouTube channel, where she gives more in-depth information in video format.
Using several mediums in a blog, such as videos, will hold readers' interest and help them feel more connected to a fashion business.
9. My Fash Diary
Tala Samman runs the style and fashion blog "My Fash Diary." Along with fashion, she blogs on themes such as beauty, travel, and food, so there are many diverse flavors to select from.
My Fash Diary gets to the point, directing you to marketplaces and e-commerce stores where you can purchase the things listed. It shows visitors several looks by using vivid graphics and clear product images.
This site features styling suggestions, interviews with fashion industry designers, rare glimpses at collections, and much more.
10. Atlantic-Pacific
Blair Eadie's Atlantic-Pacific is a personal style blog she created as a hobby. More than a decade later, it's grown into a well-known fashion site that she defines as "east coast meets west coast."
Atlantic Pacific covers various subjects, including inexpensive bargains, adding pops of color to your clothing, and spring date night looks.
Eadie's site showcases her vibrant wardrobe of pinks, greens, and yellows through breathtaking photography and street pictures. The blog post headlines are brief, and to the point, so you know precisely what you're getting into when you click through.
To start a fashion blog, you should experiment with different elements to see how your audience reacts. Eadie's fashion taste is noted for being vibrant and bright, which her fans expect. The more you develop your style, the easier it will be to engage your readers.
To Wrap Up
If you're already interested in fashion, you must have a creative mind full of style and photographic ideas.
You may want to share your thoughts on trends or display outfit after outfit. It can be entertaining, but some readers may become bored with your blog content if you do not demonstrate versatility.
Use the tips above and turn them into opportunities to express your style with the fashion blogging community. 
Explore All
Blog Ideas Articles