In the digital age, it's not enough to just have content. You need to have quality, compelling content. Your primary goal when publishing a post is to invite people to engage with your blog.
"Why don't you create a blog?" has been suggested to every creative professional at some point. Perhaps you disregarded it as time-consuming or believe you lack design, art, or photography blog ideas.
A blog is an excellent way for a creative worker to establish an online presence. It adds personality to your portfolio, attract clients, and offers dimension to your work. Here are some photography blog ideas to stimulate your audience!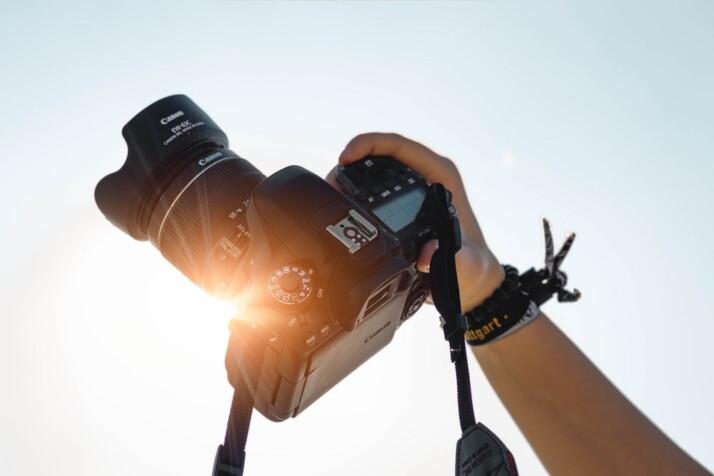 15 Photography Blog Ideas to Engage Your Audience
Here are some photography blog ideas for engaging your audience. Take a suggestion for your topic and add your twist by selecting a photography story in your style or interests.
Be sure to share your photography topic with your followers and get feedback so that you can improve your storytelling skills.
1. Write on a covered event
This is a wonderful blog post idea, even if you aren't a professional photographer. Try taking a few images at the next creative event you attend and post them on your blog.
If you are a photographer, you should use your blog to share event coverage that does not fit into your primary portfolio.
2. Discuss Works You Admire
You are not required to submit only your work on your blog! Make a post on a favorite artist to express your thoughts on what inspires you.
Share a link to a friend's project or another creative work you enjoy. Who knows, maybe they'll return the favor! In a post, you can also share an intriguing link relating to your areas, such as an article, video tutorial, or gear review.
4. Product Evaluation
If you're a photographer, it may be a new camera, or it could be a new set of pens if you're an illustrator. You don't even have to buy the product to achieve this. You could discuss a new invention in your industry using the information you find online.
5. Display Some Outtakes
Have you recently added an editorial shoot or a photo session to your resume? Share some photographs that didn't make it into your portfolio or were rejected by your customer. This is an excellent way to present a large amount of work while adequately managing your portfolio.
6. Discuss Your Hobbies and Interests
This may not appear to be relevant to your portfolio, but sharing your interests with your blog followers helps them understand who you are. You might also challenge yourself to present your activities creatively.
7. Discuss Difficulties
Do you struggle with procrastination? Stuck for ideas on how to complete a large project? Make a blog article about it. It will demonstrate that you take your work seriously and are concerned with performing the best job possible.
8. Give a Tour of Your Workstation
Send us some photos of your workspace or creative studio. This can be a brief article for when you don't feel like writing or a tour of your workspace.
9. Explain Your Methodology
Post sketchbook pages and preliminary designs, and discuss how you set up a picture shoot. Discussing how you create allows site visitors to grasp your work better.
10. Create a Year-End Summary
When January arrives, write a blog entry about your year's primary efforts, problems, and accomplishments. This is a great way to re-post previously published information.
11. Discuss Your Objectives
This might be a post on New Year's Resolutions, or it could be about anything. Share some personal and professional goals you have for yourself and how you plan to achieve them.
Talk about a time when you learned something valuable on the job. These types of posts are intriguing to others in your business and demonstrate your dedication to your profession.
13. Sneak Peek of Trips
A travel blog article does not require you to travel abroad or take an extended vacation. Try going to a neighboring park, natural area, or even a different part of your town or city. Create a blog post to document the outcomes.
14. "Work-in-Progress" Excerpts
Share what you've finished thus far, whether you're working on a large painting or an ongoing photo series. When you don't have any newly finished work to upload to your portfolio, this is an easy method to keep it up to date.
15. Create a Tutorial
It can be time-consuming, but creating a tutorial to publish on your blog will help engage and entice people to return to your blog. Creating a relevant how-to piece will keep readers coming back for more.
To Wrap Up
To develop a blog for your portfolio, you don't have to go full-on lifestyle blogger mode and start documenting every meal you eat.
Your blog can be a place for you to publish personal initiatives that are unrelated to your professional work. You can use it as an online diary of work progress, trip photographs, or info about upcoming exhibitions or events. You can use your blog to give behind-the-scenes looks at your work or to talk about what motivates you.
Explore All
Blog Ideas Articles