Content ideas are a tough nut to crack. Finding the perfect blog topic can take hours, days, weeks and months of research.
With so much content out there, it's almost impossible to create something that nobody has thought of before. But, it doesn't have to be that way. Content that is for search can really help a specific population of real estate agents compete for leads and sales online.
What topics should they include in their real estate blog content to ensure they target the local audience they wish to? Read on to find out!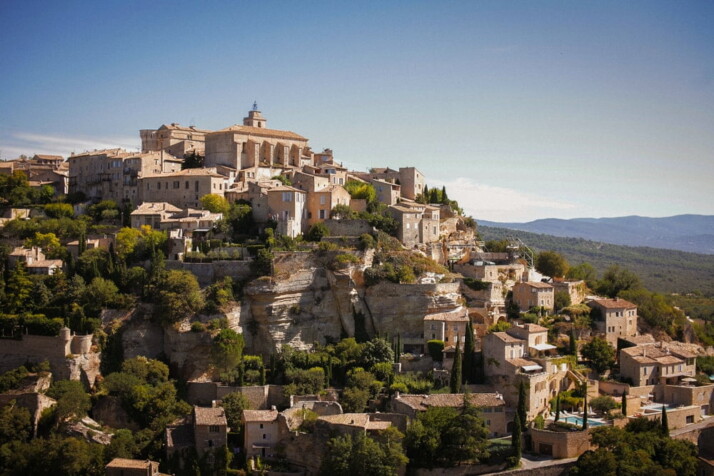 Importance of Real Estate Blogging
Blogging is a way to establish oneself as a real estate authority while also attracting only the highest-quality prospects to your website. Getting your blog out to tens of thousands of potential customers is free and straightforward once you've written it.
Creating a blog is a terrific method to attract visitors to your website by providing valuable material. If your blog is SEO-optimized, search engine-using leads can find you easily.
When customers know they can rely on search engines like Google and Yahoo and Bing to find local real estate, making agreements is easier.
You may start using these real estate blog ideas right away. Consider these 13 real estate blogging ideas to keep your site lively, profitable, and full of fresh leads and clients.
13 Best Real Estate Blog Ideas to Captivate Your Audience
1. Trends in Housing
Real estate market trends may be a universal issue for your potential audience. Talking about house sales trends, mortgage rates, and financing constraints can effectively connect with sellers and buyers.
Using Google Alerts to stay up to date on current housing trends is a great way to keep your material fresh.
2. Local Occasions
Who doesn't want to know what's happening in the neighborhood where they spend most of their time? Inform readers about any forthcoming, noteworthy events in your real estate market, from festivals to community initiatives and estate sales to charity 5Ks.
Keep track of what's going on by subscribing to event updates from local websites and newspapers.
3. Introduce Local Hangouts
The best spot to buy a latte, or possibly the best hamburger joint? There may be a great happy hour spot near the ballpark that you can recommend. Your blog's SEO will benefit from a link from the businesses you recommend to your readers, and your audience will enjoy your recommendations.
4. Sporting Events and Leisure Time
Writing about the finest places to exercise with your dog or get in shape is a great blog topic.
Boost your earnings by including affiliate links to sporting products and outdoor recreation gear.
5. Dog-Friendly Establishments
The problem is that it can be difficult for locals to know where the ideal spot to take their dogs is. List dog-friendly establishments, such as kennels and dog-friendly restaurants, to benefit fellow dog lovers.
Encourage others to post photos of their pets on social media. This is a great way to attract people to interact with your blog.
6. Kids Hang Out
Parents appreciate knowing about local resources, such as a great pizza place or the top area schools. This type of content is surefire when it comes to being shared widely on social media.
Make a poll of your email list to determine the best locations.
7. Testimonials
Although you shouldn't exaggerate your successes, it's a good idea to include testimonials from current and previous clients. It doesn't matter if they are in words or video-based. They can be a great addition to your real estate blog.
Many individuals will provide testimonials if you ask your email subscribers nicely.
8. Home Repairs and Upkeep
Who wouldn't like to learn more about how to improve the appearance of their home? What are the most cost-effective ways to make changes to your house? Consider topics such as preparing your home for sale and avoiding the most common troubles that arise when buying and selling a home.
For the best results, record a video walk-through of your own home or a property you have recently worked on.
When moving to a new location, even the most prepared people sometimes find adjusting difficult. You can get in front of those who want to purchase or sell a home by offering tools and information that assist those relocating.
Recommendation: Create joint ventures with local businesses to showcase them as a resource and possibly earn a referral fee.
9. Your Personal Journey
Your real estate blog is the perfect place to get personal and share your investing journey.
People may ask," why should I work with you?", "How did you begin?"As an entrepreneur and investor, what have you learned along the way?
Is there anything you can tell your readers about real estate as an opportunity they can utilize in their lives?
Investing is seen as fantasy by most individuals. If you allow them access to your process, you may discover that it is one of your most effective means of increasing sales.
As a tip, have a Q&A session conducted with you in which you answer the most common questions investors ask.
10. Listings of Properties
You can also provide useful information about local property listings on your real estate blog. Put together a list of the most affordable, opulent, or best-priced properties. By doing this, you'll be able to position your blog as a go-to resource for local property information for your viewers.
11. Getaways Within the Area
Make it easier for your readers to plan a weekend getaway or a one-day excursion. Your readers will trust your recommendations if they perceive you're an expert.
12. Recommendations for Future Service
To help others, it's a good idea to have a network of contacts in the field that you may refer to others. Promote title companies, inspectors, etc., on your blog. You should only go this route if you are confident in your talents.
Have you had any experience in the interior design field, or have you ever worked with a designer? Articles about home decor would serve your local audience well. Make your suggestions specific to the type of property and the area in which it is located, and draw inspiration from previous renovations.
13. Renting Vs. Buying
A great topic for a real estate article is to discuss the pros and cons of renting versus buying. Both sides have their advantages and disadvantages, but your financial circumstances and long-term aspirations will influence which side you choose.
What factors influenced your choice between renting and owning a home? How did the property market influence your decision?
To Wrap Up
As a real estate blog, you have a number of opportunities to provide visitors with valuable information that can change their lives.
To be a successful real estate blogger, you need to keep up with current housing and real estate trends.
A fantastic way to promote your local community through real estate content marketing is to highlight upcoming community activities. Investors can also use content marketing for real estate to highlight important news about schools, restaurants, or transit.
Explore All
Blog Ideas Articles