The internet is a powerful tool that lets us share knowledge with nearly all of humanity. In today's digital marketing landscape, a blog can be a vital component of your content strategy. If you feel your website isn't generating as much traffic as you want, here are some wedding blog ideas to help you.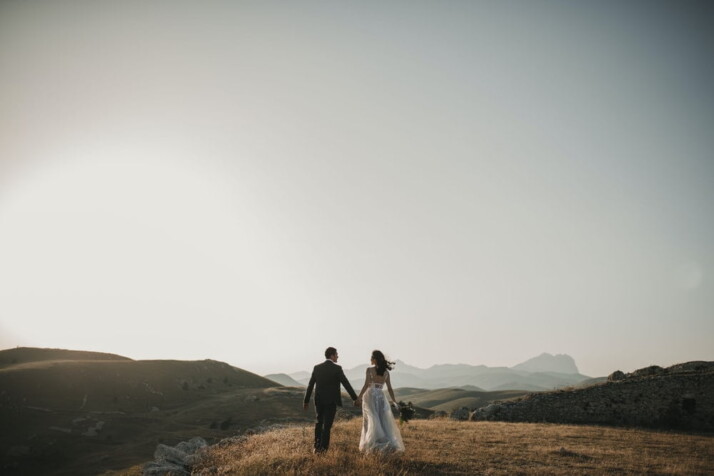 What is a Blog?
It is a website regularly updated with content relevant to its niche. They are written individually or by groups that offer insights and opinions on subjects in current news or exciting stories.
A common blogging misconception is that you have to produce content quickly. This isn't the case. Your content's relevance, consistency, and quality should be your top priority.
Blogs can yield various benefits that make them well worth the time and effort.
Why Should Wedding Professionals Blog?
Blogging can help your customers when it provides your audience with important information. It can also be a way to offer a new way of planning weddings through fresh perspectives and an engaged audience. Specifically, the reasons wedding professionals should blog are:
1. It Helps Establish Your Authority
A blog can help establish your authority in your niche and serve as part of your sales funnel. You can include a link to your products and services in a blog post.
Blogs also help earn you backlinks, essentially votes of confidence from other websites.
2. It Generates Organic Traffic
Your target audience isn't actively looking for you particularly. Most people are searching for the services you can provide. A blog serves as a bridge to clients looking for your particular skills.
When prospective customers look for a wedding planner, your blog will draw traffic to your site. It allows potential clients to find your business and learn what services you provide.
3. It Reduces Redundant Work By Providing Answers to FAQs
Answering redundant questions is an aspect of business that can get very tedious. A FAQs section on your blog will save your time and that of your customers by providing readily available answers to common questions.
This way, when a prospect contacts you, it will likely be a proposal or a question missing from your FAQ. Both things deserve extra attention.
It allows you to focus on more important aspects of your business, such as customer care, content creation, etc.
Wedding Blog Ideas
Most times, you can conduct keyword research to come up with wedding blog ideas. But if you need ideas quickly, here are some ideas you can use for your next series of posts.
General Wedding Details
The vast majority of engaged couples have never planned a wedding. General wedding information may not be valuable to experts, but it can mean the world to someone new to wedding planning.
A general wedding section should focus on simple questions such as:
What are the things to look for in a wedding dress?
What's an ideal cost for a wedding ring?
What songs should I play at my wedding?
What should I do with the decor after the wedding?
How do I choose a wedding photographer?
How do I arrange the seating of my guests?
What's an ideal date for a wedding day?
These details may seem obvious to wedding experts, but remember that you're dealing with people with no experience in planning weddings.
Choosing a Reception and Wedding Venue
The venue is one of the most important details of any event. Among other things, wedding venues are also about aesthetics and ambiance.
There are so many factors to discuss regarding a wedding venue. You can discuss everything from budgeting to selecting a venue to decorate it.
A perfect wedding venue can be difficult to find.
Client FAQs
As mentioned earlier, client FAQs save you and your client precious time by providing the necessary information. It's likely that if your clients are asking a question frequently, other couples are too.
Try to dedicate a whole blog post per question. It ensures you get maximum impact from the keywords and allows you to discuss each FAQ in detail.
If your readers need to ask the same question after reading your FAQ, you're not doing it right.
Industry Expert Interviews
Everybody loves expert tips. As a wedding planner, you likely have a good idea of what people are looking for. Experts carry weight in the industry knowledge they share.
Use this to your advantage by putting together a series of interviews with industry experts. You'll want to interview several planners to get a bigger industry picture. You could even learn a few new things yourself!
Seasonal Content
Season-based weddings all have their quirks and challenges. Couples recognize this and often tailor their search terms to target a specific season.
Summer, Spring, Winter, and Fall weddings each have their own topics to discuss.
Theme Inspiration
While it's largely understood that there's no "right" or "wrong" theme regarding weddings, what really matters is its execution. You can talk about what wedding themes are trending, how to pull them off, and how to find inspiration.
Couple and Vendor Spotlights
Remember that the wedding planning industry is very personal. A couple spotlight is a great way to connect with your clients and to show your audience that you genuinely care about your work. It's also an opportunity to share the quality of your work, and it can serve as a testimonial page.
The friends and family of the featured couple may even want to work with you when they see the quality of your work.
The same applies to vendors. Try to feature vendors who you feel did an exceptional job. It also opens you to collaborations with the teams you list.
Wrapping Up
Blogs are essential to the growth of any business. They are one of the best ways to establish your presence online; the traffic they generate can last long. However, we also need to acknowledge that writing content for any niche can be challenging when you run out of ideas. If you need inspiration for a blog article, feel free to revisit these wedding blog ideas.
Explore All
Blog Ideas Articles