The title is one of the most powerful tools you have as a writer. You have to seize the attention of your audience. An article can need a catchy title that excites readers or one that's informative and helps them decide to read your article more closely. We've listed some examples of article good titles to help give you some inspiration.
Although just a few words long, titles are one of the hardest pieces of text to construct. You have to find the right words that both grab attention and inform. That's why we've listed some helpful writing tips along with some title examples in this article. Let's get into the good stuff and find out how you can make the perfect title!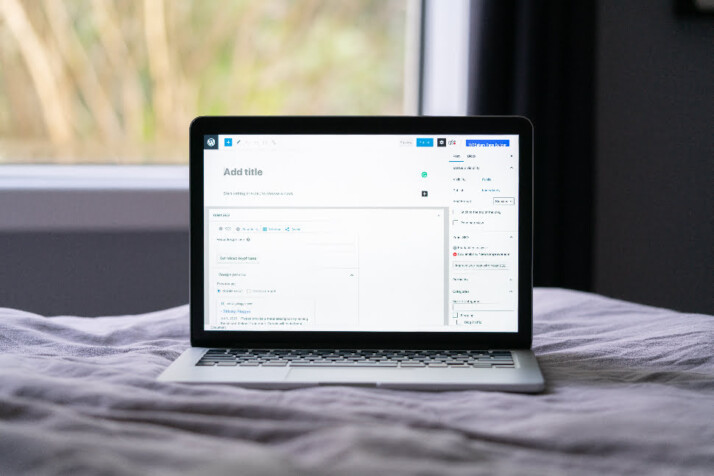 How Titles Can Affect the Success of your Article
The title, needless to say, is like the front door of your article. It is your article's first impression, and it's what the rest of your content needs to live up to.
For readers who are scrolling through tons of data, your title can set your article apart. It can help readers decide if your article can give them the necessary information.
Titles are also helpful for Search Engine Optimization. With the right keywords, you can boost your search ranking. This will help people find your blogs much more easily.
Different Types of Article Titles
1. Numbered List Titles
Using numbers in your title or headings is a great way to grab an audience's attention. They are also an easy way to break down a topic and make it easier for your audience to understand.
5 Best Books to Read in 2021
2. "Guide" titles
Using the word Guide in your title can compel readers to keep reading because they want to learn the tutorial step-by-step. This is the best way to increase your readership while also providing better value in the process.
A Comprehensive Guide to Making a Business Proposal
3. 'Curiosity Gap' Titles
A curiosity gap is one way to create article good titles. It leaves your reader wondering and intrigued about your article.
10 Tips For Getting Fit (#3 Will Surprise You)
4. How-to Titles
A how-to article title is very popular for blogs. This is because it's effective in attracting readers who are looking for a detailed guide for something. It's meant to instruct the reader with steps on how to do a particular task.
5. Avoidance of Pain Titles
People want to avoid any potential loss, cost, or pain. And any title that can help them to do that becomes more appealing.
Why the New Normal Could Cause You Business Problems
6. Using Fear of Failure
Invoking a reader's fear of failure is another effective way to phrase a title. These titles can be useful for boosting the persuasiveness of an argument.
Why Your Business is Losing and What You Can Do About It
7. Question Titles
The classic question titles are a staple for writers. These intrigue readers with a question and compel them to read the rest of the article to find answers.
Are You Making the Right Investments?
8. Command Titles
A command title indicates an action that your readers want to complete. It can also state what your readers need to do.
Live a Healthy Life with These 5 Tips
9. Reason-why Titles
A reason-why headline usually enumerates things that support the article's point. It states why the reader must read the article.
5 Reasons Why You Need to Drink More Water
10. Promise a Change
We all want something that will change our lives. And any article that can offer us this is worth reading.
The Trick to Changing Your Mindset
11. Bold Statements
A bold title statement can stir reader interest. It doesn't matter if they agree with your statement or not. They'll be drawn to read your article to see how you support your point.
Vegans are Healthier Than Meat Eaters
12. Prediction Titles
We're all concerned about the future. And an article that can give us some insight into potential trends and data-driven predictions is a good read.
The Future of Artificial Intelligence Beyond 2021 – Five Predictions You Need to Know.
5 Key Tips for Writing Article Good Titles
Keep it short and to the point.
Titles need to be concise and easy to understand. It has to encapsulate the value of your content effectively. This is why word choice is critical for a title. You'll only be able to use a few words, so you need to make each of them count.
Highlight the value of your article
What can readers get when they read your article? Will it solve their problem? Can it give them relevant insights? Whatever value your article can offer, make sure to highlight it in your title.
Announce Exciting and Relevant News
Company news isn't always interesting to everybody. But people do care about the things that can affect them. Update them with a news title that can make a real difference in their lives.
Businesses do not always have constant news, so they use old material and present it in a novel way. You can use news jacking to tie your content to recent and upcoming events.
Questions in the Headline
Place questions in your headline like you would in a question title. Make sure to ask something that your readers care about. If you ask about something irrelevant, you will risk losing their interest.
The question should be related to the main benefit your article provides to keep your title interesting.
Appeal to Your Reader's Hunger for Knowledge
If I can learn something more easily and efficiently, I would like to know how. And most people do too! Keep your headline short and tell your readers something they can learn. You have to make the process sound easy.
To Wrap Up
It can be hard to think of article good titles. But if you follow the tips in this article, you'll have a better chance of coming up with a catchy and successful one. There are many ways to phrase the title of your article. Remember to keep it interesting, concise, and easy to read.
Explore All
Blog Title Generator Articles