The title of your essay drives the clicks while the introduction drives the read. If you want to write the best blog introduction that motivates them to keep reading, you're at the right place!
While you put so much effort into crafting one compelling blog post, make sure you nail the introduction to get the attention it deserves. This article will walk you through six practical tips to make the readers go beyond your blog title.
Why Is a Blog Introduction Important?
Blogs are a powerful tool for spreading messages on various topics. When you write a blog introduction, you try to persuade people to read yours and potentially share it with friends and family.
Readers who are impressed with the content of your introduction are more likely to continue through the post and read the other sections. The introduction can also be a good place to offer your readers a quick call to action.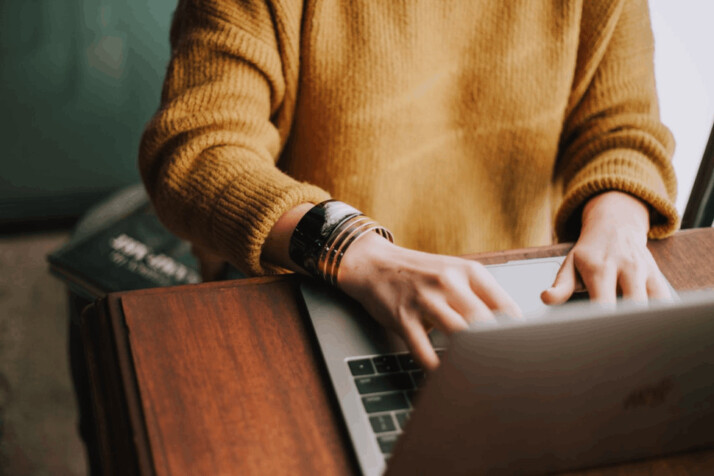 6 Tips to Write the Best Blog Introduction
A blog introduction is the opening paragraph of your blog. It is like an introduction to any other article, like a newspaper or magazine. It needs to differentiate your blog from all the other blogs out there and get the reader to want to read on.
Follow these simple but effective tips to write the best blog introduction.
1. Highlight a Pain Problem
Everyone reads content for the value it offers. And highlighting a pain point in your blog introduction will immediately draw the readers into your content. It helps them connect with you through a common problem and makes them feel they are in the right place.
After provoking the pain point, you must offer a solution in the remaining sections of your content. Make sure that the blog you are writing can solve the problem that your readers are going through. Let them know what they will gain by reading your blog.
2. Give a Sense of What to Expect
When you agitate a pain point, you make the readers more restless for the solution. If you don't explain how you will help them, it is likely that your audience will quickly grow impatient and leave the page.
Therefore, your introduction should explain what to expect and respond to the reader's question to make the read worth their time. Moreover, the best blog introductions are those that both impress and provide reasons for readers to stick around to read your article.
3. Mention the Benefits of Your Content
Good blog introductions are about more than just explaining what you're about to read. Know what your audience wants or expects from your blog. You should try to write about what your blog will offer your readers in your introduction.
Give the audience a reason to keep reading. That's why we propose giving the reader some benefits you can potentially provide them. This could be a huge distinction, a benefit, a solution, or an answer to a problem. The benefits should be stated clearly in an amazing way so the audience is absorbed enough to keep reading.
4. Start by Asking a Question
A common blog challenge is to get people to read your posts. Leading with a question is a great way to compel your readers to dive into your blog post. When you ask a question in your blog introduction, you encourage the reader to search for an answer. They begin to actively think about the topic you're talking about. When you pose a question in your introduction, make sure to back it up with an answer in the content.
5. Take Your Stand on a Controversial Topic
Conflict is a key component of creating drama. The power of confrontation is evident among anyone familiar with storytelling. You can stir up confrontation in your blog post introduction by challenging an established notion or intentionally aiming at a controversial topic.
Taking your stand on a controversy will ultimately result in one of the three reactions from the audience. They will either agree, disagree, or be perplexed as to why you're raising the issue. In any of these situations, the reader will continue reading to learn more. They'll be curious to discover how you arrived at that decision.
6. Employ a Relatable Quote
Using quotes in your blog introduction can be a great way to add credibility to your writing and make the content more compelling. You can build your thesis around a quote and structure the rest of your content based on it.
A quote can summarize a conventional belief or best practice and develop a defense in your writing. However, avoid overselling quotations in your niche. Try using quotes from unexpected sources or influential leaders of your industry.
Conclusion
The first impression has a lot of power; it can make or break a blog. Often, people choose to abandon blogs or give them less attention if they're not able to connect with them.
With that in mind, creating a captivating blog introduction is crucial to the reader. Use these six tips to create an engaging and thought-provoking blog introduction and watch your blog's success in the future.
Explore All
Blog Title Generator Articles