No matter what kind of blog you want to start, choosing a name is a crucial first step. You can approach the problem by using a thesaurus to look up synonyms and brainstorm.
Nevertheless, if you're at a loss for ideas, blog name generators are a good option! You can find the best blog name generator tools in this article. Additionally, you'll get advice on choosing the perfect blog name, including optimizing SEO and looking for alternative domain extensions.
Why Is Your Blog Name Important?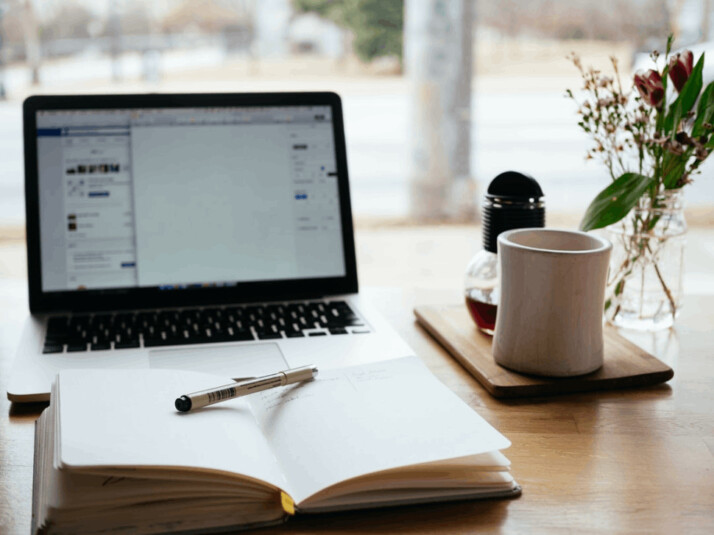 Your blog name is essential for many reasons. Your blog title will be the first thing that people will see when they discover it. Therefore, it's important to choose a name that's catchy and reflective of what you've got to offer. A good blog name will also help you stand out from the crowd and attract potential readers.
Think of your blog name as your brand. You want it to be unique, memorable, and reflective of who you are as a blogger. Creating a blog name is easier if you brainstorm with friends or family, check out your favorite books or movies. Alternatively, you could use a blog name generator to create something creative.
Your blog name is essential to your blog identity, so take time to choose wisely. You can develop a character with a bit of thought and effort.
What Does a Great Blog Name Need?
No matter the type of blog you are starting, picking a name for it is complex. You ought to choose a name that reflects your character, makes your subject clear, and can develop with your business.
Here are some suggestions to keep in mind as you search for the ideal name:
You should use a succinct name for your blog. The perfect blog name should be brief because nobody wants to visit a blog with a long, difficult-to-remember name.
It ought to be straightforward for visitors to spell. Visitors looking for you online will probably misspell your blog name if it is difficult to spell. As a result, refrain from including additional numbers, double letters, or special characters.
Make sure your name stands out and has some brand potential.
Your blog should contain at least one of your target keywords. Use the keyword "traveling" in your blog name. For example, people can find you online if you blog about travel.
Avoid specializing too much. You likely have a specific niche in mind, but focusing too closely on that niche can eventually hurt your content development process.
Since you now understand how to choose a suitable name for your blog, let's start with the best blog name generators immediately!
The Best Blog Name Generators on The Market Today!
INK
INK is an AI-powered writing assistant that can help you in many specific situations. You can create completely new content, shorten, expand, and rephrase existing ones with it, and it also offers other tools for your blog. One of these is its blog title generator. All you have to do is to put down your product name, description and the tone you want and voila! You will have many alternatives for your blog title at your fingertips.
INK also comes with an SEO checker, which will check your content for SEO compatibility according to the keyword you're aiming for. In other AI-assisted word processors, this feature is non-existent. Meaning that you would have to use another program to check your content's compatibility for SEO. With INK though, that is not the case which is handy!
Finally, INK also comes with a grammar checker, so you can check for any typos and misspelling without publishing the article on your blog!
If you want to learn more about INK and what it offers you, click here!
SEOPressor Blog Title Generator
You can enter your keyword and the category it belongs to in the blog title generator provided by SEOPressor. Your options for titles are generated by the tool, which produces hundreds of them.
Additionally, you can use it to generate ideas for keyword-related topics.
HubSpot Blog Name Generator
HubSpot's post generator tool aims to motivate you to create an exciting post about any subject. The first five ideas are provided without charge, but you must sign up to access an entire year's worth of headlines.
Final Thoughts
Good blog names should be catchy and catchy names will definitely attract a lot of potential readers and subscribers to your site. The criteria should be unique, easy to remember, and just make sense. Take your time to find the one that's right for you.
Explore All
Blog Title Generator Articles