Finding a suitable essay topic to write on can be difficult. Many college students face writer's block and get stuck on the English essay titles to write about. This guide lists some of the best essay topics. From argumentative and environment essay topics to technology topics and others to help you get started.
Crafting an outstanding essay requires a lot of thinking and effort – from brainstorming to research and topic analysis. It's easier if you already have a topic to write on. Let's see some English essay titles you could draw inspiration from to craft your unique one.
Tips for Choosing The Best English Essay Titles
The essay topic is the cornerstone of your work. It would be best if you wrote on a topic that interests you. Here are a few tips for choosing the perfect essay title.
1. Brainstorm.
Crafting a good essay begins with a brainstorming session, which applies to thinking up good and interesting essay titles. Think about topics that interest you and write them down.
Once done, go over the list again and select your most preferred. You might want to ask for help from your friends or colleagues. When you choose a topic that interests you, you'll find the research and writing process more enjoyable.
2. Consider your audience
Even if the topic is meaningful, you should explore a topic that interest and excite your readers, one that they'll learn from.
Part of being a good writer is to understand your audience and their interests. Avoid choosing technical and specialized topics your audience has little or no knowledge about.
3. Draw inspiration from books and articles that interest you
Look at the works of academia that interest you and see if they make suggestions about areas one could develop into essay topics.
It's common for research papers to suggest topics for further studies. You could pick any that interest you and use them as the basis for your essay.
4. Check for available materials
Before you settle on any of the ideas you got from brainstorming, check to see that there are available resources that cover the topic. There's no point in choosing a fascinating topic you can't find resources on.
Argumentative Essay Topics
Pollution due to Urbanization
Should Students get limited access to the Internet?
A ban on Tobacco Is Necessary
Smoking in public places should be banned
Facebook should be banned
Students should not be allowed to play games at school
Essay Topics on Education
Education should be free
Importance of Education
Contribution of Technology to Education
Essays Topics About Yourself
The Family
My Best Friend
Favorite Teacher
My Dream Job
Favorite Game – Badminton
My Favorite Book
How I Spent My Summer Vacation
My Pet Dog
School Life
My Father, My Hero
My Garden
The School Library
My Favorite Author
My plans for summer vacation
Essay Topics on Environment and Nature
Global Warming
Save Trees
Air Pollution
Environmental Pollution
Water Pollution
Save Water
Rainy Season
Climate Change
Importance Of Trees
Winter Season
Rainy Day
Deforestation
Natural Disasters
Summer Season
Essay Topics Based on Proverbs
Health Is Wealth
A Stitch in Time Saves Nine
An Apple a Day Keeps Doctor Away
Where there is a will, there is a way
Time and Tide wait for none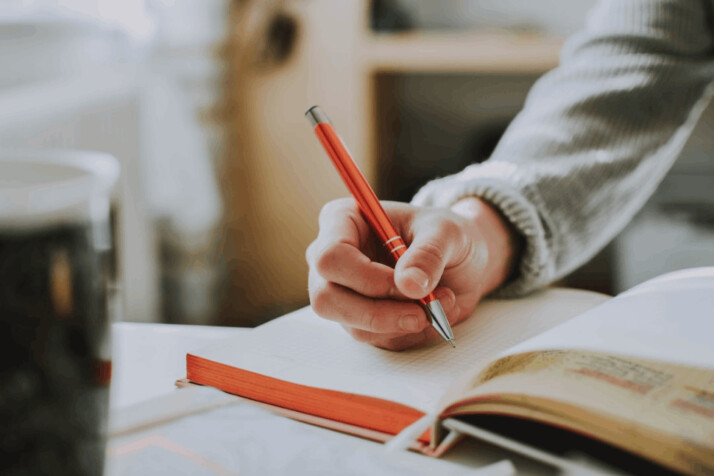 To Wrap Up
The topic of your essay is the backbone of your piece. It is what determines if your essay will be successful or not. A weak topic will result in an unsuccessful paper. This is why you should put some effort into coming up with an engaging and exciting topic.
Selecting an English essay title can be challenging, no doubt. But with the tips in this guide, you're sure to come up with the perfect one.
Explore All
Blog Title Generator Articles