Reflective essay topics are endless but finding one that suits you can be challenging. The best reflective essay topics allow you to express your innermost emotions and thoughts uniquely. It could be about a moment in your life, an experience, or a learning process you underwent. The reflective essay title examples in this guide allow for a smooth flow of thought that'll leave your audience in awe.
The topic you choose can either make or break your essay, so you'll want to choose your topics wisely. We've compiled some of the best reflective essay topics that will allow you to express yourself in the best way possible.
How to Choose a Topic for a Reflective Essay?
A reflective essay is a form of writing that allows students to share their thoughts and beliefs, ideas and opinions, struggles, and life experiences. You might need to write a reflective essay examining a learning experience or an issue that significantly impacted you.
The first step toward writing a first-class reflective essay is selecting an interesting topic. Here are a few tips for choosing the best reflective essay topics.
1. Write About a Personal Experience
The best reflective essay topics are those you're intimately familiar with and enjoy telling a story about. Consider a remarkable personal experience you can recount more in-depth to make a good case.
It could be something that happened at work or school. Whatever comes to mind, write it down.
2. Write About Significant Events
Write about an important event you witnessed. It could be a cultural event, sports event, school event, work event, or something that has happened with a friend or family member.
It can be a recent one or one that occurred during your childhood. Use powerful words and share how the event impacted you.
Some great reflective essay topics are about social problems like situations of injustice, discrimination, gender biases, and others. Reflecting on your experiences and thoughts on a social issue is a great way to turn your essay into a masterpiece.
Recollect the minor details of the topic and how it impacted you. Make it exciting and engaging that your audience will be glued to the end.
Reflective Essay Title Examples
The topic of your reflective essay can be derived from events, places, nature, or even your relationships. It can be about a problematic family situation you faced at a young age or an event that shaped your life's path.
Here are some of the best reflective essay titles to write about.
Reflective Essay Topics for Middle School Students
My experience with scuba diving.
My beautiful hometown.
A road trip to my [city].
My greatest disappointment.
The city I grew up in.
My most exciting experience.
The first time I told a lie.
My best birthday party.
My worst fear.
Something I admire.
My most scary dream.
My first day at school.
Moving to a new town.
My future expectations.
Reflective Essay Title Examples for College Students
The importance of video games.
Is social media a blessing or a curse?
The places I avoid and why.
My most memorable birthday.
The best place to eat at.
A moment in college I was proud of.
A time I was braver than I expected to be.
My first thesis statement.
My worst life experience.
A moment I embarrassed myself
Reflective Essay Topics for High School Students
My most memorable childhood memory.
A scary memory and how I hoped.
My best holiday.
Meeting a new friend.
My relationship with friends.
Leaving for high school.
Why I loved playing in the rain as a child.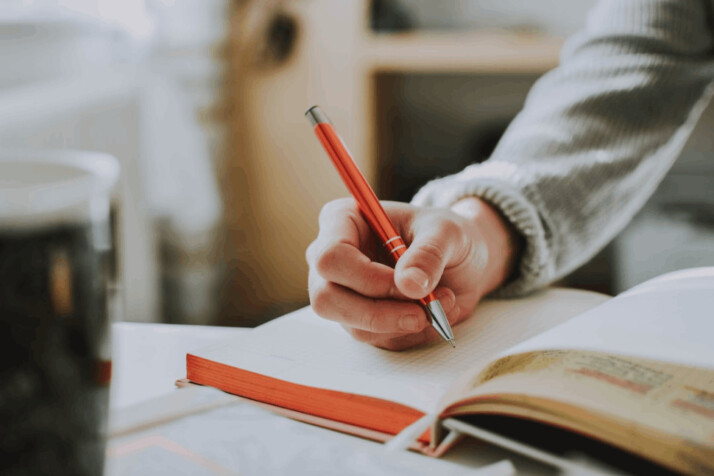 To Wrap Up
The first step toward writing a top-notch reflective essay is finding an interesting title. You can write about a personal experience, a significant event, or a social issue. There are many essay topics, but if you can't find one that appeals to you, use one from our list.
With the right topic and a bit of creativity, you will be well on your way to creating a fantastic reflective essay!
Explore All
Blog Title Generator Articles