Many types of blog writing exist on the web, and they can vary significantly in how they're categorized.
In the realm of blogging, there are various types of blogs and bloggers who blog for distinct purposes. Identifying the type of blogger you want to be will help you choose blog subjects.
This guide will examine the many sorts of blogs and bloggers, as well as how each strives for success in the blogging industry.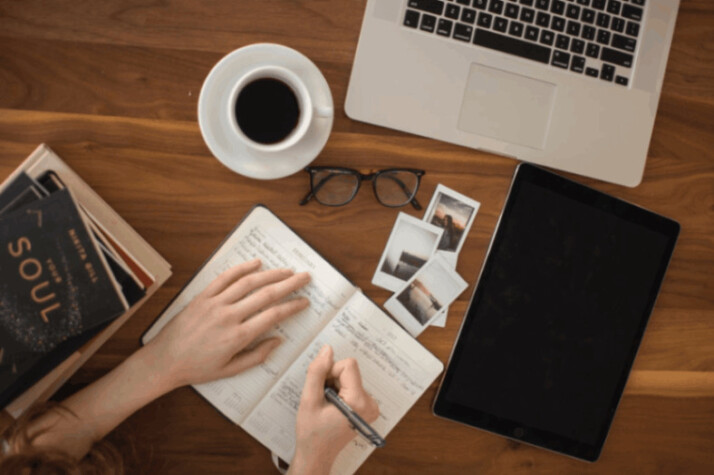 Types of Blog Writing You Can Create for Your Blog
There are different types of blog writing that you can participate in. Blog writing for blog writing's sake is not really a type of blog writing. Check out the list below to learn how blogging works and what blogs are popular.
1. Personal blogs
Online personal bloggers were the first sort of bloggers to arise when blogging debuted in the late 1990s. These individuals desired to share their experiences, emotions, and innermost thoughts with an audience through their daily journal.
There were no rules or themes for the personal blogger to adhere to. Their blogs were the pages of their journals that were left open, entered using a word processor, and published on simple HTML pages.
Personal bloggers tend to follow the same trajectory, despite no longer having to overcome the entry barrier of creating a website. They can start sharing their brilliance with the world in less than fifteen minutes using WordPress, Blogger, Tumblr, and similar networks.
What does a blogger write? Everything. Some people pursue a hobby or a passion, like politics while others focus on a cause, like cancer. Some bloggers write about whatever's on their minds when they start a post.
Finding others to share one's writing is crucial to a blogger's success. Finding other personal bloggers with the same interests is the greatest approach to develop a community for a personal blog.
Start commenting on their blogs and engaging with them on social media once you've located them. As you expand your relationships with other personal bloggers, they will engage with your blog articles.
2. Business Blogs
Business bloggers are individuals who blog for their respective businesses. This may be a business they own or a company for which they work.
The objective of the business blogger is to increase their company's exposure, traffic, and ultimately their customer base. In contrast to personal bloggers, their writing focuses more on their business and industry than on themselves.
A business blogger will write on issues that would attract their target audience. A business blogger achieves success by attracting readers who ultimately subscribe to their email list, submit a lead form, or make a purchase. Then, ensure that each piece of content compels these individuals to discover more about your products and services.
3. Professional Bloggers
Professional bloggers are persons who blog for financial gain on the Internet. In other words, their job objective is to earn a living through blogging.
To attain this purpose, professional bloggers employ a variety of monetization schemes. This includes selling display ads, giving knowledge and digital items, marketing other people's products for a fee, and similar techniques.
Professional bloggers typically generate cash from either a single blog or multiple specialist blogs. Each blog must attract a large audience, generate plenty of traffic, and be good for advertisers and product sales.
A professional blogger's success is contingent on their revenue objectives. Those who want to earn money through advertising will need a large audience interested in a specific subject.
4. Niche blogs
Instead of focusing solely on broad topics, niche blogs are more specialized! Food blogging, fitness regimens, poetry writing, and French bulldog enthusiasts are examples of specialty blog ideas. Yes, it can be so precise!
With a specialty site, you may focus more on a specific subject, making research considerably easier. It is simpler to identify the strengths and weaknesses of a specific niche and to write about topics you are most familiar with. You can also use this blog to transform your hobby into a small company.
It is crucial to choose a topic that you are interested in and passionate about. Strive for achievement, pleasure, security, and acknowledgement.
You'll be able to position and differentiate your blog from other specialty blogs by selecting your area of interest and having a unique perspective. Additionally, it is essential to determine the size of the niche.
Even if you think you have a beautiful idea for a blog, you will struggle to thrive without attracting enough readers. You want your specialty to be neither too small nor too large.
5. Lifestyle blog
Despite being a carefully defined specialty, a lifestyle blog allows you to cover a wide variety of themes. This is a really effective method for rapidly gaining followers and generating traffic. Lifestyle blogs include:
Home decor blog
People enjoy knowing about all the small home improvement projects they can complete themselves. This is the reason DIY home decor blogs have become so popular. They cover themes ranging from wall decorations to bespoke light fittings.
Wellness blog
Recently, blogging about health has gained great popularity. Even though the competition in this field is fierce, it does not mean that you cannot be successful. There is plenty room for useful information, advice, suggestions, and assistance.
Parenting blog
Parenting is a highly popular topic that is also appropriate for newbie bloggers. There are numerous topics to cover, and long-term monetization is not an issue, as there are dozens of products made for parents and children.
Sewing blog
Who would have believed there would be such a large audience waiting for knitting and sewing-related content? Craft blogging has exploded in popularity, and the sewing sub-niche is extremely popular.
Religious blog
Additionally, religious blogs are quite popular. Here, individuals can find sage advice and interact on a meaningful level. There are numerous religious blogs online.
6. Reverse blogs
Reverse or guest host blogs are a distinct and contemporary form of blogging. Instead of the owner creating content, the public contributes content.
A team moderates posts, prevents unpleasant exchanges, and promotes sluggish topics to increase involvement on a reverse blog. Even if the majority of the guest host blog's posts are written by guest contributors, the blog's owner should also contribute original content. Keep in mind that different sorts of bloggers have varying perspectives towards blogging.
In reality, every blogger should seek for blogs in his or her field that accept guest posts. It would assist you in attracting traffic to your site, and some of the host blog's readers may become your followers.
7. Effective reverse blog
The difficulty would be attracting writers with an established web reputation.
In most cases, they would assist you promote your blog by sharing content they have created with their followers, often through social media. Daily display of guest-generated content will necessitate a robust moderating strategy on your end.
8. Affiliate Blogs
Affiliate bloggers are those who blog to gain commissions from affiliate marketing. Instead of manufacturing their own items, they review the products of others in blog articles. The goal is to get people to buy things via the blogger's affiliate link, so they can earn a commission.
A typical affiliate blogger writes reviews of affiliate products. Some would publish numerous evaluations on a single page, while others will develop websites devoted to the promotion of a single affiliate product. Affiliate bloggers need their reviews to rank high in search engine results, therefore SEO is a crucial component of the process.
A blogger is successful if their affiliate product reviews are viewed by individuals who are inclined to purchase the products. In addition, they aim to establish a large mailing list to advertise affiliate product launches to loyal subscribers. Some affiliate marketers will assert that their email list is their key revenue source.
9. Media blogs
Media blogs are characterized by the content they generate. If you adore video blogging, then you're a vlogger. A linklog exists if you curate material from other websites. If you post photographs or art sketches on your blog, it is a photoblog or an art blog.
This form of blog is popular among individuals from many fields. The younger generation records their gameplay and shares it with those who are interested in the game. Photographers can post numerous images from their most recent vacation. People with a podcast can upload audio files of the most recent episode.
Choosing a blogging platform that meets your demands is one of the most critical aspects of blogging. And perhaps locating a web server that allows you to store larger files without charging an arm and a leg.
10. Freelance blogs
Freelance bloggers are those who get compensated for their services, such as writing articles for other businesses. Freelance blogging is a good way to make money blogging if you have experience.
They write about topics supplied by clients. Others sell themselves as general writers who are capable of covering any topic with a little research. Experts in a specific field or expertise can typically charge more than generic writers.
A freelance blogger needs a portfolio to attract entrepreneurs and businesses looking for blog posts. Freelance bloggers, with the exception of ghostwriters, can utilize their work for other clients as a springboard to obtain new clients. As their demand increases, freelance bloggers can acquire larger contracts and make a livelihood as freelancers.
To Wrap Up
These are the most common sorts of blogs, although there are many other types of blog writing and blogs. There are community, nonprofit, live webcam, live game screencast, device, podcast, video, and combination blogs. Ensure you choose something you enjoy.
Explore All
Blog Title Generator Articles