Concept development and testing are important steps in the development of a new product. There are plenty of companies that are developing and testing new ideas to market.
Some ideas have worked, and others have caused trouble. You must clearly understand how your customers will react and how the product will operate before introducing it to the market.
This article is a quick guide to help you understand concept testing and its benefits.
What Is Concept Development?
Concept development is a process that starts with identifying a problem and develops a purpose for gathering information. It involves a thorough explanation of the idea and transforms data into tangible information. This is used for deducing insights, making decisions, and evaluating objectives or goals via questionnaires or interviews.
The concept development process involves experts in the field to see what needs to be fixed and what needs to be studied in more detail. Typically, a concept highlights the most advantageous aspects of the suggested solutions in terms of convenience, quality, functionality, price, and experience.
What Is Concept Testing?
Concept testing is a process of evaluating an idea or concept by the target audience before it is available in the market. It helps you assess client acceptance and willingness to buy your product so that you can make important decisions before launching the product. Concept testing enables you to confidently put your product on the market with a good understanding of how customers will respond to it.
The concept you want to test could be something significant, like a new product or service you intend to introduce. It might be something more modest like your brand name or logo.
Why Is Concept Testing Important?
Concept testing is crucial for the credibility of your product and your brand. The employment of subject-matter experts will be at the center of concept testing. By inviting potential customers to provide feedback on your concept, you're opening up your ideas to critical evaluation. When you take the feedback into consideration, your product, brand, or service will be much stronger.
Failure to test new ideas can lead to unsuccessful products, services, or features that cost the company significantly more money to develop and deploy. The risks remain for products, logos, messaging, advertisements, and more.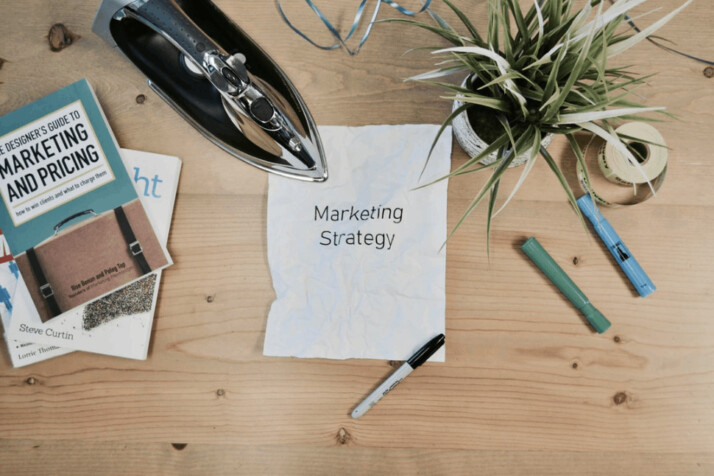 Benefits of Concept Development and Testing
The business world constantly expands, and thousands of new companies enter the market each year, creating competition. A company has a lower chance of success if it hasn't invested in costly testing to learn client sentiments. Below are some of the key benefits of concept testing.
1. Get direct user feedback
Concept development is important because it makes sure that you do not miss anything and develop your concept most effectively. Many new concepts come with a lack of clarity or feedback because they are fresh to the market. Concept developers are not used to working with users and can sometimes overlook certain things that need to be fixed.
2. Eliminate Bias based on sentiments
Concept testing cuts through business politics, bringing all perspectives to a common denominator. It brings everyone together behind a concept that has a possibility because you have facts to support it. The ultimate decision-makers for a brand are its customers, and using their feedback removes any bias based on your opinions or sentiments.
3. Enables you to improve your concept
Most importantly, concept testing can help you refine your concept of something and is not just a wish. You can help you make your ideas a reality, which means something important for everyone in today's market. Additionally, it provides the last foundation for your invention and is an essential stage in pre-funding your concept.
4. Develop confidence in your ideas
Through concept testing, you will be provided with data and feedback that will give you the best version of the concept. As a result, the data from the test will boost your confidence. You can go forward with your choice, presenting it confidently to your business partner with supporting details and feedback from real users.
5. Identify the best features
The main benefit of concept development and testing is being able to identify the best features for your product. Typically, this will happen naturally as your product develops. Your primary goal is to identify the features that should be prioritized and the features that the product will be built around.
6. Realize how to make your idea profitable
One of the beneficial aspects of concept testing is being able to manage the cost and profitability of a concept. Finding the best iteration of a concept or idea will also aid in the success of your company. Consumer-focused investments are essential to success. This is because customers are more inclined to purchase the products they like.
7. Find your potential customer base
A concept testing process ensures your idea is met with open arms and enthusiasm. It also ensures that your product meets the needs of your potential customer base and will make them happy. It can direct you to specific demographic groups or market segments that best suit your concept.
8. Reduces overall risk factors
One way to reduce risk is to start concept testing your idea before bringing others on board. The purpose of concept testing is to triangulate your idea. It explores whether the idea is feasible by comparing the results between your concept and the shared social experience.
Wrapping Up
This quick guide will help you understand the importance of concept development and testing along with its benefits. Concept development and testing are essential to both the creative and marketing world.
Concept testing is an important process that will help you identify how to improve your design and craft a profitable product. You will be able to find your target audience and understand how to make your idea as successful as possible. Throughout the process, you will be able to minimize risk and realize success.
Explore All
Generate Product Concept Articles