Every new product, service, or solution starts with an idea generation or concept development followed by the idea screening process. Therefore, idea screening in new product development is vital to ensure that the development process satisfies company goals and customer expectations.
It helps you evaluate each idea to determine if it is worth pursuing. This article discusses idea screening, its importance in product development, and the key steps of the process.
What is idea screening?
Idea screening is an important step in new product development. When a new product idea is created, it often needs to be screened before development can continue. Screening means determining the potential of the concept and whether the idea will lead to a viable product.
At the idea screening stage, you must take into account the needs of your market, competitors, current products, and their flaws. You need to leverage the market research data or feedback to determine the viability and worth of a new idea. It will also answer questions like:
How responsive are the customers to your new product or service?
Is there any market gap in your proposed product idea?
How satisfied are your customers with your products and services?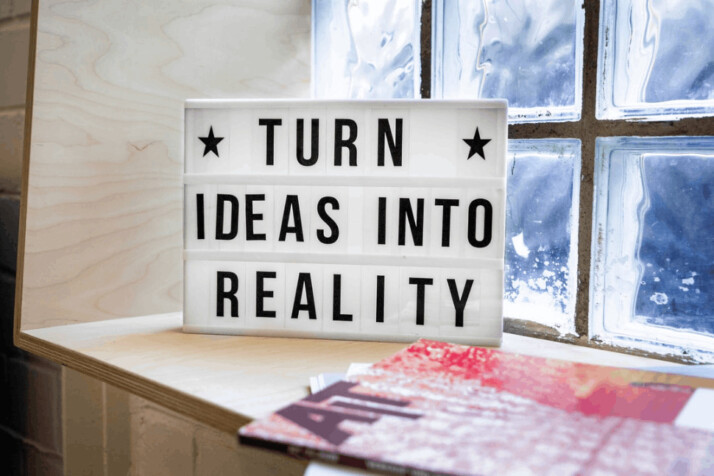 4 Steps to Idea Screening in New Product Development
Now that you know the importance of idea screening in new product development let's look at the process in detail. Here are the four key steps to successful idea screening to differentiate good ideas from bad ones.
Brainstorm Product or Service Ideas
The first step of idea screening is brainstorming, which consists of generating numerous ideas and classifying them into different categories. This allows for a more thorough analysis of the product you wish to bring to the market.
Before you can start the screening process, collect ideas from various stakeholders, customers, and team members. You need to analyze the customer demands you can fulfill and understand their urgency. Consider the existing product lines in the market that meet client demands and if you should also produce them regardless of the market.
This is the time to generate as many ideas as possible without thorough analysis. The next step is using idea screening criteria to eliminate concepts that don't correspond with your overall business objectives.
Assess the Concepts Against Particular Criteria
For a product to be successful, it must be evaluated against particular criteria based on your business and target audience needs. You should create questionnaires about your products to determine if they satisfy each of these needs.
Some of the common examples of idea screening criteria are:
Audience: Does your target market have room for expansion? Will your product help you reach new customers? Do your offerings fulfill the needs and expectations of your target audience?
Profitability: How much money should be invested to produce the product successfully? How much profit will the company make once the product hits the market?
Product value: Is your product relevant to the target market? How will your product benefit the customer? If your product value is minimal, it is less likely to succeed in the market.
Scalability: Can the product be consistently replicated to fulfill business standards? Or does it need to be frequently adjusted or reinvented?
Branding: Does the product idea align with your company image? Will this product fulfill your business goals and branding initiatives?
Carry out qualitative and quantitative research
Before your product reaches the idea stage to the production stage, a great way to analyze market demand is through idea screening. However, you may not always have adequate data or statistics to answer your questions or support your conclusions.
This is the situation when qualitative and quantitative research comes into play. Qualitative research includes focus groups to discuss product specifics and surveys to gather unbiased data or testimonials about existing products in the market. As a result, it reveals the reaction of the target market towards your product.
Conversely, quantitative research is a way to provide you with statistics and verifiable evidence to support your conclusions.
Concept Development & Testing
At this stage, you have already gathered your thoughts and done your market research. Now, it's time to refine the ideas into concepts that have survived the screening process. This entails taking the concept and breaking it down into its technical components. This is to help the stakeholders and team members comprehend the idea better.
To visualize the final product, you can use computer-aided design (CAD), animation, simulation, or physical mock-ups to get a real feel about your product. After you put together the concept and demonstrate it to the stakeholder, the next task is to test the concept.
The most popular kind of concept testing is using surveys to gauge consumer reaction to a product concept prior to launch. This process would help you confirm the potential of your product idea in the market. As a result, you can decide whether to move forward with the concept or stop investing in the product.
Wrapping Up
This article serves as a quick guide to enhance your understanding of idea screening and the key steps involved in the process.
Idea screening is a crucial step in new product development that evaluates existing ideas and concepts against a set of criteria. Concept screening involves a holistic evaluation of a concept idea, including innovation, market penetration, financial viability, business case, and technology readiness.
A screening process is not intended to reveal the most practical proof of concept. Instead, this is meant to establish the feasibility and potential of the idea and to prioritize ideas against a set of criteria.
Explore All
Generate Product Concept Articles