Love is often a complex feeling. And putting it into words can be such a challenging task. So if you're looking for some fresh inspiration for a paragraph about love, look no further. We've listed only the sweetest love paragraphs that will help you get started on your message.
You can send these sweet messages to the love of your life and make their day much brighter. Remember, there doesn't need to be an occasion for you to make them feel special. They deserve to feel special and loved every day.
How Can You Express Love in a Paragraph?
A paragraph may not seem enough to fully let someone know you love them, but with the right choice of words, it can be. Before writing down anything, you'll need to brainstorm and organize your thoughts. Think about the message you want your paragraph to focus on. Keep it personal, and make sure to write from your heart.
There are many things that you can include in your paragraph, here are just some of them:
Recall a sentimental and romantic memory
Talk about what you love about them
Tell them how much your life changed when they came
Reaffirm your love and commitment to them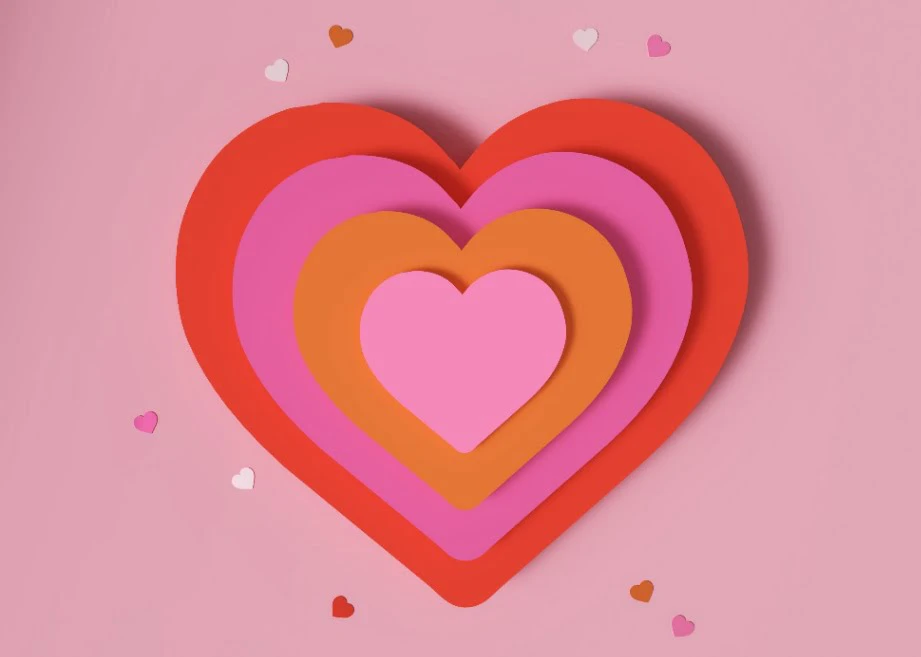 A Paragraph About Love Examples
Romantic Paragraphs for Her
I love you with a burning passion. Your happiness is the only thing I strive for. The day you arrived in my world, my life has never been the same. You've brought an endless smile to my face and an inexplicable joy to my heart. I love you!
There is no beginning and no end to my love for you. It only grows greater day by day. Like the ocean, it overflows. And it is boundless and vast as the universe. I see my future every time I see your face. I feel everything inside me tingle when I hold your hand. You are everything and more. And I promise to love you forever.
You helped me forget the memories of my painful past. I just love this newfound love that is making me feel like a new person. Your sweet soul is what I adore so deeply.
I must be the luckiest girl in the universe to be blessed with your love. I am always pinching myself because it feels like I'm dreaming when I'm next to you. You are everything that I will ever need in this life, and I cannot imagine living without you. I love you, sweetheart.
Okay, listen to me. I'm madly in love with you. There is no second of the day that I don't think of you. I've never loved anyone as much as I love you. And I've never missed anyone as much as I miss you. You are so special to me. Please be with me forever and ever.
Paragraphs of Love and Devotion
You deserve to be loved every single second of every day from now until forever. Being with you has changed my outlook on life and love. I now have proof that true love exists because I found it in you. I love you.
With ferocity and tenderness, you have captured my heart. You always make me feel like the only girl in the world that matters. Without you, life would be like living without a backbone system. I look forward to being with you throughout my life. I love you so much.
You deserve better than anyone else. I love you more than anything. I would walk miles for you. And I wouldn't mind the heat or the exhausting journey. There is nothing in this world that I wouldn't do for you.
It is simply not enough to say "I love you" to you a trillion times. It's hard to express what I am feeling for you using just words. You give me feelings I can never explain. I'm so blessed that I have you as my soul mate. You are my everything.
There are only so many words in the dictionary that I can use to express how much I love you. You are always on my mind, making me smile. My heart skips a beat whenever I think about you. Throughout my life, I will strive to show you just how much love I have for you. I hope my actions will let you know the extent of my affection, adoration, and commitment to you.
Sweet Love Paragraphs to Make Them Feel Special
I have never felt more committed to anything like this in my life. I pledge my love to you. And I promise to put my time and energy into growing the wonderful relationship we have together. Every day, I discover something new and interesting about you. I am always reminded of how amazing you are. Together, we can create the greatest adventure ever.
Never have I experienced love and appreciation like this. Thank you for loving me despite my flaws. You are the kindest, most caring person I know. You bring joy and light to every room you walk into. Thanks to you, I have overcome all my giants. Nobody will ever truly compare to you.
I want to spend every second of my days with you. If I could, I would stop the world from turning and pause time to be with you. My entire outlook on love has changed since you became mine. Even though I have been hurt many times, I have found true love with you.
It's rare to find both a best friend and lover in one person. And I'm so lucky that I fell in love with my best friend. Thank you for letting me feel the kind of love some people can only dream of. It's pure and unconditional. I can't live life without it ever again.
Final Thoughts
It's not always easy to express the complete extent of your affection or admiration. A paragraph about love is one way of communicating your love. If you're struggling to express your love in a sweet and romantic way, then take a cue from these paragraphs.
Explore All
Love Letter Generator Articles