A lovely way to communicate feelings that are difficult to verbalize in person is by writing a love letter to your boyfriend. You can combine your thoughts and the heartfelt phrases you write in the letter.
There may be times when you can't tell them certain things while he is in front of you. Instead, writing a letter is the best way to express such unsaid sentiments.
You can send him a surprise letter on his birthday. It can be another special day to show him how much you care for and adore him. Continue reading for a selection of love letters you can write to your boyfriend to capture the romance of a bygone era.
So today, we are going to be looking at how you can write an emotional love letter for him in the first place. Sounds exciting? Well then, dig in!
Why Write an Emotional Love Letter for Him?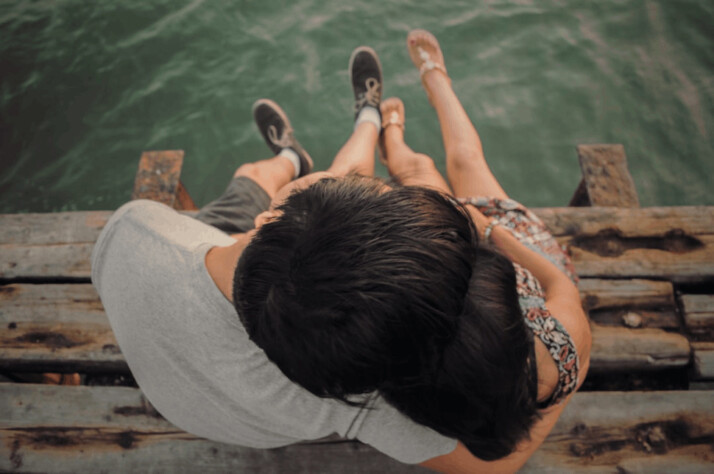 You're trying to find the perfect words to say to your loved one to express how you feel. The lovely collection of heartfelt, handwritten, romantic love letters for him is available for your enjoyment.
Remember when a man courted a gal with his gentlemanly manners and made an effort to keep her. After that, the gal was content, tender, and loving toward her partner. Do you remember those classic love relationships?
What changed back then, do you know? There are no shortcuts or instant text messages when it comes to expressing your love to a special someone.
Those couples took the time to write sweet love letters and leave notes of affection for one another.
Nowadays, we simply say it or making the bare minimum effort, like when sending texts. Instead, they would express their deepest love for their partners in a few heartfelt love paragraphs and I love you letters.
Because letters require a lot of effort. First, you have to find the paper, then write the letter, and personally deliver it to your loved one. As such, they are much more special than sending a text.
Such couples stand a better chance of experiencing the true charm of true love because that is the true essence of love.
Examples of Emotional Love Letter For Him
I can't stop thinking about you when I first wake up. I find myself constantly reflecting on who you are to me. By supporting, embracing, and motivating me, you have elevated me to one of the most significant figures in my life. I heart you and am eager to see you again soon.
My desire to be with you has come true, and I strive daily to make you feel the same. I can't express how much growth I've experienced because of you being a part of my life. As long as you are involved, I will value you and guard what we have.
Just wanted to let you know how wonderful a person you are to me by writing you this sweet letter. I appreciate everything you do for us and the effort you put forth to ensure that we remain steadfast in our love. I will continue to love you forever, no matter what.
For everything you do for me and the two of us, I must cherish you. You are a considerate boyfriend because you anticipate my needs. You being in my life has inspired me to pursue my goals and develop into the person I want to be. I appreciate everything you have done for me.
I consider what it would be like to have you forever on a daily basis. Even though it seems impossible, I am confident that we genuinely care about one another and are actively working to make that a reality. I am convinced that we were meant to be together and will eventually decide to spend the rest of our lives together.
Examples of Longer Love Letters for Men
Longer Love Letter #1
My love, conqueror of my heart,
I started to care a lot about someone other than myself when I realized that what we shared was pure love. I started hearing love songs just about you. My heart and head both know the exact appeal that you possess. I don't want you to ever have any doubts about how much I care for you. We have evolved into two flawed individuals who continue to support one another. I cherish you with every fiber of my being. Additionally, I want to thank you for bringing me so much love and happiness and for completely taking me by surprise.
Long Love Letter #2
My King,
I am fully aware of how fortunate I am to be the only woman you chose to be your queen.
I am aware that there are a significant number of attractive and intelligent women. I'm also aware that any one of them could have quickly taken over as manager of your realm.
You chose to overcome all obstacles simply to be my king. Given the hardships you endured to remain by my side, it is truly my good fortune, which I cannot take lightly.
Honey, I admire you for being the man of my dreams—one who doesn't hesitate to pursue his goals.
You are the definition of loyalty, which is why I adore you. Last but not least, I love you because I am madly in love with you.
Forever Yours,
Your Queen
Long Love Letter #3
Sergey, my heart,
I've learned a lot of things about myself and the world because of you. If I don't get to spend a short amount of time with you each day, the day has no meaning.
Although I'm glad to be able to include you in my daily activities, you have my undivided attention.
I wouldn't be as happy as I am right now without you. I would feel lacking because I am nothing without you, my love.
You are both my everything and Mr. Perfect. I keep picturing myself with you, living in a lovely home with a garden full of flowers and our children playing in the yard.
Let's ignore our imperfections and concentrate on our virtues. My sweetheart, you are the best.
Long Love Letter #4
My Knight in Shining Armor,
I desired to express my love for you in writing. Although I know it's silly, I decided to try.
Simply put, I want you to understand how I feel about you because I feel so much when we are together.
I am so grateful to you. You have been such a gift in my life.
In spite of the fact that I can't see you right now, I can imagine how you are. I can see your sparkling eyes, your smile, and the expression on your face just before you laugh.
Just want to be right there with you, and I don't want you to keep anything from me. I want you to know that I'll always be here for you.
Despite the distance, I can still feel you close to me. I love you, so please know that I mean it.
Forever Yours,
Your Princess
Shorter Love Letters To Melt Your Man's Heart!
If I hadn't met you, I'm confident I would not have learned the things I have now learned as a result of our relationship. You have helped my definition of who I am and what I want for myself. I have looked deep within myself. After this,I've found that we have what it takes to succeed. You positively influence my life, and I appreciate how much you love me.
Nobody can alter my opinion that you are a wonderful person to your family and me. I am motivated to show others the same love by seeing how much you have to give. Your influence on my life extends far beyond the love letters, kisses, and dates. It also affects how I look to you for motivation to improve for myself, you, and everyone else.
Ours has repeatedly demonstrated the power of love. I have faith in what we have accomplished together and where we are going. A fantastic, rewarding future together is just getting started. I love you, and here's to many more beautiful days and unique moments.
When you are by my side, my life is at its most tranquil. You have demonstrated to me what love is all about and why it matters to everyone. I feel more empowered to work on me and us. Why? Because I know that you choose to love me every day when you wake up. I cherish you even more today.
Conclusion
We hope you enjoyed our selection of love letters that are guarenteed to steal your mans heart. And just because men don't show their feelings a lot, don't think they don't have a heart. They do, and just like women, a love letter is the perfect way to make that man your boyfriend! Romantic love letters are a strong indication that the relationship will be long-lasting between you and your boyfriend.
If you think these selections of heart melting love letters for your boyfriend weren't enough, here's one more thing. At INK, we offer a love letter generator tool that is powered by artificial intelligence! With a few simple inputs that you think of, you can generate original love letters that will steal your boyfriends heart! You don't even have to think about how to write a love letter, it does it for you? Like what you are hearing? Then you'll want to try our love letter generator today!
In any case, if you liked our arrangement of emotional love letter for him, consider sharing this post with a friend!
Explore All
Love Letter Generator Articles