How do I write a perfect love letter to the love of my life? — This is a dilemma men often encounter when trying to express their feelings. Writing a love letter to your lover doesn't need to be difficult.
A love letter is a special document that needs to reflect your sincere feelings. It can be a perfect, beautiful record of your true emotions for your lover. This article will help you write a sweet love letter with some examples for inspiration.
Why Write a Love Letter to the Love of My Life
Love letters are special and personal letters written to express love and appreciation to the person you share them with. These letters are unique ways of feeling personal and making memories that last a lifetime.
Writing to your significant other can be very exciting. It gives you a chance to express your thoughts, dreams, worries, and hopes in a positive way. Whether it is your first love letter to your lover or the hundredth one, love letters are unique and help you preserve memories.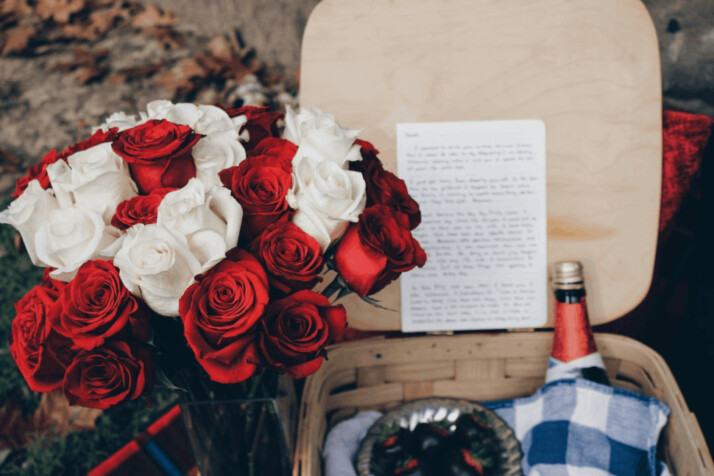 Examples of Great Love Letter for Your Lover
If you're wondering how to put together your emotions and write a perfect letter for your special one, here are some examples for you!
Example 1:
I love how special you make me feel like I'm your one and only love. Your presence makes me feel like I'm a star in the sky. You make me feel safe, wrapped in your arms.
The way you treat me and never stop expressing how much you love me makes me feel like an angel from heaven. My heart is always warmed by the things you do and say. I feel so happy when I can be with you. You'll forever be the one and only love of my life.
Example 2:
It's unbelievable that we will be hitting our one year of togetherness in a few days. When you have the time of your life, doesn't time truly seem to fly by?
There are times when I wish we could go back and redo our entire relationship, don't you? Though we both had our fair share of mistakes, I wouldn't change a single moment with you if I could go back. The world has never given me a gift as great as you. To me, you are everything. I love you with all of my heart, soul, and even more.
This year has proven to be absolutely incredible. I want to express my gratitude for giving my life meaning. I love you a lot!
Example 3:
You are my soul mate, my dream come true, and my angel sent from above. Before I met you, I never imagined it was possible to love someone the way I do.
We have met differently than other couples as we connected online. Although I couldn't get to feel or hold you, I carried you in my heart the whole day. Every day that passes makes me love you more and more.
If I stay silent when you ask me about love, it's not because I don't want to answer or don't have feelings for you. It's because there are no words to clearly express how much I love you. Nothing is as incredible as you are, sweetheart. You will have my love today, tomorrow, and ALWAYS!
Conclusion
Are you still wondering how to write a heartfelt love letter to the love of my life? This article can help you write one that melts her heart. Someone can feel happy, loved, understood, cared for, supported, and desired by the words and thoughts read from a letter. It is an easy way to give someone an extra special piece of themselves that you deliver in your own words.
Explore All
Love Letter Generator Articles