I love crushes! They are both thrilling and dreadful at the same time, and we've all experienced them. There are so many conflicting emotions that you're unsure what to say or do.
How to behave, how to dress, when to laugh, when to joke, and whether you should speak up or keep quiet. This will be useful when you know what is in your heart and soul but are unsure how to present it to your crush.
Just the thought of actually confessing to your crush makes it more difficult. That's why we decided to dedicate today's post to long paragraphs to send to your crush.
With these neat little examples, you will be able to formulate your own paragraphs on your own! Sounds exciting, doesn't it? Well then, keep on reading until the end!
Why Write Long Paragraphs For Your Crush?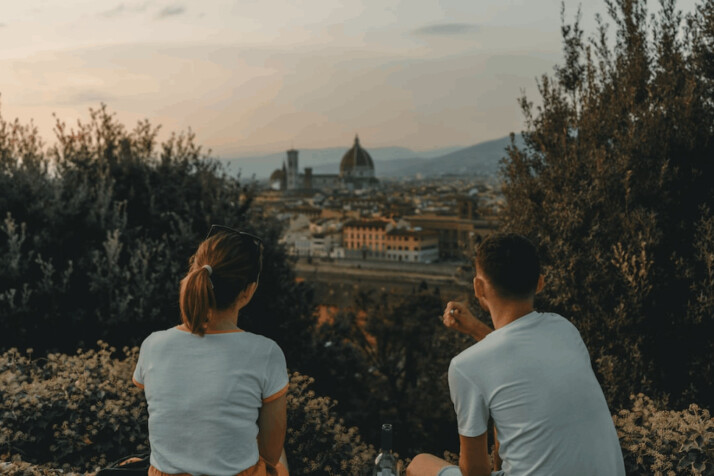 You may tell your crush is near you if your heart is beating rapidly and you experience a wave of internal feelings. When you have a crush on someone, your emotions might erupt in a magnificent volcano. Your stomach flutters will undoubtedly leave you shocked and dumbfounded.
The flood of feelings overwhelms you when you see your crush. This may cause you to say everything you want to when you are face to face. You may feel at a loss for words at the moment you have your crush right in front of you. What are you going to do, then? Just let the good opportunity pass and expect to meet another person further in life? Of course not! You can send your crush the best message you can, so that they know about your true feelings for them.
By relaying your feelings in a cute little note, you are giving yourself more chance. You can write about your emotions in a stable state of mind, without getting too much carried away. This way, you will express your feelings in a clearer way. By telling your case this way, you will increase your chance of having an actual relationship with your crush!
A beautiful paragraph or a love note can help you achieve the right moment with the person of your life.
Now that we know how a good love paragraph can help you establish your relationship and how you feel. As such, you might want to write the best love paragraph to maximize your chances with your crush. Now, we are going to look at some examples of long paragraphs to send to your crush!
Examples of Long Paragraphs To Send To Your Crush!
I have dreams of you being next to me every night as I sleep. When I wake up and discover I am cuddling a pillow instead of you, I experience depressive state and loneliness that are indescribable. I can hope that one day you will experience the same emotions as I do.
There are billions of people in the world, but the one whose face I want to see is yours. It seems unbelievable that I have found the most fantastic person out of all those billions. I believe that you are the one person I will ever genuinely love and adore continuously. You are genuinely one in a trillion, and I am so happy that I found you.
I feel like I have the most serious, ingrained addiction whenever I think about you. I feel like I am wondering where you are and thinking about you all the time. Truthfully, all I want is to stay by your side continually. In order to be your most trustworthy confidant, I want to get to know you inside and out. Being at your side would bring me more happiness than anything else in the world.
I genuinely appreciate every second we get to spend together. You make me feel so happy and lighthearted, and you make my life so much brighter. I find that I eagerly anticipate every moment that we spend together, and I just hope that you share my enthusiasm.
At this moment, I believe I am the luckiest person alive. It feels incredible that I could have discovered someone so wonderful to love. I find myself repeatedly pinching my arm because I don't think someone like you could possibly exist. My most incredible dreams have come true because of you.
Paragraphs For Your Crush, The Person You Love
I adore how, whenever I'm in your presence, my thoughts instantly become clear. It seems as though you used magic to banish all of my uncertainties, apprehensions, and concerns. My problems may not have a solution in you, but whenever you are around, they vanish from my mind. It seems like I can only concentrate on you when you are in the same room as me.
I've never strived for excellence in my work, studies, or personal life. Due to my lack of belief that perfection was attainable, none of my relationships have been flawless. Then you made all of that change. I now understand that there is such a thing as perfection in the real world, thanks to you.
I develop because of you. All of us wants to be with the other. I can't tell you how much I want to be with you, and just being with you makes me better.
One of the main factors that make me eager for a new day is you. I'm already excited about the prospect of meeting you, hearing your voice, and seeing your stunning smile. I wish I could always feel as good as I do when we are together.
My intentions are clear, so there is no way to dispute them. I would still like to spend some time with you even if I were around a million other people. I want only to spend every moment with you.
My heart will be available to you at all times. Your whispers touch my soul, and they give my heart the guidance it needs to obey. The thought of you makes me happy and warms my heart. This, my dear, is why I love you.
Conclusion
In the end, the take away lessons here was that you should write long paragraphs to give your crush. It may seem daunting to write a long paragraph. However, once you learn how to do it, you will be able to express yourself to your crush. Way better than you could without a long paragraph.
Explore All
Love Letter Generator Articles