Who says you must tell your lover you love him first thing in the morning and last thing at night? You can make your handsome lover feel special or wish him a good day at any hour, including afternoons.
You can utilize our curated collection of afternoon love messages for him while he's at work.
These words will definitely spread the message of love across the miles that separate you. Let's dig in!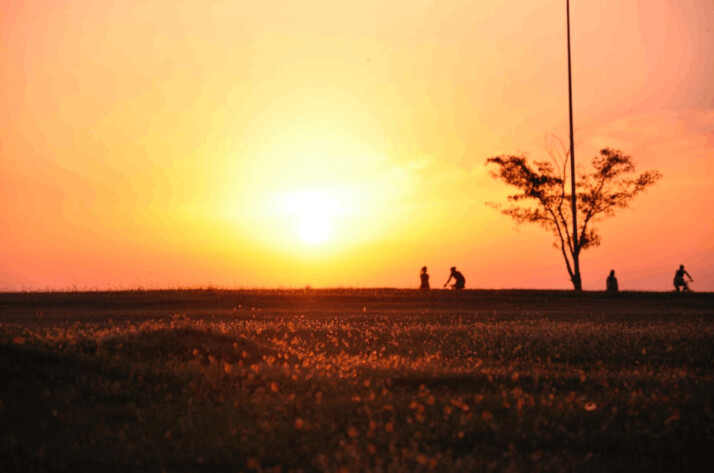 Heart Warming Afternoon Messages For Him
These messages are great when you are in the mood for something light. Afternoon messages are perfect recipes for sweet, quick, and easy love.
I love you, my sunshine. I am sure you are shining brighter on this lovely afternoon. Happy afternoon my love.
I wish I could sit and talk with you on this beautiful afternoon. You always make beautiful things more attractive. Good afternoon dear.
You are the best man in this world. This sweet afternoon, I want to tell you that you have made my world beautiful. Good afternoon. Enjoy your lunch.
If you have tons of work to do, I know you can do the work very well. Because you are a jewel. Good afternoon dear. I hope you have a wonderful afternoon.
This glowing sun is reminding me of you. You consistently glow like the sun. Your love enlightens me. Good afternoon my love.
After the beautiful morning, this fantastic afternoon has come. I wish you an amazing afternoon, my king. I love you.
In this lazy afternoon, I feel incomplete without you. I hope you could be here with me. I love you. Good afternoon my sunshine.
Afternoon Love Messages for Him that Show You Care
Most probably, his time during the day is consumed by work and obligations. These afternoon love messages for him will make his day worthwhile.
On this lovely and wonderful afternoon, I am giving you my heart full of love. Take it, my dear. Have a wonderful afternoon.
I wish my handsome partner a refreshing afternoon. You can smell my love in the air around you. I hope this makes you feel better.
Have an awesome afternoon, my dear. Looking for sharing one with you this weekend.
You must be tired by now, but I am sending you my love to cheer you up. Have a great afternoon, and may my wish give you positive energy.
Good afternoon my dear. I literally cannot wait to have you at home in my arms. Come to me soon. Love you.
This afternoon sun reminds me of how you shine brighter than the glowing sky and make my life shinier with your love. Happy Afternoon dear.
Love is like life. So you are my life now. I wish my life a good afternoon. Enjoy your lunch, honey.
Romantic Good Afternoon Text Messages
Romantic messages can be sent to the man of your dreams daily, whether at 7 am or 2 pm. You can aphrodisiac your words with kisses, sprinkle them with hugs, or put them in a lovely card.
In this beautiful afternoon, I feel good. But it could be best if I could hug you. Good afternoon my dear. Take a tight hug from me.
The sunlight is touching my hair, my hand. I am sending this sunlight to you. Feel the touch of mine. Good afternoon honey.
Imagine we are walking holding hands beside the ocean. Feel the blue water, the blue sky, and the fresh air. Feeling great? I wish you a good afternoon like this.
You are the peace of my heart. This calm afternoon only reminds me of you. I love you, my dear. Good afternoon.
I want to wish you a perfect afternoon because my heart remembers you in every moment of the day. Have a great night ahead.
On this beautiful afternoon, I want you to know that I love you very much. I can't live without you. I want you all the time beside me. Good afternoon dear.
You are the apple of my eye. When I close my eyes, I see your innocent face. You have completed my life. I love you. Good afternoon my love.
Your love is divine. Your love has made me a strong woman. I am proud to have a partner like you. Have a fantastic afternoon.
Encouraging Work Afternoon Messages for Your Man
Use one of these lovingly-written afternoon messages for him to build the love and tenderness back up in your relationship.
With my afternoon wish, take my love and kisses to energize yourself through for the rest of the day. Happy afternoon love.
I hope this afternoon gives you enough optimism to work through the end of this loaded day. Happy Afternoon.
Work is hard, but I know my man is harder. Spread your magic of success everywhere this afternoon. Have a great one.
The afternoon is when you must recognize the signal to go slow. Take proper rest and acknowledge your hard work. Have a lovely afternoon.
Wishing you a splendid afternoon, my one and only! I am so proud of you for working this hard and achieving all your success. Take my love, dear man.
Soon the workday will end but never stop trying to have a better day than yesterday. Good afternoon love.
Long Distance Afternoon Love Messages for Him
When your partner is working long hours, it can get lonely for you, especially if you are not in the same city. A good afternoon message can help take the pain away from your day. Check out our messages for inspiration.
Happy afternoon to my dear handsome who stays a world apart from me. I wish I could teleport myself to you in this beautiful moment.
Good afternoon special one. My weakness is falling in love with the afternoon sky and with you every day. Hope you are having a beautiful one there.
The afternoon is a time pointing middle of the day, and you are the person who stays middle of my heart. Good afternoon.
Have a fantastic afternoon, my love. I miss you so much. This distance between us is killing me slowly. Come and rescue me from this sadness!
Be bright like the afternoon sun but do not stay away from me. I miss you, my heart out, and I want to spend beautiful afternoons with you. Good afternoon.
The afternoon shows that there is still time to have a great day. I hope you are not low in energy to have one. Good afternoon.
I hope your day was filled with only good moments, and I wish to make your afternoon a better one. Happy afternoon dear handsome.
The afternoon has magic. I hope you feel it when you see my message. I love you, my heart out, dear man.
Hilarious Afternoon Messages
Finding the perfect message for your husband, wife, girlfriend, boyfriend, or significant other doesn't always have to be serious. Here are some witty, great ones to send.
In this afternoon, you are hot and tired. I have sent this message to cool you down. So read my notes and feel cool! Happy Afternoon.
I have sent you some sunshine, my love. Sorry, it is hot. But don't worry. The evening will come soon. Good afternoon dear.
You know the sun is in the middle of the sky because it wants to see you! Happy afternoon. Enjoy the sun and love me.
Afternoons are my favorite, and so are you. Take my love, handsome. Have a great afternoon.
Just bugging you to wish you a happy afternoon. I love annoying you with my message and devotion.
I am giving you kisses and hugs in my thoughts. Good afternoon sweetheart.
Afternoon tea, and you both are excellent and work fine for me daily. Have a beautiful afternoon, dear.
This message has traveled a long way, do you know? It has traveled my room, building, the roads, the trees, and finally, your phone to wish you a happy afternoon.
Honey, I want to say don't be burnt out, as the afternoon is scorching. Have a great afternoon with a glass of cold tea.
I like your tanned skin. But that doesn't mean you have to stay out this afternoon. Stay calm and enjoy the afternoon, my love.
I wonder why the sun is so hot. Maybe it is burning with jealousy because there is a handsome man in this world. And it's you! Good afternoon my man.
I wish you a happy afternoon with a cold lemonade and chocolate ice cream. Tomorrow, please buy me these. I love you.
Final Thoughts
Afternoon texts can be as simple or complicated as you want them to be. But, never send a boring message. Pick your favorite afternoon love message for him and send a text that shows how much you care for your partner!
Explore All
Love Letter Generator Articles