An anniversary letter is a special way to show your spouse how much they mean to you. It serves as both a medium that carries a message and a token they can keep for many years to come. Anniversary love letters are a simple way to remind our partners how much we love them. They are a way to express gratitude, hope, and ambition. If you want to write memorable anniversary love letters, heed these tips.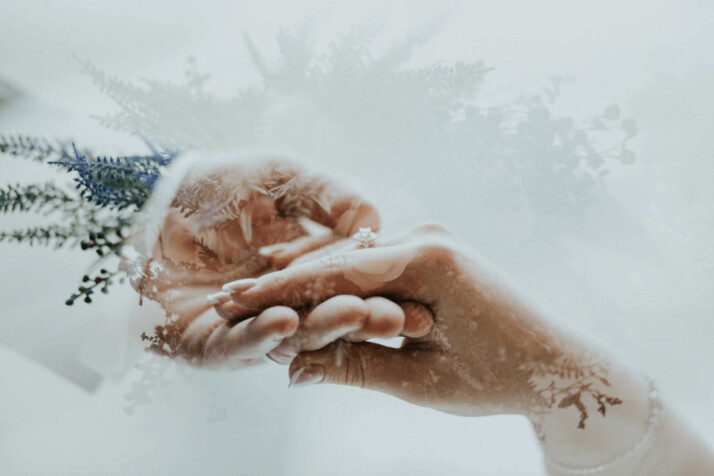 But before we delve into the hows of letter writing, we first need to understand its significance. Let's begin.
The Importance of Anniversary Love Letters
An anniversary love letter may seem like a minuscule gesture when compared to other love languages, but it's still something that everybody appreciates.
This is especially the case when you consider how often [or rare] we receive letters from people in our personal lives.
Marriage is a Herculean responsibility. It's a lot of work, dedication, and, most of all, commitment. An anniversary celebration is a way to honor you and your partner's hard work. You can also use your love letter to give assurances, make promises, and refocus on important things.
Meaningful anniversary love letters aren't difficult to write. You don't need special skills. All that really matters is that you write what you mean. Most people just let the words come naturally, and they simply tweak their letters until it's perfect.
Tips for Writing Anniversary Love Letters
But, as with all forms of writing, the most challenging part is starting your letter. There must be a hundred thoughts and memories running through your mind. How exactly do you weave these thoughts into a compelling, heartfelt letter?
More times than not, a format will help greatly. An anniversary love letter format will allow you to frame your words in a logical manner. It will also allow you to express your deepest, truest emotions. Read on, and try to write along as we proceed.
1. Start with Your Best Memories Together
Starting your letter with your best memories sets a happy, sentimental tone for your letter. It's also a great way to grab the interest of your partner and to make them remember how they feel about you. Whether you're in a happy marriage or one that's struggling, reminiscing about happy experiences is the best way to start your letter.
2. Express Your Desire for Each Other
After remembering your experiences, try to express the things you love about your partner. For this section, focus on the positive traits they exhibit, as well as their hard work.
You can also write this section as a gratitude statement. The primary objective of this section is to get your partner thinking about all of the things that you love about each other.
3. Talk About Your Future Together
Nothing lifts spirits up the way that a bright future does. Talking about your future together is also a way to assure them of your continued love and support.
Focus on the things you look forward to achieving and the milestones you want to reach. Marriage is all about building things, whether it's a family, a business, or each other.
4. End with a Sweet Quote
Ending a letter is arguably just as challenging as starting one. You don't have to summarize your letter in a closing paragraph.
Instead, you can choose a relevant and memorable love quote for a nice finishing touch. You can also write your own quote if you've got the talent for it!
Check Out These Examples:
The best way to demonstrate this format in action is to provide you with written examples. Try to look at each section and determine whether it fulfills its purpose.
Example A:
My Dearest Ellen,
Do you remember the time you traveled all the way here to meet me after the race? We went on a random weekend adventure. We got to try new food, immerse ourselves in a new culture, and explore new places. Our marriage feels just like that. Most people fear uncertainty, but not me. Facing it with you is just like going on another life adventure.
This day is extremely precious to me. Today is the day I decided to hold your hand and build a future with you. You entered my life as a blessing. Even after four years together, I still want to spend each moment with you. I can't wait to discover what the next few years hold for us. I want to grow old together and experience everything with you. Thank you for being a wonderful wife.
I am proud to be your husband. I will always stay true to our vows. You are my life and my love.
Love, Dan
Example B:
My Love,
This anniversary letter is about remembering and celebrating every single day of our first year together. We've had some arguments along the way, but we've always come out stronger and more determined because of them. A few days ago, I saw a couple fighting. I got scared for the both of us. I asked myself
"What if that's where we're headed too?"
But then, I saw an elderly couple kissing on their porch. In that moment, all my fears washed away, and I realized that this was what I wanted for us.
In the last year alone, I've watched you grow into the best man could ever hope for. You became more responsible, more caring, and more mature in every way. I am motivated to grow in everything that I can, not just for our family, but also for myself. You are my very own motivational speaker.
I want to cherish our love forever. This anniversary letter doesn't do justice to my love for you at all. It's just a small attempt from me to express my love for you.
Lovingly, John
Example C
Darling,
I'll forget the day when I first saw you with a bunch of your brothers. It really feels like just like yesterday in my mind. And when you tried to talk to me and then asked me out, I never thought we would end up here, happily married. But as they say, expect the unexpected.
This letter contains all my gratitude to you. For the way, you pamper me and make me feel blessed every day. For the times you guided me and helped me become a better person. It's just unbelievable how you understand my silence. For the way you light up my dark days and how you make me feel calm and secure in times of great stress.
People say that love fades away as time passes. But, in our case, I feel like it's the opposite. Our love for each other grows more every day. and I can't be happier in my life than I am now.
I love you forever, Jenny
In Summary
Anniversary love letters may seem like simple letters, but they hold so much value and meaning. They are an expression of gratitude, love, and hope. These are the three things that are vital to any functional marriage.
We hope this simple guide helps you craft the anniversary letter your spouse deserves. Don't overthink your letter. Start writing with these tips in mind.
Explore All
Love Letter Generator Articles