It's a fact of life that nobody's perfect. We tend to make mistakes and fall short in many aspects of life, that includes relationships. And sometimes, a simple "I'm sorry" may not be enough to fix things.
You need to make an effort and show her how sincere your apology is. And an apology love letter to girlfriend can be the perfect way to do that.
Nothing shows sincerity like a heartfelt and handwritten love letter. Apology love letters can help you express how sorry you are and how much you value her. She's sure to appreciate the time and effort you put in to write a heartfelt apology letter.
What Makes a Good Apology Letter?
A good apology letter should be genuine and heartfelt. You need to take responsibility for what you did and acknowledge your mistake. Don't just say, "I'm sorry." Tell her what you're sorry for and how you plan to make it right.
Write about how bad you feel for hurting her and how much she really means to you. And most importantly, avoid inadvertently justifying what you did.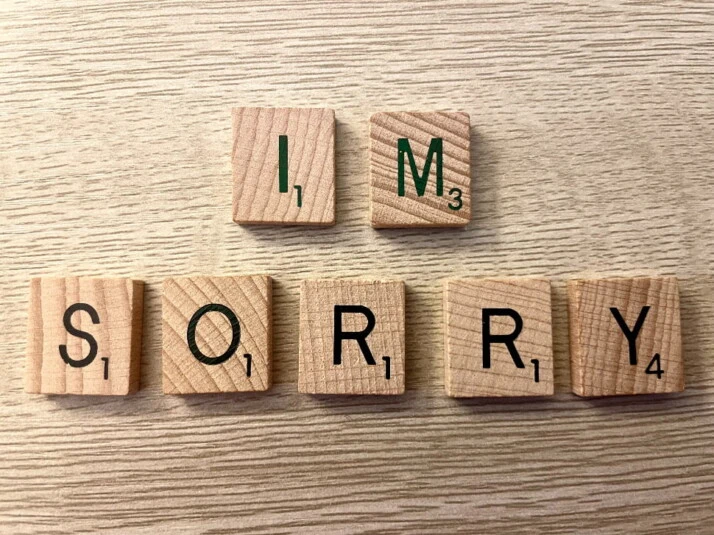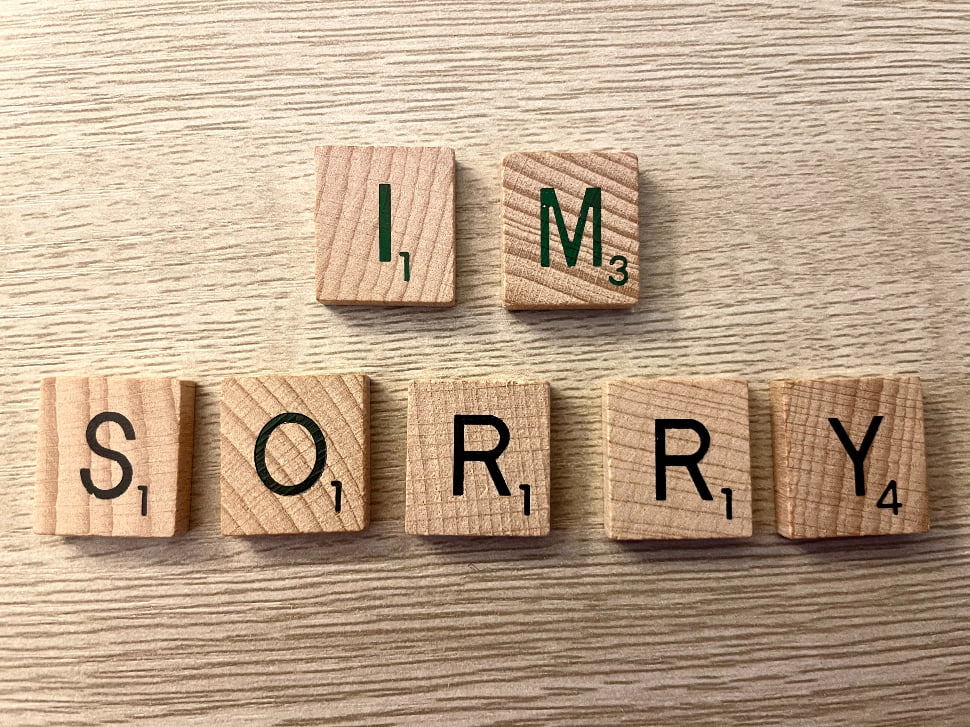 Sincere Apology Love Letter to Girlfriend Examples
Message Example 1
My Dearest Love,
I was wrong for not listening to you. And I'm sorry if I hurt you with my actions. I want you to know, baby, that I'm trying hard to protect you and to become the best version of myself. There is nothing I want more than to make you proud.
I sincerely apologize for my actions. If I ever hurt you, fight with me, but please don't shut me out of your life. It's unbearable. I don't know how I'll ever be able to live life without you.
Your love,
[Signature]
Message Example 2
To the sweetest girlfriend in the world,
I feel so awful that I forgot our anniversary. You are the best thing that's ever happened to me, and I'm sorry for treating you the way I did. I want to become the best boyfriend, the best lover, and the best all-around man I can possibly be for you.
Please let me make up for what I did. Let me take you out on a romantic date tonight: just you and me and your favorite movie. I'll make sure to make it the best date ever.
I love you forever. And I will always remember the day you became mine.
Forever yours,
[Signature]
Message Example 3
I know I'm far from perfect. But I also know that I love you so much, more than anyone ever will. My heart feels so heavy when you are not around to accept this love.
I'm so sorry for [what you did]. If I could go back in time and change what I did, I would. Let me make it up to you. Please come back to me, baby. I promise not to behave the same way ever again.
I love you beyond words.
[Signature]
Wrapping Up
Good apologies are heartfelt. They show remorse for your actions. And it acknowledges how your action influenced your relationship.
Your apology should be clear and concise. It should show what you plan on doing to make things right again. You can express all of this by writing an apology love letter to girlfriend.
Explore All
Love Letter Generator Articles