People in long-distance relationships now feel closer and more connected thanks to email, text, phone, social media, and instant chat via video conversations.
Nothing compares to the timeless appeal of penning a heartfelt love letter for her to read when you can't be there in person. Love letters can be written in different ways and for various purposes.
So, express your love for her and let the warmth of your affection radiate into her soul. These ten love letters for her are all beautiful and will brighten the mood of even the most melancholy lover. Tap in!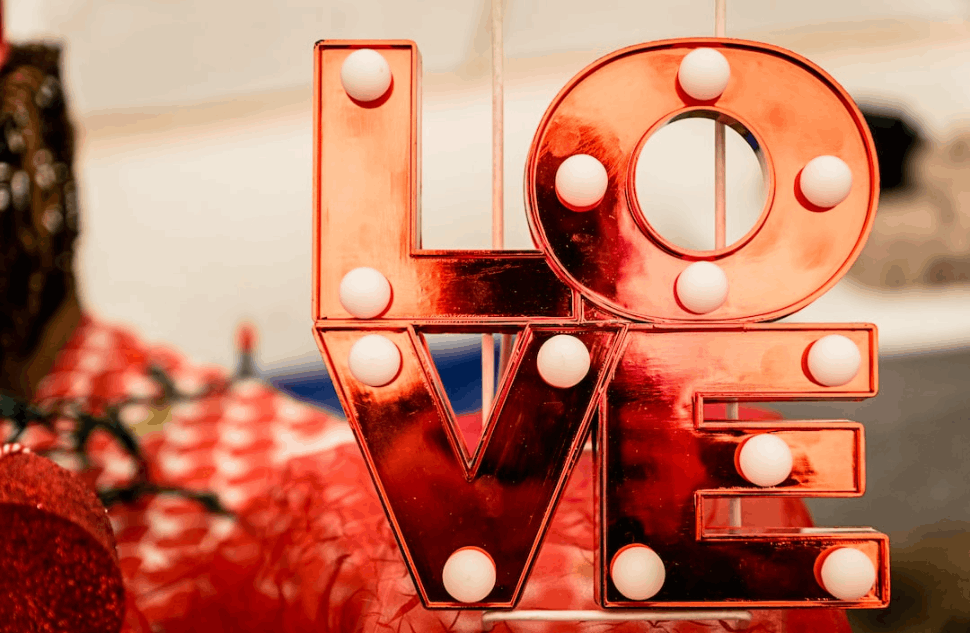 Romantic Long-Distance Love Letters For Her
1. Love letter to a long-distance girlfriend
You are my most important, beautiful, and valuable person. This distance is causing me more trouble than I thought it would.
I will always love you and cherish every minute we spend together. You are in my heart when we're not together. Even though you're far away, I can feel you close to me.
When I wrote this letter this evening, it felt like you were next to me. Your hands on my shoulders, your fingers in my hair, and your kisses leaving a soft breath on my cheeks. I miss you, honey. I love you so much that it's hard for me to be apart from you right now.
Your spouse (Your name)
2. Beautiful love letter for her
Hey, Baby!
I stay sane when I think about you. You showed me how to get along well in life and taught me how to deal with my problems. Because of you, I am not afraid or anxious about life. You showed me what real love is like. I love you so much, dear.
I want you to know I'm happy, and you're very important to me. I'm grateful to God for this friendship. I'll never be able to thank you enough for all the love and happiness you bring me.
Most importantly, I am who I am because of your love for me. When you tell me you love me, I want to run to you and jump into your arms.
Just yours,
(You Name)
3. Letter to a special girl
Hi Cutie,
I'm thinking of your smile and that big dimple on your left cheek, even though I can't see you right now. I want to stand with you day and night and can't stop remembering the good times we had together, which makes me cry sometimes.
I wish I could be with you to tell you how important you are to me and how you have changed my life. Since I met you, love, passion, and peace have filled my heart. I will always love you until the end of time. I love you, my love.
Love,
(Name)
4. Loving letter from a Distance
Sweetheart,
We haven't seen each other in a while, and I miss you every day and night. I almost felt you hugging me from behind and playing with my fingers while lying on the bed. I can't wait to hug you and kiss your face. I've been in want of your care and love.
Knowing that we will see each other soon gives me hope and confidence for the future. Always remember that your love makes my day. I will never forget how much you love me. It's fun to think of someone like you as an angel in the sky. I miss you all day long (24×7) Please, look after yourself.
I Love you.
(Name)
5. Love at first sight letter
You are the most adorable person I've ever met. I still remember how you looked when we first met. When you looked at me, your eyes shone like stars.
Something about you was magical and mesmerizing, which made you stand out at that party. I found you charming and interesting. When you asked me to dance with you, I was on cloud nine but also nervous and anxious.
I could swear that my heart skipped a beat and then realized that night that we were meant to be together. I love you more than you can know and need you to always be mine. Much love.
(Your handle)
6. A special love letter for a special person
To My Love,
The best part of my day is when I'm with you.
I love you because: You make me smile.
You're my whole world.
When I look at you, my heart skips a beat.
Without you, I don't know where to go to in this world.
I'm willing to walk miles to keep the fire of our love going.
Even though we're not together, my heart beats for you. When I'm not with you, I miss your touch. I miss how warm your skin is and how comforting your arms are. I'm sad and miserable without you. You are what my heart has been missing. I feel more in love with you when I spend more time with you.vIt's something I can't even put into words.
I love you, sugar,
(Name)
7. Letter to get her love back
Dear (Name),
I find it hard to describe how I feel. How can I show that I'm sorry? I was mean. I ignored you and didn't care about you. But by the time I realized what was happening, you had already decided to leave.
I beg you to give me one more chance, and I promise that nothing will go wrong this time.
Love, what would I do without you? I ask you to remember all the good times we've had together and forgive me for my mistake. Baby, please come back to me. I promise that the next part of our lives will be the best we've ever had.
I love you forever.
(Name)
8. Sharing a special day with your distant wife
Dear (Name),
Today is important. I met you on the same day as today, and I've been having a hangover ever since. We should have a lot of special events together to make our love grow. I still remember how your looks drove me crazy in college. I may be far from you because I need to take care of my family and kids. Without you, it's hell to live in this city.
I want to honor the love we share. I love you so much that I can't find the right words to tell you. You are the most fantastic person I've ever met. Angel, I love you. I dream of living with you on a hillside in a wooden house.
Baby, I'll be back to you very soon. We will do our best to make our dreams come true. In the meantime, please dream about my hugs.
Sending lots of love to the kids and lots of kisses to you.
(Name)
9. Simple and romantic love letter
My Sweet Love,
I have repeatedly rewritten these ideas, but they have never been good enough. So, I've decided to go for simplicity this time. I love you! More than anything else, I love you. I'm sending you this letter and a beautiful necklace. I know that it will make you look prettier.
My grandmother suggested I send a necklace with the letter because that's what my grandfather did to win her heart. I hope you like my gift and know how much I care about you.
It took me a long time to write to you because I wanted to find a better way to tell you how I felt.
I miss you a lot when I can't talk to you. You are the love of my life and my beautiful angel here on earth. I love you to the moon and back.
(Name)
10. Thankful beautiful love letter to her
Dear (Name),
I have always thought that love doesn't exist, but something about you makes me want to fall in love with you, dear. With your love and help, I changed from a cold person into a good, loving person. The timing of God is precise.
He put you in my life as if you were an angel. My life would be a mess if you weren't in it. But thanks to the great Lord, we were able to meet.
When you came into my life, I finally knew what love was. All of my problems are gone because of your charm. When I was writing this letter, I was crying. But these tears are from happiness. They show how much I love you and how you've make me feel. Thanks for deciding to spend your life with me.
I miss you, sweetheart.
(Name)
Conclusion
A beautiful love letter for her should be written in your unique way. Ensure you express your feelings in the letter, and get creative with the language and tone in it.
Explore All
Love Letter Generator Articles