Sending beautiful text messages can be a great compliment to your favorite someone.
If you're lucky enough to have a significant other in your life, there's no shortage of methods to express your feelings for them.
People who identify receiving gifts as their primary form of receiving affection will appreciate your effort. In addition, a back rub or a warm embrace can convey more than words can say to someone who thrives on physical contact.
But for those whose primary love language is words of affirmation, there is no greater expression of affection than a heartfelt love note.
Whether it's a meaningful text or a handwritten letter, however you decide to go about it, it will make your significant other happy.
The article's beautiful quotes and text messages will significantly enhance your relationship. The best thing about our love notes is that no two are alike. Read on!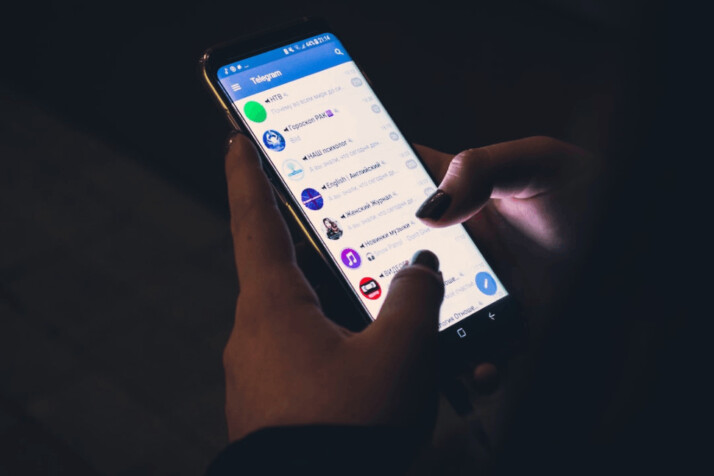 Philosophical Love Quotes as Text Messages
There is no one-size-fits-all solution to loving someone. They are dedicated to inspiring thoughts on the model of love.
"Love is a single soul inhabiting two bodies." — Aristotle
"We are most alive when we're in love." — John Updike
"There is always some madness in love. But there is also always some reason in madness." — Friedrich Nietzsche
"I love being married. It's so great to find that one special person you want to annoy for the rest of your life." — Rita Rudner
"Love is a friendship set to music." — Joseph Campbell
"I know by experience that the poets are right: love is eternal." — E.M. Forster
"Love grows more tremendously full, swift, poignant, as the years multiply." — Zane Grey
"Absence is to love as wind is to fire; it extinguishes the small and kindles the great." — Roger de Bussy-Rabutin
"I love you not only for what you are but for what I am when I am with you. I love you not only for what you have made of yourself but for what you are making of me. I love you for the part of me that you bring out." — Elizabeth Barrett Browning.
Cute Sweet Love Quotes for Couples
As a couple, it is essential we send texts that show our love and respect for each other. Get cracking and send out these amazing love quotes.
"Never above you. Never below you. Always beside you." — Walter Winchell
"True love stories never have endings." — Richard Bach
"There is only one happiness in this life: to love and be loved." — George Sand
"Love never gives up." — 1 Corinthians 13:7
"Where we love is home – home that our feet may leave, but not our hearts." — Oliver Wendell Holmes Sr.
"At the touch of love everyone becomes a poet." — Plato
"In all the world, there is no heart for me like yours. In all the world, there is no love for you like mine." — Maya Angelou
"Grow old along with me! The best is yet to be." — Robert Browning
"I believe that imagination is stronger than knowledge. That myth is more potent than history and dreams are more powerful than facts. That hope always triumphs over experience and laughter is the only cure for grief." — Robert Fulghum
Turn these Short Quotes into Beautiful Text Messages for a Loved One
You can grab a special someone's attention by giving them some beautiful text messages. Make a loved one feel special today with these sweet love quotes as messages.
"I wish I could show you when you are lonely or in darkness the astonishing light of your own being." — Hafiz of Shiraz
"Every atom of your flesh is as dear to me as my own: in pain and sickness it would still be dear." — Charlotte Brontë
"No matter where I went, I always knew my way back to you. You are my compass star." — Diana Peterfreund
"Where there is great love, there are always miracles." — Willa Cather
"Life is the flower for which love is the honey." — Victor Hugo
"I am in you and you in me, mutual in divine love." – William Blake
"We come to love not by finding a perfect person, but by learning to see an imperfect person perfectly." — Sam Keen
"The most precious possession that ever comes to a man in this world is a woman's heart." — Josiah G. Holland
Long Romantic Quotes for Your Man
You can't go wrong with these quotes! Thrill your man today with these romantic messages. Sending one of these text messages to your sweetheart will make him smile from ear to ear.
"The cure for all the ills and wrongs, the cares, the sorrows, and the crimes of humanity, all lie in the one word 'love'. It is the divine vitality that everywhere produces and restores life." — Lydia M. Child
"The truth is that there is only one terminal dignity: love. And the story of love is not important — what is important is that one is capable of love. It is perhaps the only glimpse we are permitted of eternity." — Helen Hayes
"Love feels no burden, thinks nothing of trouble, attempts what is above its strength, pleads no excuse of impossibility. It thinks all things lawful for itself, and all things possible." — Thomas à Kempis
"When you love a man, he becomes more than a body. His physical limbs expand, and his outline recedes, and vanishes. He is rich and sweet and right. He is part of the world, the atmosphere, the blue sky, and the blue water." — Gwendolyn Brooks
"The best love is the kind that awakens the soul. It makes us reach for more, that plants the fire in our hearts and brings peace to our minds. That's what I hope to give you forever." — Nicholas Sparks
"A soulmate is someone who understands you like no other, loves you like no other, and be there for you forever, no matter what. They say that nothing lasts forever. But, I am a firm believer in the fact that for some, love lives on even after we're gone." — Cecelia Ahern.
Long Romantic Quotes for Your Woman
These quotes will make any woman fall in love with your texts. Write or send out any of these quotes to your woman and watch her melt.
"The moment you have in your heart this extraordinary thing called love and feel the depth, you will discover that the world is transformed." — Jiddu Krishnamurti
"In our life there is a single color, as on an artist's palette, which provides the meaning of life and art. It is the color of love." — Marc Chagall
"When you're in love you can't know whether the light which surrounds her comes from you, her, or the meeting of your sparks." — Natalie Clifford Barney
"Love is a force more formidable than any other. It cannot be seen or measured, yet it is powerful enough to transform you in a moment. It is invisible and can offer you more joy than any material possession could." — Barbara De Angelis
"I love you without knowing how, or when, or from where. I love you simply, without problems or pride. I love you in this way because I don't know any other way of loving." — Pablo Neruda
"When you realize you want to spend the rest of your life with somebody, you want the rest of your life to start immediately." — Nora Ephron
"The greatest happiness of life is the conviction that we are loved; loved for ourselves, or rather, loved in spite of ourselves." — Victor Hugo
Short Beautiful Quotes as Text Messages for Husband
A good man deserves beautiful text messages! It motivates him to do the right thing and makes him feel good about himself. So, send him one of these messages to show how much you appreciate him.
"Don't ever think I fell for you, or fell over you. I didn't fall in love; I rose in it." — Toni Morrison
"If you live to be a hundred, I want to live to be a hundred minus one day. So I never have to live without you." — A. A. Milne
"Romance is the glamour which turns the dust of everyday life into a golden haze." — Elinor Glyn
"A successful marriage requires falling in love many times, always with the same person." — Mignon McLaughlin
"Love is that condition in which the happiness of another person is essential to your own." — Robert A. Heinlein
"Love is something eternal; the aspect may change, but not the essence." — Vincent van Gogh
"Sometimes I can't see myself when I'm with you. I only just see you." — Jodi Lynn Anderson
"As love grows older, our hearts mature and our love becomes as coals, deep-burning and unquenchable." — Bruce Lee
Conclusion
These beautiful text messages are versatile and personalized. Customize them however you want and send them to the person you love!
Explore All
Love Letter Generator Articles