Discovering the best romantic fiction writing prompts is a great way to improve your creative writing skills. Prompts provide you with the inspiration you need to produce a classic.
Use these at no cost as inspiration for your next romantic piece. The prompts can be used as a free writing exercise to spark ideas for novels, short stories, or screenplays.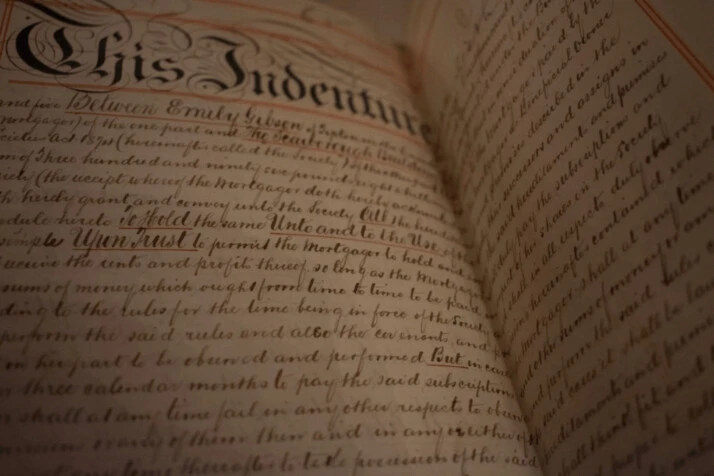 Romantic Fiction Prompts and Story Starters
Do you love being in a relationship with someone and being in love? Does romance and love interest you? You will want to answer these questions after reading these romantic love prompts.
What makes these prompts so great is that they are some of the most popular writing prompts to date. These prompts can be beneficial if you want to write a screenplay or looking for the next best romance novel.
Exciting Prompts for Creative writers
These great prompts can spark creativity, whether for a book, a poem, or a creative nonfiction piece. It can give your written work heart and meaning.
On a bright summer morning, they both awake in bed together without remembering who they are or where they came from.
She is determined to go on an epic road trip this summer. When her best friend bails out at the last minute, she talks one of her co-workers into an adventure of a lifetime.
Write a story where one character finds the other character in their tent while camping alone.
Our heroine catches the hero stealing food from the restaurant where she works. Is he a bad guy or is there more to this story? What happens when she realizes she is falling for him?
A mysterious stranger leaves an item at the main character's front door with a note attached saying, "For a rainy day."
Our hero is a jet-setter whose father has died and left all his possessions to someone else. He's about to demand the rights to his inheritance when he realizes maybe he likes this person.
Captivating Writing Prompts Worth Exploring
If you are looking for some inspiration, these captivating writing prompts will help.
Write a romance story about an undercover cop investigating a person for a crime they didn't commit. As the cop learns more about them, they realize they are innocent and might fall in love.
The heroine's father warns her that she'll be in terrible danger if she accepts the hero's marriage proposal.
Our two characters are shipwrecked after an unexpected storm. They find themselves on an island where they are forced to spend their first night together under the stars.
An impromptu dance competition is announced at the bar, where two characters enjoy an evening of drinks. Do they have what it takes to win the contest and at love?
The hero is the brother of the person our heroine has had a crush on for years – her best friend.
Write a love story where two single parents drop their kids off at the same daycare every morning. Will they be ready to give love a second chance when they run into each other?
She has a secret thinking spot on the roof of a nearby building. When she goes there after learning she lost her job, she discovers someone sitting there.
Interesting Love Prompts to Consider
Craft an elegant story with these writing prompts or spark an intriguing discussion with these exciting lines.
Our characters are both recovering addicts. They both have had problems with alcohol and drugs – will they stay clean long enough for true love to find them?
Our hero and heroine meet in line at the grocery store almost every week. After constantly running into each other, he finally asks her out.
They might be lawyers on opposite sides of many cases, but they can't deny that there is something between them…
The two are in a band together, hoping to hear their music heard by the world. They start falling for each other, but will it rip the band apart?
They go out on a blind date with the hopes of finding love. But what if one ends up being the other's boss and part owner of the company?
They had a casual romance in high school, but they both went their separate ways and changed a lot. When fate has them meet again, will it spark the magic from their old relationship?
The two share the back seat of a limousine after a logistics mix-up at their job. And then, things take a turn for the passionate…
Classical & Beautiful Writing Prompts About Love
These writing prompts explore love profoundly and beautifully. Pick one randomly or get inspired by these writing prompts to create your work.
They've lived together in the same apartment building for years and have a somewhat passive-aggressive relationship. It sparks more when he asks her to try his new hot sauce recipe.
He likes her… she likes him… but he's a total ladies' man. Can she ever get over this fear and see him as more than a player?
They are both running from something in the woods and helping each other to escape and survive a dangerous situation. What are they running from, and could it make them fall in love?
She thinks she's found the perfect guy – until she discovers he has a secret identity. Will he tell her on his own, or will she call him out?
After a mix-up with their reservations, the characters find they both booked the same rental for the week. Rather than forfeit the deposit and ruin their plans, they share the space. Will temporarily living together spark romance, or will it be a disaster?
The story begins with our heroine rescuing the hero from a life-threatening situation. After they meet, sparks begin to fly. We don't realize until much later that she's the one who caused the accident in the first place.
Our characters meet when their cars break down in the middle of nowhere. They need to wait together until their vehicles are repaired.
They've been friends since they were kids vacationing together every summer – but now it's getting serious. They might not be just friends anymore…
The hero's start-up company has hired the heroine to test his new product to attract love. However, the product is so effective that she falls for him!
One is a real estate agent, and the other is a home buyer looking for the perfect house. But, they find so much more than either of them expected.
They've both reached fame in their careers. But how can they be honest with each other and their feelings when the cameras are on?
Final Thoughts
These prompts will give you the inspiration and direction to write a piece of literature. Beautiful writing prompts about love help you build a foundation for your ideas.
Explore All
Love Letter Generator Articles