Are you looking for the perfect message to wish a Happy Birthday to your man? Besides presents and surprises, a thoughtful, happy birthday love message for him can convey your heartfelt sentiments. Words from the heart can go a long way more than any physical gift.
A sweet and sincere birthday message can have a lasting effect on your partner. Therefore, we have compiled amazing birthday wishes to help you better resonate with your love and emotions.
Why write a Birthday Love Message for Him?
Birthdays don't come every day, and especially when it's your man's special day, make sure to celebrate it with lots of love and fun.
Writing a birthday love message for him is a way to express how special he is in your life. It's a way to let him know that you've thought about him on his special day, and you're hoping he has a wonderful day.
Personalize a message filled with love and sentiments to wish your man his birthday. It will not only serve as a birthday greeting but also as a token of love to express how much you appreciate his presence.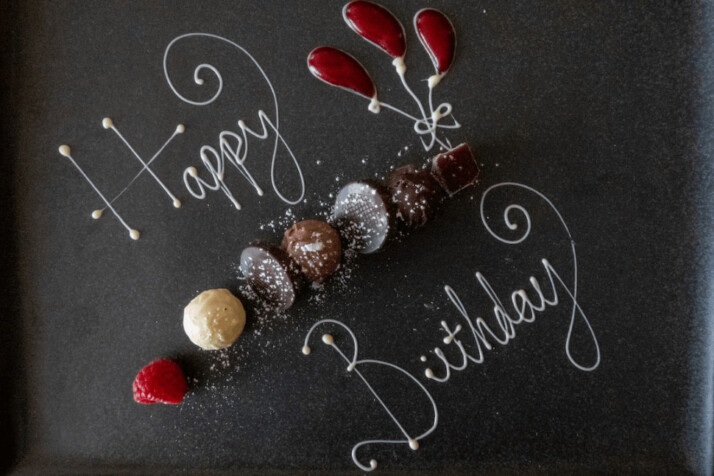 List of Sweet Birthday Wishes for Your Man
If anything, you should use the occasion of your man's birthday to express your gratitude for his efforts and presence in your life. Write him a heartfelt birthday message to show how special he is to you. And don't forget to add a sweet, sentimental touch to it. To help you craft the best birthday love message for him, here are some examples for inspiration.
Cute happy birthday wishes to boyfriend
I may be a crazy lover, but I'll keep you close and hold you till the very end. Happy birthday, sweetheart.
I'm so thankful to have a boyfriend that's as warm, compassionate, and understanding as you are to me. Happy birthday to the man I love!
Happy birthday, dear partner! On this special day, I send my best wishes your way. I strongly feel that we were meant to be together, and I eagerly anticipate many more years with you.
You give me joy, love, and light in my life. I hope you have the happiest and craziest Birthday ever.
Life with you is like a dream come true! I want to thank you for being the best boyfriend and lover ever on your birthday today!
Sweet happy birthday messages for him
Happy Birthday to the man who has supported me no matter what. I'm so glad and thrilled to be able to call you mine, rain or shine.
To the man who lights up my world, may you never stop soaring high. The peak is just the beginning. I love you to bits, honey.
You are so caring, kind, generous, and wonderful husband. Let's make this one day all about you!
Having a boyfriend as sweet, kind, and enchanting as you are is the fulfillment of my wildest dreams. Happy Birthday, my lover boy!
I have prayed for someone just like you for years. I don't intend to let you go now that you are here. I'm celebrating everything you are and everything our relationship means to me today. Happy Birthday, love!
Romantic birthday messages for husband
You are the man of my dreams and. Today, I want to give you lots of hugs and kisses, and I am very grateful that I was able to find you. I love you so much. Happy Birthday!
My life has been a fairy tale since you came into my life. I love you so very much. Wishing you the best on your birthday and life afterward.
If you'd asked, I would have married you the day we met. You were the man of my dreams, I knew it from the beginning. Happy birthday, sweetheart.
You think about others above yourself so much that I bet you forgot it was your birthday! So happy to celebrate YOU today.
The best gifts I could offer you are my presence and companionship for the rest of our lives. You are yet to explore how much I love you. Happy birthday, my man.
Conclusion
If you want to write a heartfelt birthday message to your lover or husband, this article can help you with some great ideas. Writing a sweet and sincere message to wish your man can make him feel extra special on his birthday. Let your partner know how much you love and appreciate him with a short and sweet message on his birthday.
Explore All
Love Letter Generator Articles