You don't always need to spoil your girlfriend to make her feel your love and devotion. There are many times when simple gestures can make a big impact. We all want emotional security and love. You can make your girlfriend's day even better with these charming text messages for her.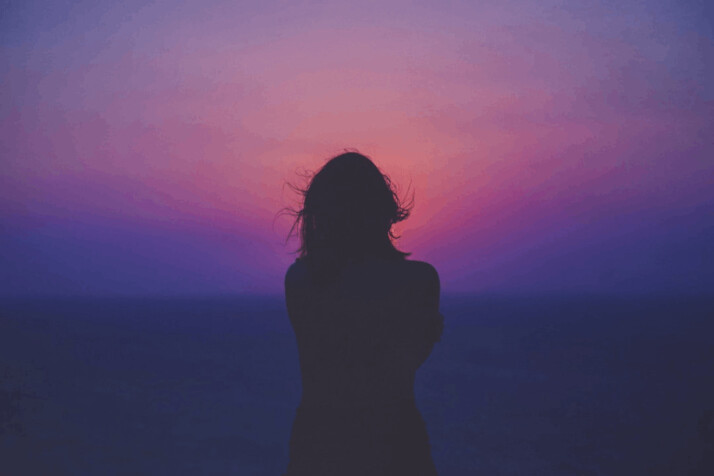 Why Send a Charming Text Message?
A charming text message is a simple way to show your wife or girlfriend that you're thinking of her. You can send these text messages any time of the day, and they are a way to boost your partner's mood.
Charming text messages make your partner feel good throughout the day. They also help nurture your relationship because they contain the essence of your affection.
Expressing your love for her helps assure her of your devotion, and it can mean the world to her.
Charming Text Messages for Her
Thanks for being with me. You are the most amazing woman that I can spend the rest of my life with.
I'm so very thankful for the love you give me every day. You make every second of my life memorable. You brightened my world. I won't ever get tired of speaking about how special and amazing you are.
Knowing that we're together is enough reason for me to be happy.
You're the reason I know what love is.
I'd rather spend a moment embracing you than a lifetime knowing we'd never be together.
We were together. I forget the rest.
My life was black and grey until I met you. You painted my world with the colors of love.
I want you. All of you. Your flaws, mistakes, and imperfections. I want you, and only you.
The world is filled with beautiful things such as you.
Even on difficult days, I'll still be happy as long as I'm with you.
Sweet Text Messages for Her
Love makes no sense if it isn't with the right person. I'm very lucky to have you as my darling!
My dear, being with you is the easiest choice I've ever made, and I'm so lucky I get to make it every day.
My love, just because we argue from time to time doesn't mean I get tired of loving you.
Giving you my heart was the one thing in life I did right.
I think of so many things and stories to tell you when I'm alone. When life gives me a chance, my words seem to evade me.
I want to live, sleep, and wake up by your side.
First love and last love are both important for anyone. Your first love changes your nature, while your last love changes your life. You are both, to me.
You are the dawn of my day, the breeze in my sky, and the gentle waves in my ocean. Most of all, you are the beat in my heart.
You've always stood with me no matter what. Thank you for always being my silver lining on a cloudy day. I don't know how I'd get by without you.
I stay up at night wondering about you and dreaming that we'd spend the rest of our lives together.
Heartfelt Text Messages for Her
You call it folly, but I call it love. You call me crazy. Please just say I'm yours.
I love you. I don't want to lose you and our love. My world has been better since the day we belonged to each other.
My dear, I knock on the doors of your heart sometimes just to see if you'd still answer. Thank you for always being a home to me.
The first moment I saw you, I fell in love. You smiled because you knew.
No matter what has happened. I swear to always love you.
I am catastrophically in love with you.
You pierce my soul. I am half agony, half hope. I have loved none but you.
Seeing you is the greatest highlight of my day.
I love your honesty, passion, resilience, and courage. Most of all, I love your smile and unwavering spirit.
Promise me you'll never forget me. I promise to care for you and to always love you.
I've waited every day of my life for you. Baby, don't be afraid. I've loved you for a thousand lifetimes. I'll love you for a thousand more.
Your love has been heart-touching. It's like the sunset that never ends. Beautiful, majestic, and breathtaking. You make my life come alive.
You're my soulmate, best friend, and my partner in life. Thank you for that.
Sincere Text Messages for Her
There isn't any other woman in the world that I want to have every day in my life. Thank you for the real love you give me. We are bonded for life. No one can separate us and extinguish our love.
You fill my life, soul, and heart. Together we will travel through life, and our love will keep us united and strong.
I consider you my home. You are the center of my little universe.
Since I married you, I discovered the meaning of sharing everything with the person you love most in this world.
Your beauty captivated me from the first second I saw you. Your face is beautiful, with eyes that command and allure. I immediately became your biggest fan.
Whenever we're together, I feel like I'm in paradise. Kissing your lips makes me feel like I'm diving into a magical world of love.
I cannot imagine it would happen in my life, but you gave me and still give me your love. I want to confess that I live and breathe only for you.
To be by your side makes me feel my life is better because you fill my life with joy.
I feel very fortunate to have in my life a wonderful woman like you. Whenever I'm by your side, I feel that this world is better.
I have never missed anyone as much as I miss you.
Any moment spent away from you is too long.
Loving you was the best decision of my life.
How strange to dream of you, even when I am wide awake.
You're all my heart ever talks about.
The Bottom Line
If you want to express your love by writing charming text messages for her, make sure to write in the correct tone. Not all relationships are alike. Tones may vary depending on the nature of your relationship.
Romantic and sincere messages are ideal for most relationships but may come off as awkward in new relationships.
A funny and upbeat tone would be more appropriate for new relationships because it reflects the couple's emotional state. In any case, make sure that you're sincere, tactful, and truthful.
Explore All
Love Letter Generator Articles