Do you like writing love letters for your beloved? Are you into telling them how much you love them all the time? Well, this article about classic love letters is for you.
Expressing everything that comes from the heart lets your lover know how much they mean to your life. Such a romantic gesture makes them long for your warm hugs and sweet kisses. Day and night, let them know how they make you feel.
Sharing your thoughts with your boyfriend or girlfriend is one of the best couple's goals. That is why you need to learn things about classic love letters. Whether it is Valentine's Day or you want to greet him with a happy birthday, a love letter is necessary!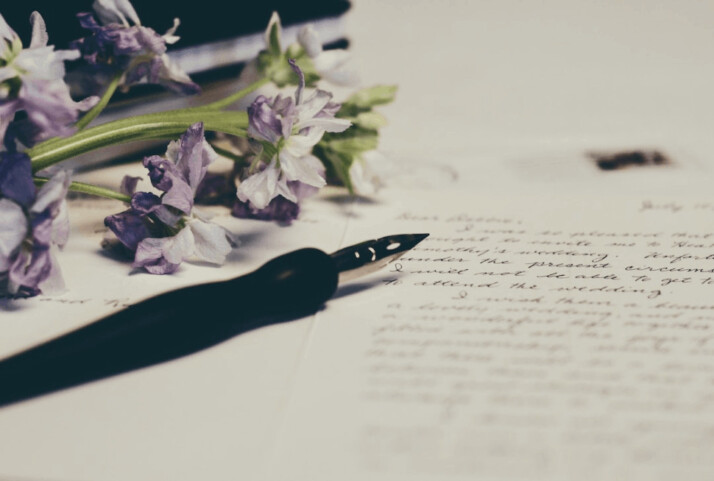 The Essence of Making Love Letters
Romantic people often tell their darling that love letters are necessary to make someone feel great.
Love letters successfully let someone know about your thought regarding your love. Writing one for your beloved lets them know that you invested time and effort to make them feel special.
Your heart should speak out everything you want to tell your boyfriend or girlfriend. Take your time writing one because there will come a day when your darling will open and reread it.
Think about the times you will never forget spending with him or her. Please write a letter like how Beethoven composes his arrangements.
Your heart should serve as the writer of your thoughts. Send your love letter with utmost romance using the right words and quotes to write.
Example of a Love Letter
Dear Michael,
Good day!
I hope you are doing great!
While writing this love letter, I couldn't find the right words to tell you at first. As they came into my heart, I realized that the days and nights in my life were never the same as when I met you.
Every time I think about you, June turns into autumn. Are you wondering why? Well, I love autumn. I love you, too.
I am a woman whose wish just came true when we got together. Today, I can say that you are the right person for me. I love you again.
No love letter can express everything I want to write for you because of my love. Even though I have little space to delve into everything I want you to know, I leave my words here for you to read.
Listen to them as well.
This is the perfect moment for me to let you know how much I love you. I know how much you love basketball, and you have a tournament tomorrow. Whenever you are trying to shoot the ball, think about how much I love you.
That might inspire you in life as well.
Love,
Catherine.
Example #2
Dear John,
I like you. You like me. This love letter is proof. My love for you is immortal. You inspire me every time I realize how much I love you.
When you become famous in history as one of the best players, I will hold your hand. I will do it the way I did even before you started playing. Anything can happen in the future.
Even if we had known, I would remain with you every hour. I will fall in love with you again and again. Honey, I want to live with you now. I want to live with you until I die.
In this world, my eyes will always remain on the beautiful man that gives me such an extraordinary feeling of love. I want to become your wife. Yes, your wife.
Year by year, you always make me feel loved. I never felt this feeling of mine from other men that came into my life. This feeling is new as we embark on this new journey in our lives.
I will never change and will get closer and closer to you. Take note of these words written in this letter. I will never have an affair. Believe me.
Trust everything I have written through this letter. Indeed, I cannot wait for you to read it. You are my safe place. You give me profound ideas about love.
John, you are my close friend, but my lover as well.
I love you,
Hannah.
Conclusion
Love letters lets you send those secrets, thoughts, and emotions you wouldn't be able to do in any other form of communication. With the right penmanship, love letters actually become artworks, no matter the platform they are sent.
Explore All
Love Letter Generator Articles