Do you find it difficult to convey your sentiments to someone you care about? Or are you looking for cute love letter ideas for your loved one? While writing a love letter, people often struggle to find the right words or the right approach to crafting it. The process of conveying your emotions on paper doesn't have to be difficult.
In this article, you'll learn how to effectively write a heartfelt love letter to your special persona and make them smile.
What Is the Significance of Cute Love Letter Ideas?
Some argue that writing a love letter is a dying form of communication that is no longer relevant in this age of instant gratification. But a love letter is a meaningful and romantic gesture even in this day and age because it is long, deliberate, and intensely personal.
We are all pulled apart by social distancing. We're almost entirely dependent on more impersonal forms of contact like email, social media, and video conferencing. So, a beautifully written letter to convey your emotions amidst the visible and invisible barriers can mean a lot.
Writing a letter of love allows you to take your time and pour your heart out on paper. You can use the right words to express your admiration and appreciation for your nearest and dearest.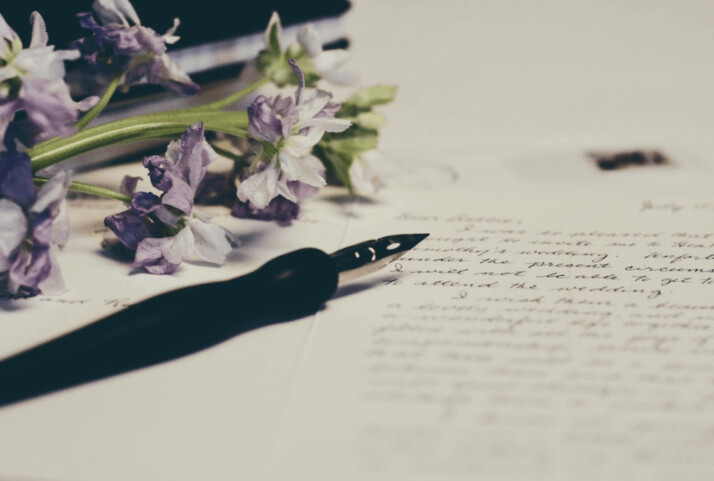 Steps to Write a Love Letter for Your Special Person
Do you want to write a cute and creative love letter to your special someone? Whether the letter is silly, funny, funky, or romantic, the words have to come from the heart to impact the recipient.
We can only help you ease the process of writing with a few guidelines. Here are the steps to writing a sincere love letter to your special person:
1. Be Vulnerable & Speak Your Heart Out
Writing a love letter to your spouse, girlfriend, or boyfriend can be a sweet and romantic way to revive your love for each other. Couples often fail to maintain their connection with one another amidst the hustle of daily life.
Therefore, writing a love letter can be a chance to take a step back, connect with your feelings, and express affection to your partner. Allow yourself to be vulnerable and speak your heart out.
2. Start the Letter With a Personalized Greeting
The greeting sets the tone of the letter. So make sure to start with something that will grab your partner's attention and keep them reading. Instead of merely saying "Dear [name]," begin your message with something more romantic or special. Pet names or anything significant that brings back memories works great.
3. Mention Why You're Writing the Letter
To give your letter some context, you can mention the special occasion or reason you're writing the letter. It could be your anniversary, or maybe you just wanted to show your appreciation to your partner.
Any specific Occasion is not always necessary to write a love letter. You may be feeling a lot of love late and want to express your affection. Whatever the reason is, mention exactly what and how you feel.
4. Tell Your Beloved Why You Love Them
You should genuinely express yourself in the letter's body. You want to talk about the memories if you've been in a relationship for a long time. Also, mention how you overcame challenges as a couple and what first sparked your romance.
Don't hesitate to express why you still love them today and what you hope for the future. Tell your beloved what makes them stand out from everyone and why you appreciate them.
5. Recall a Happy or Significant Memory
There have undoubtedly been a lot of wonderful moments during your time together. Relive the moment in detail as you write your letter and allow your loved one in on your thoughts.
Share a romantic memory, such as your first date, your first encounter with them, your wedding day, or what made you fall in love. The goal is to make your letter meaningful for your partner.
6. End the Letter Warmly
The letter's conclusion or wrap-up is important since it is where you summarize what you have just said. Don't make the conclusion of your letter too long since you have already talked about your feelings in the body paragraph.
However, don't give your letter a dry ending. Make sure you summarize the words in a single line or quote to make a lasting impression on your partner.
Wrapping Up
Love letters are the most appropriate method of expressing your love for someone. And a love letter can be a powerful way of showing your partner how you feel. When it comes to writing a charming love letter, don't hold back on expressing yourself. Sometimes, you just need to be a little creative.
Being romantic seems like a lot of work, and you might feel it's best to just enjoy the moment and the person. But taking the time to express yourself in a loving manner shows that you care enough about the person to make them feel special. Whether you're looking for romantic, funny, or cute love letter ideas, this article can help you draft one perfectly.
Explore All
Love Letter Generator Articles