All women in the world love to hear words of love from their men. When you take the time to write an emotional love message for her, it will definitely make her feel special, loved, and important. Most men find it difficult to put their emotions in words.
Coming up with the perfect words to melt the heart of your partner can be tricky. To make things easy for you, we have compiled a list of emotional messages to convey your sentiments to your special someone.
Why Write an Emotional Love Message for Her?
An emotional love message is important because it helps to put a person's feelings into words. We say things in letters or emails that we don't say in person or face to face. An emotional love message can help to get the intimacy back.
Writing a heart-warming love message for your girl will show her the depth of your love and make her feel special. When you express your love to your girlfriend, it feels her heart with joy and happiness.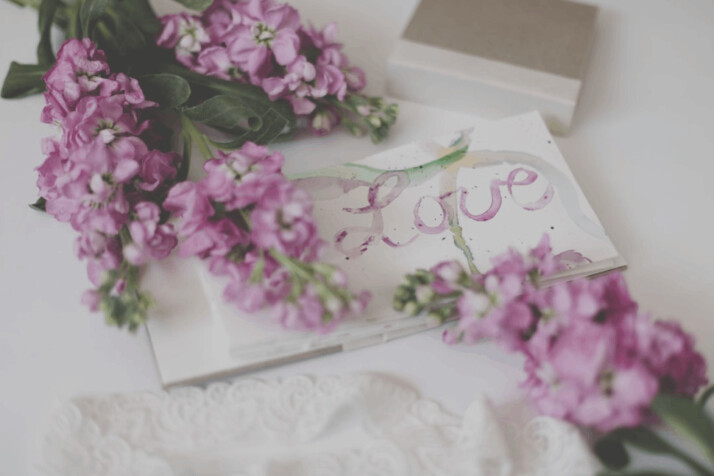 List of Emotional Love Messages for Your Girl
This is a perfect moment to tell her that you love her with all your heart. You may want to follow up on your words with a lovely romantic gift that matches the occasion and how you feel.
Here are some lovely and emotional messages that will certainly melt her heart in an instant:
Heart Touching Love Messages for Her
I have never loved the way I love you, nor can I ever love any other person than you. I love you heartily, my sweetheart!
Distance will have a tough time trying to break us apart.
Thank you so much for staying, even if you had every reason to leave. Thank you so much for making it so easy when life gets so hard.
To have someone like you takes a lot of luck. Every day and every minute I feel grateful for this gift. I will cherish you till my last breath, no matter what life brings our way.
Your love is everything that keeps me living and makes me feel so complete.
You're my everyday thought, happiness, and inspiration, and I'm glad to be able to call you mine forever.
I would prefer to be on your heart than on your mind. While the brain can forget, but the heart will always recall.
You are my better half in the truest sense.
Never in my life have I had such intense affection for anyone else. I could never express how much you mean to me.
Sweet Love Messages for Your Girlfriend
I always love you smiling all the time. Your beautiful smile and affectionate talk drive me crazy and make me think about you all the time. I love you, my sweetheart.
If I am allowed to ask one wish, I wish one thing. I'd wish that we would grow old and our love would last forever.
Every time I close my eyes, I dream about us being happy and merry together in our dream house. Stay with me forever, Love.
You are always there every time I need some light in my life. Good night, my dear.
I want you to know that I care for you even when I am not there with you.
You are the purpose of my life and my only love. The only thing I can do perfectly is to love you!
The nicest way to end my day is to see you smile. Stay safe tonight.
The more I spend time with you, the more I fall in love with you every day.
Good morning my dear. Do I need to remind you how much I will love and cherish you forever?
Heartfelt Love Messages for Your Sweetheart
If I knew I would miss you this much, I would have hugged you a little tighter and kissed you a little longer.
I look forward to holding you tight day and night for the rest of our lives.
A thousand reasons are not enough to make me feel loved and special. It can only be done in a flash by your touch and smile. Love you forever.
I never knew what love was until I met you. But when distance forced us to drift apart, I discovered what true love is. I love you so much.
Each moment we've spent has been spectacular, and I promise you, the best is yet to come.
Let life be as beautiful as you are and let the most cherished dreams come true. Let the warmth of the soul never fade, and know that I will always be there for you!
Without your love and support, I am not sure how I would have made it through all the challenging moments in my life. Keep holding my hands tightly forever.
I realized I was deeply in love when I started noticing your beautiful heart.
Your thoughts are the last thing that comes to my mind before I go to sleep. And you are also the first thought in my mind when I wake up in the morning.
Conclusion
If you want to make sure your love will last through life, you must endow your girlfriend with all the ways to feel loved. Writing an emotional love message for her will make her feel loved and valued.
It's simple to uplift the mood with just a simple love note. This article has some heart-warming love messages to inspire you to write one on your own.
Explore All
Love Letter Generator Articles