Every woman loves feeling special and appreciated. A sweet and romantic falling in love message for her will put a bright smile on her face. Expressing your feelings for her is the only surefire approach to making her fall in love with you all the time.
You must make it a priority to make your partner feel loved and cherished for who they are. We have the perfect list of fall in love texts for her to help you convey your emotions right.
Importance of Writing a Fall in Love Text to Her
When you fall in love, it's not just the butterflies in your stomach and the euphoria of the adventure that makes it so awesome. It's the little things that make love special and valuable. The little things that make it special are the messages, texts, beautiful words, and sweet things you tell her.
You might feel shy in writing your one true love text message that you really want to say. But writing your emotions down gives an outlet for you to express how you feel.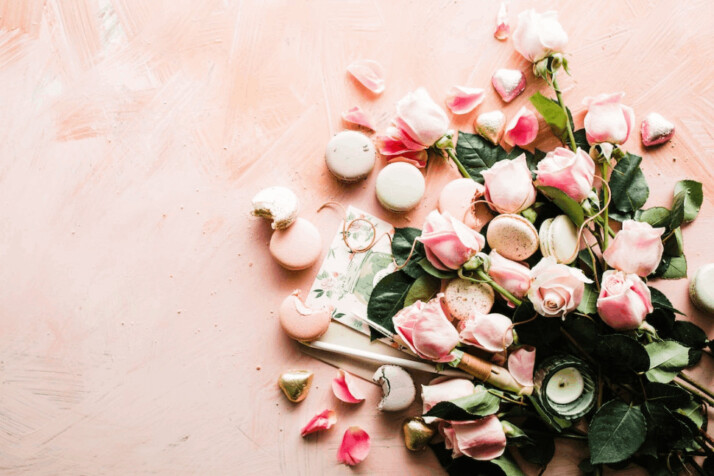 List of the Perfect Falling in Love Message for Her
Are you tagged with not being romantic enough when expressing your feelings to her? Do you always have a hard time expressing your emotions to your special lady in a sweet way?
This list is filled with the sweetest and most romantic messages that are perfect for that special someone in your life. They're sure to put a smile on her face and melt her heart.
Heartfelt Falling in Love Message for Her
I couldn't take my eyes off of you from the very first day, and you've been on my mind every day since then.
My heartbeats are dedicated to you, and my love knows no bounds.
I have every reason to wake up every day because I have you in my life. I will always cherish you.
From the first time I set my eyes on you, I fell in love with you. You are my heart's desire.
I am glad to have fallen in love with you; I love you to the moon and back.
Every time you are around, you make my heart skip a beat.
Sweet Messages for Your Only Love
Life is like this strange, difficult puzzle. Everything is interconnected in some way. You're the missing puzzle piece in my life.
I know that loving you forever will be the one thing I want to do for the rest of my life.
I may not be very good with words but I want you to know that I truly love you and that won't ever change.
My happiest place in the world is to be with you. I want to stay at your side forever.
You are the most compassionate and lovely person I have ever met. You have renewed my hope in life. I love you.
The love I have for you has been deep engraved in my heart, and I couldn't be happier about anything else.
Romantic Words to Make Her Fall in Love
Time fades everything, including appearances, material goods, social standing, and more. The only exception is pure love, and that's what I feel for you.
Someone who genuinely loves and respects you won't just say sweet words to you. They will go above and beyond to express their love. I cherish you. I will do anything for you to keep that smile on your face.
Before you came into my life, I had never before experienced this kind of love. My heart was empty, but it is now overflowing with love. I love you so much.
If I had a second chance, I'd change a lot of things and perhaps take different paths too. But even if I had a hundred options, I would still pick you.
You're a blessing in no disguise, my sweetheart. Since the moment I met you, everything's become better, both the small and the big things.
Many things make me happy, but only you can make me feel happy.
Conclusion
A few sweet and loving words can definitely brighten up the day for your lover. No matter how long the day has been, there is always time to say sweet words to the one you love.
Express your feelings with words that will touch her heart and make her feel wanted. In this article, we have compiled a list of falling in love messages for her.
Explore All
Love Letter Generator Articles