A romantic relationship doesn't always need to be serious. It should also be full of laughter and happiness. A bit of humor can go a really long way in releasing tension, and it can also help you enjoy each other's company better. You don't need a lot to make your girlfriend laugh, either.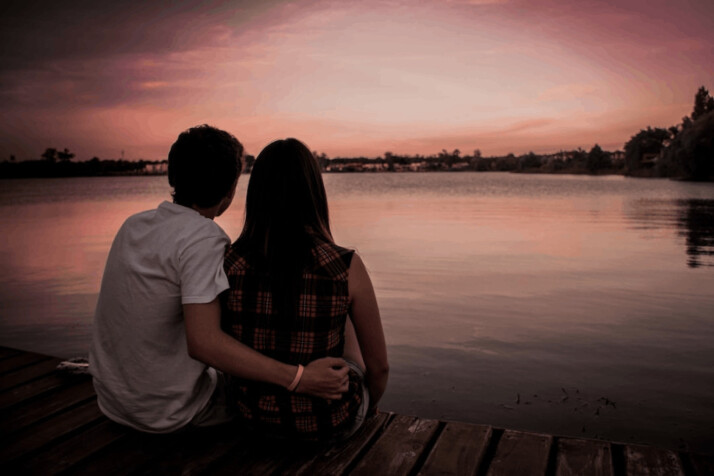 These funny love messages are some good examples of how to lighten a mood. It's a way to start happy conversations and share what you love in life.
The Importance of Funny Love Messages in a Relationship
Humor is a vital element of any relationship because it lightens the mood and it encourages a positive outlook. Moreover, couples who share the same brand of humor tend to last longer because they relate with each other better.
Romance isn't just about feeling butterflies and making googly eyes at each other. It's about experiencing a full spectrum of emotions. It's one of the best ways to remind us of our humanity.
Funny Love Messages for Her
People always tell me there is plenty of fish in the sea. But who wants to date a fish after all?
There's just one thing about you I want to change. – Your last name!
Love is like wetting your pants. Everyone else sees it, but only you can feel it. Thank you for peeing in my pants.
I just had a really bad day. I always feel better after seeing a pretty girl smile. Would you please smile for me?
Hey, I'm not jealous. I just think you're too hot for other guys to be talking to. The last thing I'd want is for them to feel bad about being turned down.
Stop! Don't shoot me in the heart! That's where you are!
I love you more than lychee beer, and I really love beer.
I don't know how to play chess, but you're definitely my queen.
Let's flip a coin. Heads, I'm yours. Tails, you're mine.
Silly Love Quotes for Her
You're like a Bunsen burner. You melt the metals of my heart.
Although I don't know much about comedy, I'd admit that you make me giggle like a little boy.
Whenever I look at my hand, I remember that even Saturn has its own ring. When do we get our rings again?
Two bodies, one feeling, two minds, one thought, two lips, one kiss, two hearts, one love.
I think you are suffering from a lack of vitamin ME.
You're basically the cutest thing I have ever loved, after my kitten.
Everyday, I fall even deeper in love with you. Except for yesterday. Yesterday you were pretty annoying.
Witty Love Quotes for Her
You're the Obi-Wan for me.
You're the cheese to my macaroni.
Besides chocolate, you're my favorite.
You add meaning to my life, and simlutaneously subtract money from my wallet.
I consider myself very fortunate that I go to the same institution as my princess.
Let's flip a coin. Heads up, I'm yours. Tails, you're mine.
I love you. You're my pudding. But how come you're not in the bakery?
I believe in gender equality. So on our next date, I'm going to split the bill with you.
Do you know what my favorite thing in the world is? The second "word" of this text.
The Bottom Line
There's nothing wrong with a bit of humor. This is especially the case if you and your partner share the same type of humor. Laughing is good for everyone, and it's a way to release tension. Introducing humor into your relationship will make it more dynamic and fun.
You don't always have to be sappy to be sweet. There's more to a romantic relationship than just romance. It also entails recognizing the things she likes and weaving the right words to get her to laugh.
Explore All
Love Letter Generator Articles