Waking up to a romantic message and a loving smile from your partner is one of the best feelings that you could possibly experience. They make your heart skip a beat, and your brain just melts.
A long good morning love message will make any man swoon and feel special. Here's a secret:Men swoon; they just hide it better!
So, wake him up with our beautiful romantic messages that would give him the energy he needs for the day's hustle and bustle. Let's get into it!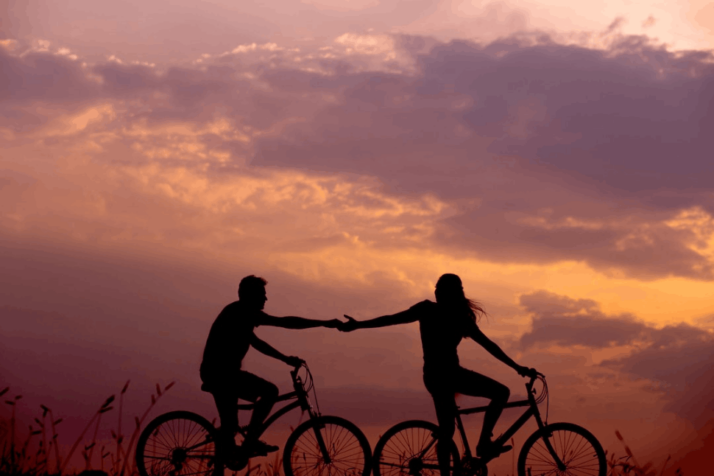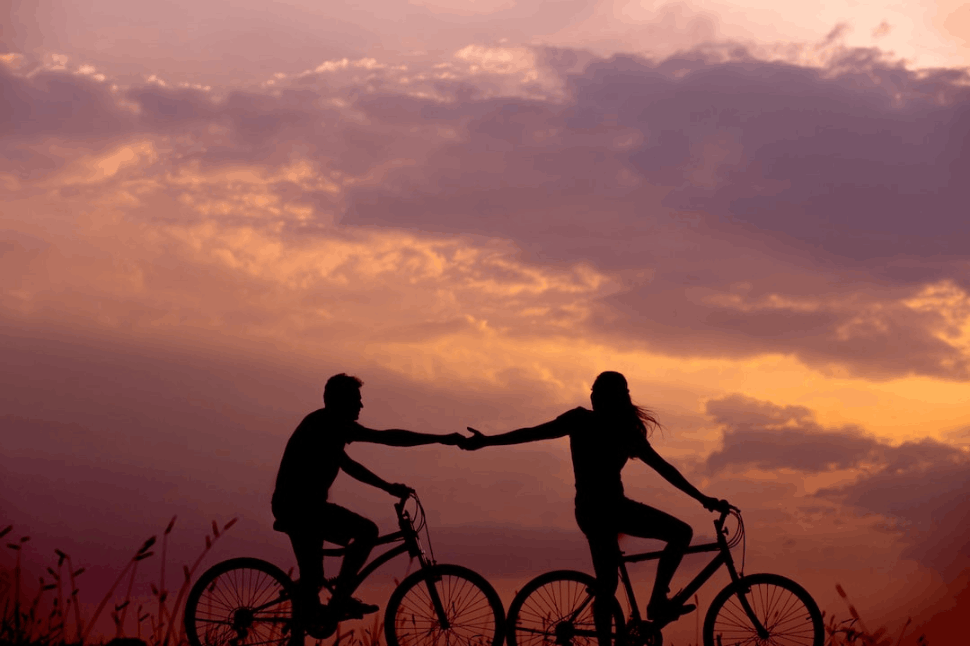 Romantic Long Love Messages for Your Man
Say good morning to your loved one with this sweet and loving message! We guarantee it will leave your man feeling loved, appreciated, and blushing!
I used to cuddle my pillow at night, but now I wake up next to you with a smile every morning. Good morning sunshine!
Sometimes I think about how different my life would be if I hadn't met you. I'm so grateful to have you. Have a great morning.
I love feeling the sun touch my skin in the morning, so I thought I'd send some warmth and good morning kisses your way.
Good morning, handsome. I'm sending you big kisses and lots of snuggles. I love you, and I hope you have the best day. You deserve it.
The softest pillow in the world would not compare to the comfort I feel when I lay my head on you. Thank you for being the love of my life. Good morning!
I can't wait until we can wake up together every morning. These good morning messages will help close the distance between our hearts.
Good Morning Long Love Message for Him
Sending a romantic long love message to your hubby can make his day. These messages are guaranteed to make your hubby mad over you.
You always cross my mind every morning. I just wanted to tell you how much I appreciate you. I wish we could stay in bed all day and be lazy together. Thank you for everything, love.
Good morning to the most handsome man in the world. Having you all for myself is any woman's greatest blessing. Your sheer resilience and intuition have helped me through the worst situations. Have a lovely day!
Wake up, sleepyhead, and open your eyes to the sight of the sweet world around you. Have a fantastic day than you can ever imagine. Good morning sweetness!
It's morning already, sweetheart, the sun lights up the day and makes it shine brighter. Stand up from your bed and make my world brighter. Good morning, love!
I'm sending you these good morning messages to let you know you're in my thoughts throughout the night. Good morning my handsome; I hope you slept well.
This reminds me that I will always love you if the sun comes out every morning. And, I will always be with you till the end of time. Good morning darling.
The sun is out; the birds are chirping monotonously. The cool morning breeze is gradually taking over, but the morning would be incomplete if my lover were still in bed. Wake up, sleepyhead, and complete our day. Good morning, baby!
Sweet Good Morning Messages for Boyfriend
Every relationship is less than perfect. However, a little messaging can bring you two back to each other. So take a few minutes out of your day to send your partner a warm, sweet, and affectionate message of love.
Take advantage of today and become a better person than you were before. Good morning my handsome.
Good morning, my sweet prince! I have made some breakfast for you. Would you want to come over? I miss you, and I love you.
You are the best boyfriend any girl would ask for. Being with you is paradise. I can't wait to warm you up with my tight hugs and kisses. You are the best!
I wish you were here to warm me up with your close cuddles. I'm glad I get to see you every night before I sleep. This reminds me that I love everything about you and that you will always be the perfect man for me.
I am not only sending you the best good morning wishes but also prayers to carry you throughout the day and keep you happy. You are my one true love; Never forget that. See you soon!
Knowing I will see you in the evening and tell you all about my day is the one thing that keeps me motivated. To the best hubby and father-to-be, have the most splendid day. Feel loved and appreciated!
The best part of my morning is having you in my arms. I love waking up next to you because you are the one I want to spend the rest of my life with. Good morning!
Long Love Morning Letters to Husband
The morning letters are the best way to show you care for them and make their day a little more special. These messages will remind your sweetheart of how much you care for him and that he is the one true love of your life.
Good morning kisses to you are one of the best parts of my day. I adore snuggling into your chest and holding you so close to me. I hope that you have a fulfilling day, honey. Your morning smile always makes me melt.
This morning could be much better if we could snuggle the time away, but I hope you have a great morning, anyway! Thinking of you!
I want to see every sunrise with you. Wake up every morning next to you. Spend every day with you. Watch every sunset while holding your hand, and look at the stars embracing you. Wake up so we can do that all over again.
Waking up next to you still feels like a dream come true, my honey bee. I hope my kisses ignite your morning with a passion for your day, and for the night when we will be together again. I am so incredibly lucky to be yours!
Every morning is special for me because I get to spend the following day with you. Rise and shine, my love, and let us begin a new adventure. "Sweet Good Morning Messages for Him"
I love you in the morning, afternoon, and the evening. Just like that, each day is more than the day before. Wake up and feel the love.
To Wrap Up
Good morning long love message for him is perfect to surprise your beloved and make his day a little more special.
Love messages to him are the ingredients he needs to make his day, and you are a part of that perfect morning. So, go ahead, choose one now!
Explore All
Love Letter Generator Articles