Love doesn't need to be a complicated affair. Sometimes, a good morning love message to your wife is all it takes to ease tension. It can provide a quick morale boost to help your wife go about her day.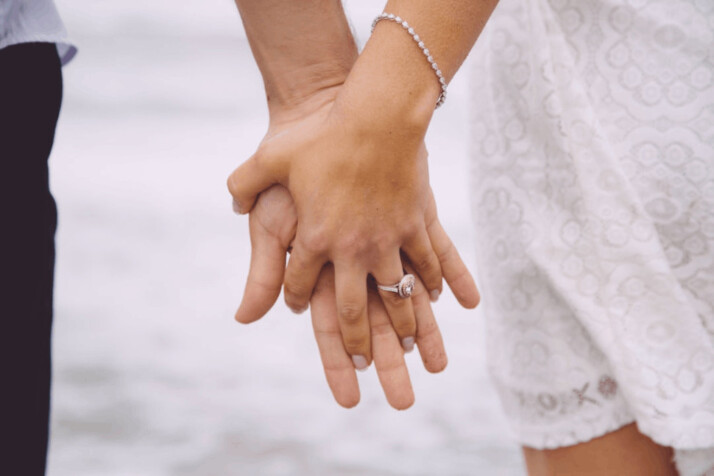 If you're looking for the right words to say to your wife, don't fret. This article will give you some samples you can draw inspiration from.
Why Send a Good Morning Love Message to Your Wife?
Mornings mark the start of the day. They are much like headlines in that they set the tone for the rest of your day. A good morning message is more than just an expression of affection.
It's a way to maintain a good relationship with your wife and a way to motivate them to face the day ahead. A good morning message can mean the difference between a bad day and a happy day.
Your interactions and the simple gestures all contribute to a happy marriage. Love messages go a long way in keeping your love passionate and happy.
Sweet Good Morning Love Messages for Your Wife
Each morning, I thank the good Lord for giving me a loving and gentle wife. It's a blessing that I get to share my life with you. Thank you, my dear sweetie! Here's a good morning kiss for you!
Good morning, sweetheart. I wish you a wonderful day filled with joy, love, and happiness. Stay happy!
Your beautiful smile is a gift I get every morning. It always makes my day. Good morning, my dear!
Good morning, my love. I hope your day will be as productive and beautiful as yours.
To my beautiful wife, have I ever told you that you look so pretty in the morning? I want to keep looking at you for the rest of the day. Good morning, my dearest wifey.
Good morning to my lovely wife. Waking up beside you is my biggest blessing.
Your pretty face is the first thing I want to see every morning.
I love your morning scent; it's so comforting. Good morning love!
Inspirational Good Morning Messages for Your Wife
Have a very productive day! I hope you have a good morning, my love!
Good morning to the most important person to me. I love you, cutie!
Whenever I wake up next to you, it feels like a dream. Good morning to my heart's keeper!
The best part of every day is waking up next to you. It reminds me how lucky I am to have you. Good morning sweetheart!
I am at my calmest whenever I'm with you. All my worries and fear just vanished. You calm the tempest in my heart. I love you forever and always, sweetheart. Good morning.
A very good morning, dear wife! I'm constantly praying for your happiness and health. May you reach all your dreams.
Our wedding is the most beautiful event of my life. Every single day with you is a precious memory that I want to cherish all my life. Good morning, my angel!
My dreams and reality are one and the same. I'm living my dream because I have you as my wife. I love you, darling. Have a beautiful morning!
You're the best gift I've ever gotten in life. I will treasure this gift forever. I am the luckiest husband to have such a great human as my wife. Good morning!
In Summary
A good morning greeting is a perfect way to start any day. There's a quiet beauty in knowing that you have someone to face life's challenges with. A good morning greeting is more than just a courtesy. It's an expression of love, inspiration, and support.
The key to a good morning love message to your wife is sincerity. Most times, all you really need to do is to write from the heart. Feel free to check our guides on other love messages.
Explore All
Love Letter Generator Articles