How to write a good night letter to my love? — Is that what you ask? We have the best collection of good night letters to make your sweetheart feel loved and special before she drifts off to sleep.
Expressing love for your partner might look like a simple act, but it casts a long-term impact. It expands your territory in their heart and makes them realize that love is not just a feeling but also a responsibility.
Written words from the heart sink more into the soul than verbal words. So, a goodnight note to your lover will strengthen your bond and fill her night with your dreams.
Why Write a Good Night Letter to My Love?
Love can be a very complicated feeling, making it essential to try your best as you spend time with your partner. One way to achieve peace of mind and make your partner feel valued is to write a goodnight letter to her.
Writing a goodnight letter can be the perfect opportunity for you to reflect on your time spent together and express your feelings. This is essential to their mental and emotional health.
These heartfelt goodnight letters are written with care and thoughtfulness to show your appreciation and love for your partner.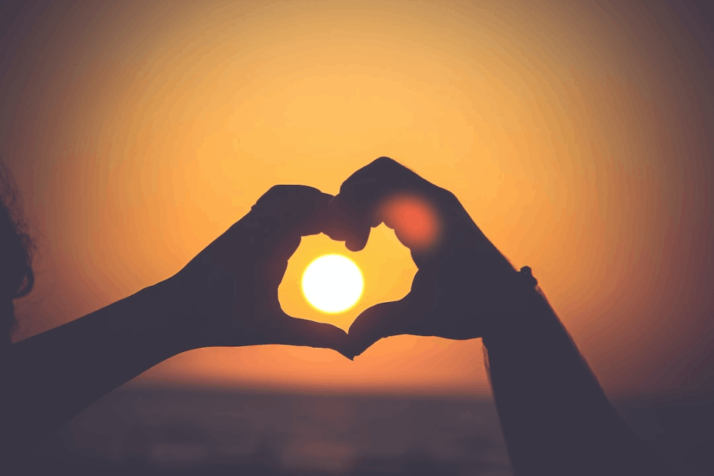 List of Goodnight Letters to Your Sweetheart
We've compiled the most romantic and magical goodnight letters that your partner will enjoy beyond measure!
Hopefully, these uplifting words and messages will make your love smile and feel appreciated before you drift off to sleep. Here's our pick on the best collection of goodnight letters for your sweetheart.
Sweet Goodnight Letters for Her
I hope the night helps you get closer to your goals tomorrow. Enjoy the sweetness of this night, my love.
I have vowed to love you until the end of time, in your present and your absence. You will always remain glued to my heart; good night.
Good night, and have a pleasant dream. Let your heart shine like a star in the darkness. This night, let the moon show you the route to dreamland.
Thank you for bringing such beauty and peace into my life, sweetheart. As you rest this glorious night, may your heart be filled with peace and beauty. Close your eyes right now and open them to a bright morning tomorrow. Good night.
You always have a way of making me happy and smile, and you are the queen of my heart. The angels from above will guard you all through the night. The night shall be blissful for you. Good night my angel.
Romantic Goodnight Letters for Wife
I pray the night to be sweet for you and you wake up tomorrow morning with a beautiful smile on your face. See you in dreamland tonight. Have a beautiful night, my love.
No other woman can take your place in my heart. You have won all my love for you; thank you for always being by my side. I wish you a marvelous night. Good night.
You are the only woman that has all my love and deep affection. My life is incomplete without you. Good night my sweet angel.
The home is empty without you. Loneliness creeps into my heart every night when I lay on our lovely bed to sleep. I miss you so dearly. I hope you will come back soon. Wishing you sweet dreams and a good night, my love.
You have always been my number one fan and supporter. Your love is something I pray for and hope to live with for the rest of my life. Thank you for staying with a goof like me. I love you, darling. Good night.
Cute Goodnight Letters for Lover
Sweetheart, may this night bring you memorable dreams that would be become a reality tomorrow. Take pleasure in God's favor and sleep peacefully like a baby. Good night.
Sweetheart, lay your head peacefully and catch the night's sleep. I pray for a lovely night for you and a wonderful morning to come, smile! Good night.
Good night my sweet love. May you be refreshed for another beautiful day. You will wake up tomorrow feeling great and happy, good night
Dearest love, sleep without fear; the Lord is your guard. See your beautiful face tomorrow, good night.
When you were here, I had so many wonderful moments to share with you. I miss you, my darling, and I wish I could be with you right now. Good night.
Conclusion
Are you still asking yourself, how do I write a good night letter to my love? In this article, you'll find some wonderful goodnight messages that will melt your lover's heart.
No matter what happened during the day, ending it with a sweet goodnight note will be truly appreciated by your love. Let your queen know how much you love and adore her before she is guided on the way to dreamland.
Explore All
Love Letter Generator Articles