There's just something extra romantic about a beautiful night. Everything from the shining stars to the stillness of the night makes it a wonder to behold. If you're feeling extra sweet, you might want to send a goodnight love message to your wife.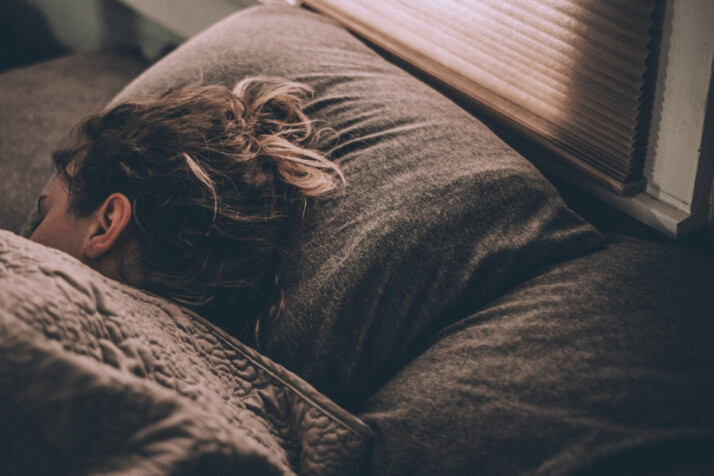 This article explains the importance of goodnight messages and their origin. Let's begin.
The Importance of a Goodnight Love Message
Any gesture that expresses affection and companionship helps nurture relationships. Goodnight messages are a way to mark the end of the day and to express your love and affection toward your wife. They let her know that you're wishing her a restful sleep.
A Brief Background about Goodnight Messages
The beauty of a goodnight message revolves around the notion that we are vulnerable during our sleep. The tradition of wishing someone a good night dates back to the times of ancient civilization. It expresses good wishes for someone leaving or sleeping at night.
It transformed from an expression of wishing for someone's safety to an expression of love and care. In both cases, good night messages are a way to cultivate good relationships.
Relationships don't always need spectacles and big gestures of love. Many times, it's really about the little things. Some forms of love are like wildfire. They burn bright and wild, but they also burn out quickly.
Other forms of love burn like candles. They are gentle flames that last. Both forms illuminate and give off heat. Small things, like goodnight greetings, count among the latter, and they are enough to keep the darkness at bay. In the same manner, small, caring gestures that are consistent and sincere help keep a relationship alive.
Goodnight Love Message to Your Wife Examples
The right words can be challenging to find, especially when you want to tell them to someone you hold dear. Feel free to look at this list for inspiration.
Romantic Goodnight Love Messages for Your Wife
My wife, I love you like roses and rain. It's like walking together down memory lane. I dream of all our happy moments. Sleep tight, my lady love.
Night follows day, and the moon gets brighter. Even the stars change their positions. Everything changes in this world, but not my love for you. It is immutable, enduring, and true. Good night, my love.
I know I'm not with you right now. But I'm still wishing you the sweetest of dreams. Do not sleep restless tonight. Think of us and the future we're building together.
I hope today was as beautiful and lovely as you. Good night, my Darling. I hope you wake up feeling strong and wonderful. I love you to the stars.
Whenever the Sun rises and sets, you make me realize your love is the best. Good night, my beautiful wife.
I hope you sleep well tonight. Wake up in the morning with a smile on your face to start a brand-new day and face a new challenge.
Looking at this silent night with romantic moonlight. With a cool breeze, and glittering stars up in the sky, I can only wish to be by your side. Good night. I love you so much, my love.
Sweet Goodnight Love Messages
Good night, sleep tight. I'll be dreaming of you tonight. See you in my dreams. I love you, Baby. Thank you for being a loving wife to me.
I thank God for creating a rare diamond like you. Your love has brightened my life all these years. You've given me a sense of purpose and hope. I'm lucky I get to spend the rest of my life with you.
Another day is done. It's nice to have someone like you. You bless every day with your presence. May all the angels bless you tonight, my sweetie.
Dear baby, sending you good night messages isn't how I want to express my love to you. I'd rather hold you tight and make up for all this time we spent apart. Good night, my wife.
I would fast-forward all these days just to spend the nights with you. Good night, sweetheart.
The last person that I remember before going to sleep is the one reading this text. I miss you so much, my lovely wife. Have a Good night. Have sweet dreams. Tomorrow is another day full of hope and adventure.
There is nothing more painful than being worlds away from you. I miss you so much, my love. I want to come home and spend time with you and our family. Good night. Keep shining and smiling.
Sleeping beside you is important, but waking up next to you in the morning is what's more important to me. I hope you have a night filled with splendor, peace, and love. Have a wonderful night, Darling.
Being your husband is the greatest feeling I've ever had. You'll always be mine, and I'll always be yours. I love you, my wife!
Heartfelt Goodnight Love Messages
Our marriage is proof beyond doubt that true love exists. You are the undeniable proof that a perfect wife is real. Good night, my dear.
Having the same moon light up our nights makes me feel like we aren't too far apart. I feel like I see these stars through your eyes. I love you, and I miss you. Have a good night.
You are the light of my life and the sweetest dream I've ever had. You are everything to me. I never want to be apart from you. Good night, my love.
Whether it's fate or luck that we met, I don't know. Maybe God has written you for me on the canvas of life. Good night, my dear wife.
The Bottom Line
Sending a goodnight love message to your wife can mean a lot more to her than you know. It's a simple gesture that can have an impact on the long-term viability of your relationship. It's one of the best ways to end a day and show your wife that she matters to you.
Explore All
Love Letter Generator Articles