When it comes to romance, choose your words carefully. You want it to be a heartfelt love message, not strings of words that only show you have no clue.
Expressing your feelings through written communication, be it a note, email, or text message, is a quick and easy way to show affection.
A romantic message can help keep the flame alive even when time and distance separate you. Send some love to those you care about by using a heartfelt love message.
In addition to making you happy, they will make your loved one feel all mushy inside. Take your time writing your message and develop one that is unique. You can also take advantage of the heartfelt messages in this article to jazz things up a bit.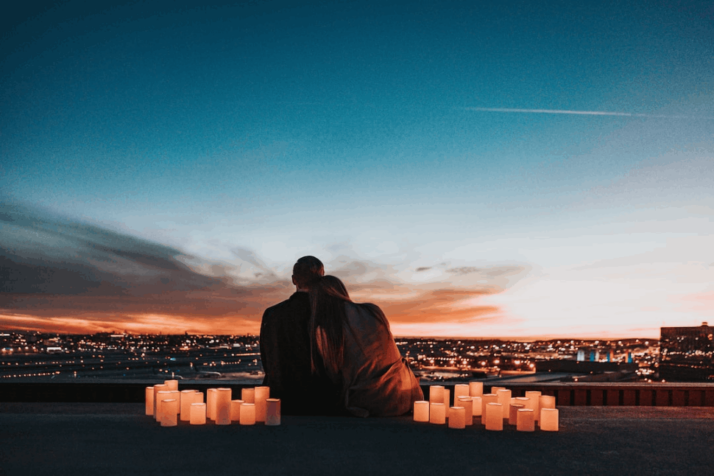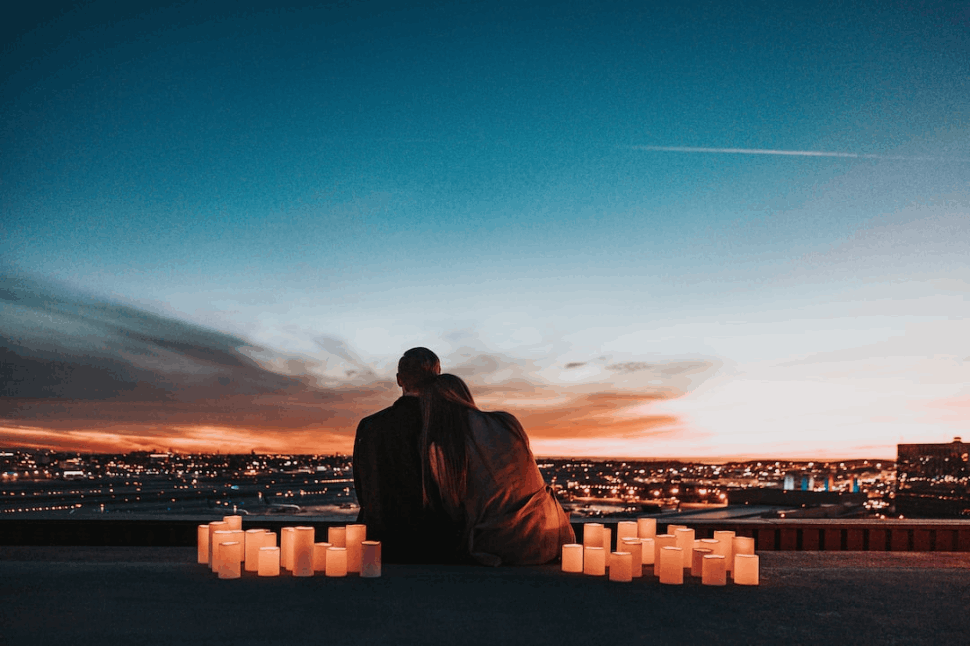 Heart felt Love Message for Your Woman
True love is rare to find like a jewel, but I'm lucky because I found you.
If I'm the reason for your smile, you'll never get a reason to frown.
You keep me under your spell.
You make my soul sing when you walk into a room.
You're the sunshine in my day and the moonlight of my nights.
I would walk through fire for you.
I promise I will protect you from all the negativity of this world. You have to promise to stick around.
No matter where I find myself, your love and beauty surround me.
To see the smile on your face is all I desire. To see your eyes gleam with joy is all I want.
Romantic Short Love Messages for Him
Here are examples of love messages for your spouse to show how much you care. They're short and sweet, with a touch of romance that makes your heart melt.
I get butterflies when you call my name.
Loving is easy when it's with you.
Your love pierced my heart like a sword, and it's for you to heal me now.
You have the keys to my heart.
You excite me more than words can ever express.
I live each day of my life craving you.
Thank you for supporting me today and every day.
I wouldn't feel complete without you.
Deep Mind Blowing Love Messages for Wife
Maybe you want to show her how much you love her in a single sentence that she'll never forget. These short, sweet romantic messages will make her feel special.
Words aren't enough to tell you how wonderful you are. I love you.
I'll never love another person with as much intensity as you.
I was lost and hopeless, but now I have a purpose in life, all because of you.
Thank you for standing with me even after everything seemed to work against me. Now I know what true love means. You're my love.
You're the best thing that has ever happened to me.
Saying "I love you" daily is not enough and is an understatement. You're my soulmate, and I cannot live without you.
You fill all the emptiness in my heart. I'm so thankful to have you in my life.
Everything you do in my life adds to my happiness, subtracts from my sadness, and multiplies my joy!
I deeply fall in love with you every moment I spend time with you. You're so beautiful, gentle, and caring.
Joyful Heart felt Love Message
Joyful messages are the sweet kind of love messages that will surely make her smile and laugh with you. Use these messages to make her feel special and loved.
We were meant for each other.
I love the way our hands fit perfectly in each other.
There are only two times that I want to be with you: Now and Forever!
I'll hold your hand if you let me, and I'll kiss you if you let me.
I can never be wrong, because loving you feels so right!
Roses are red, violets are blue, you are for me, and I am for you.
I want to be the reason for your smile.
You've changed my life for the better. I'm inspired to be different when I'm with you.
I'm so glad you continued to choose me. Every day.
Cute Love Messages for Couple
Couple goals are not hard to accomplish with a romantic advance of a bit of preparation. Sharing a heart felt love messagecan leave your partner with unforgettable memories of your love.
I keep falling in love with you over and over again.
I feel sorry for people who never experience a love like ours.
My heart belongs to you; it doesn't want anything but you.
I cherish you above anything else in my life.
I can't believe how perfectly we were made for each other.
All my dreams came true the day I met you.
You're my answered prayer, my fulfilled wish, my realized dream.
Sweet Love Messages for Girlfriend
Your girlfriend is the best woman on earth. You know it, but, does she? Here are some flattering words to tell her exactly how you feel about her.
My favorite hobby is looking into your eyes.
Your laugh is my second favorite sound. Hearing you say "I love you" is my first.
Loving you is so exciting and full of optimism.
You have my heart. Keep it safe.
Your smile is the reward I want to get every day. It's the only thing that keeps me breathing.
My love for you is a never-ending stream.
Everything about you makes me light up inside.
What on earth did I think about all the time before you?
I wake up daily with a smile because you're always on my mind.
Sweet Love Messages for Boyfriend
Love messages to your boyfriend should be subtle, unique, and signal pleasant emotions without overpowering your affections. Here are some love messages to send your boyfriend from the comfort of your device.
I'm capable of anything when you're by my side.
I can't hear the word love without thinking of you.
I don't want the world, and I don't want the skies, I don't want the moon, I just want you.
Words begin with ABC, numbers start with 123, and love begins with you and me.
How did you become the truly unique person that you are?
I will never go hungry with you because you make me feel so full.
Your love makes me feel like I'm on top of the world.
Life has seemed so full ever since I met you.
Conclusion
Sending a heartfelt love message to your partner can make their day, no matter the difficulties. It makes you feel closer, more in sync and reaffirms that you are in this for the long haul.
Our love messages come from the heart, and the person receiving them will feel that. It's a great way to put a smile on their face and leave them feeling special.
Explore All
Love Letter Generator Articles