Do you wonder how you can make your woman feel loved? One of the easiest ways to do so is to send love messages that convey your true feelings for her. A heart-touching love message for her will ignite the love in her heart and keep you etched in her memory.
This article lists some sweet love messages you could send to make your lover smile and keep her love for you burning.
Love Messages for Her
If you've spent quite some time brainstorming what to send to your lover, below are some great love messages you can choose from.
I cherish the moments we've spent together. Whenever I am alone, I think of you; I'll love to spend forever with you.
Since you became a part of my life, I have no reason to cry and my laughter has become the loudest. You make my life more beautiful than I thought it would ever be.
I can't spend a single day without you, my princess. Your presence does something to my mood and can instantly turn my sadness into joy.
I thought love was a myth, just another make-believe fairy tale. With you by my side, I can now say that I have never experienced something so beautiful, something so true.
If you can see yourself through my eyes, I promise you that you will never have to look in the mirror again. All that the mirror reflects, my heart reflects even much better.
You are my favorite movie, and every day I'm awake, I want to watch you repeatedly.
You are my favorite view; my eyes will always single you out from a crowd.
Being your friend and lover is one of the best things that has happened to me. I can't wait for the time when you will be mine.
Heart-Touching Love Message For Her.
You have the most beautiful smile I have ever seen. I say this because my heart misses a beat whenever you smile at me.
I never want to spend my life without you. When I think of the future, I consciously include you in every scene I picture.
You are everywhere in my mind; you are the thoughts I can't so easily discard, and guess what? I love that you are right there.
You are the most beautiful in a world with so many women.
You light up my life, and I dare to compare you with the sun, brightening the day.
When I hold you in my arms, I never want to let go because I'm scared that if I do, I might lose you.
You are the reason I wake up every day to face the world. You're the reason I want to be the best version of myself.
I am fortunate to love you; I am lucky to be loved by you, and right now, my darling, it is all that matters.
When they say nobody is perfect, I am tempted to ask if they have met my princess.
I'm so glad I found you; you, my dear, are the piece that completes my puzzle.
Without your love, my life is nothing but a sunless garden, a sour grape, and just gray.
I will hold unto you, fight for you, and stay with you. I will never leave because your love is a magnet that continually draws me to you.
Heart-Touching Love Messages for Your Woman
I want to be the reason why you smile warmly. I want to be why your smile is the brightest in a room.
You are like a dream, yet, you are my reality. I love you deeply.
The warmth of your love embraces me, and when people say, 'It's cold out here,' I raise a brow.
I feel close to you even when you are distant because you are always on my mind and live in my heart.
Your beauty is undefined because it does make one speechless.
I stay awake all night thinking of you because how important is sleep if it doesn't give me such butterflies as you?
Life without you is like the velvety sky without the stars, and I never want that.
I may be unsure of many things, but one thing I am sure of is my love for you. It makes me want to conquer the world. Your heart will always have my attention because it's pure and true.
You and I are like bread and butter. We are just the perfect match for each other.
I bless the day that I met you. I wonder what life would be like if I had never stumbled on you.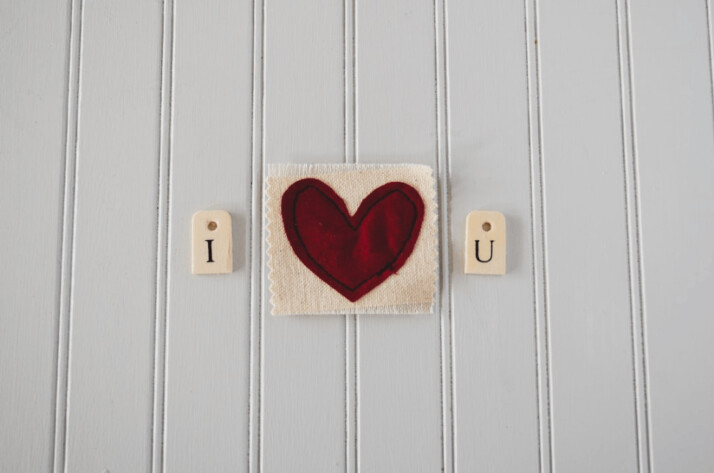 Final Thoughts
Love messages are a token of love that will never go out of style. Sending a heart-touching love message is a romantic gesture, and it will surely put a smile on the face of your beloved.
Sometimes, writing a beautiful message for your wife or girlfriend may be challenging. We have put together this guide to solve that problem for you. You can use any of the love messages we have written to keep your love alive!
Explore All
Love Letter Generator Articles