You know your loved one well enough to go beyond surface-level compliments when writing your love message. Focus on the things that truly matter to them.
The most romantic love notes convey the recipient's true feelings. These 1000 love messages for him can help you express your affection. Here is our awesome collection!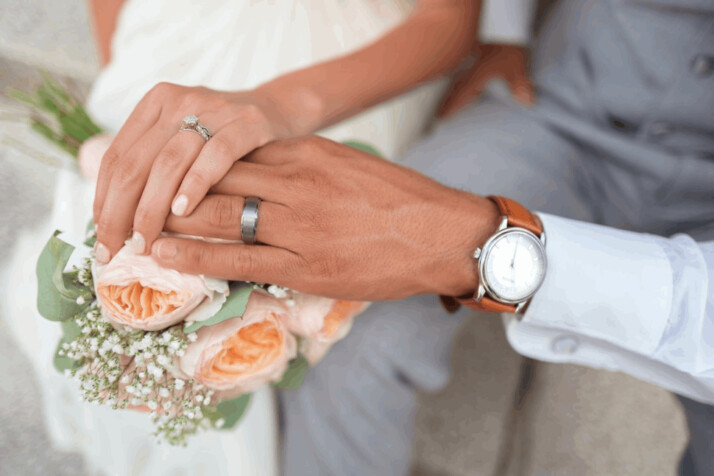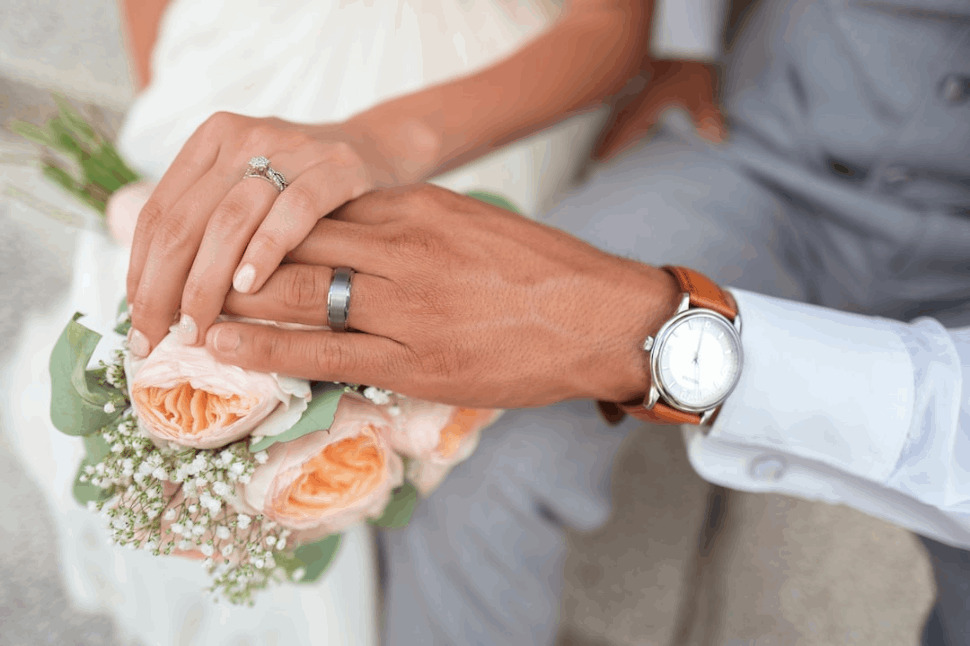 Sweet Love Messages for Your Man
Avoid clichés, as we all have heard them! Instead, find a unique way to show your feelings for your man. These messages will make him smile, reassure, and want you.
I wish every day you could see yourself the way I see you. Because I see you as absolutely perfect.
I never want to let you go when I put my arms around you.
I love your honesty, your passion, your resilience, your courage, your partnership, and your smile.
As we grow separately, we also grow together, and it's truly a privilege.
You're my soulmate, best friend, partner, and confidante. Thank you for that.
I want to be your favorite hello and your hardest goodbye.
Your smile takes my breath away. It took my breath away on the day we met, on our wedding day, today, and every day in between.
Simple Love Messages for Your Boyfriend
Make your relationship a little warmer with these love messages for your man. Feel free to add your inside joke for him.
You make my heart soar, my mind race, and my lips form a perfect smile.
There are a million ways to say how much I love you that I genuinely don't know where to start.
I didn't know what marrying your best friend meant until I met you.
You're my first thought every morning and my last thought before I go to sleep.
You inspire a love in me that I never knew was possible.
I can't wait to come home to you tonight.
I love you more than pizza. And I love pizza.
I am lucky to have you by my side today, tomorrow, and forever.
Thoughtful & Warm Love Letters for Him
These sample letters are warm, endearing, and full of meaning. They are from the heart and are meant to remind him that he's the one who stole your heart.
Sample 1: Love Message for him
Thank you for being there for me when I'm good and bad. I'll always do the same for you. (Think about times when you have helped or pushed each other to be better.)
There are a million ways to talk about how much we love each other, but let's start with "everlasting." (Then use a few more words to describe your love and say why both fit.)
I'll look after you, and you'll look after me. (Talk about your relationship and how you value being there for each other equally.)
I want to study your eyes, how your face curves, and how your lips pout for as long as I can. (Tell him what other questions you have.)
I would say that you are my dream come true, but that would be too little. (Tell me why he's better than a "dream come true" or a "prince charming.")
Sample 2: Love Message for him
I love you for who you are, what you've been, and what you're becoming. (Then add a sentence about him in the past, the present, and the future.)
I get lost in your eyes, and your touch makes me feel safe. (Then tell him how he makes you feel in each sense.)
You're handsome when you wake up, before you brush your hair, at work. Handsome when you're dressed up, and when you're just sitting on the couch in your sweatpants. (Give some examples of how he stuns you.)
You touch me in every way. (Tell him about a few ways he has improved your life.)
P.S. I hope today makes you feel special.
Simple Romantic Quotes for a Man
Quotes are truly soul-linking. They have the power to change the way you feel about yourself and the ones you love.
Don't wait any longer. Get some meaningful quotes, or better yet- steal this list to compile your list of love quotes.
"In all the world, there is no heart for me like yours." – Maya Angelou
"Love is like the wind, you can't see it, but you can feel it." – Nicholas Sparks
"You are my today and all of my tomorrows." – Leo Christopher
"When we are in love, we open to all that life has to offer with passion, excitement, and acceptance." – John Lennon
"Love makes you want to be better. But maybe love, real love, also gives you permission to just be the [person] you are." – Gillian Flynn
"Love planted a rose, and the world turned sweet." – Katharine Lee Bates
"If I had a flower for every time I thought of you, I could walk through my garden forever." – Alfred Tennyson
"People say they find love as if it were an object hidden by a rock. But love takes many forms, and it is never the same for any man and woman." – Mitch Albom
"You're the greatest risk I've ever taken. And the greatest reward." – Sylvia Day.
Special Love Quotes for a Couple in Love
It is a lot easier to understand love if you have experienced it. If you have experienced it, you know its power in your life.
These notable love quotes will help you find the inspiration you need to express your heart to that special someone in your life. Enjoy!
"True love stories never have endings." – Richard Bach
"All, everything that I understand, I only understand because I love." – Leo Tolstoy
"To love another person is to see the face of God." – Victor Hugo
"Lovers are patient and know that the moon needs time to become full." – Rumi
"You pierce my soul. I am half agony, half hope… I have loved none but you." – Jane Austen
"I have died every day waiting for you; darling, don't be afraid, I have loved you for a thousand years. I'll love you for a thousand more." – Christina Perri​​​​​​
"I love you the more in that I believe you had liked me for my own sake and for nothing else." – John Keats
"You should be kissed and often, and by someone who knows how." – Margaret Mitchell
"Love makes your soul crawl out from its hiding place." – Zora Neale Hurston
Interesting Love Quotes for Love Letters for Him
Sometimes, the most simple and genuine things come the most expressively. So, naturally, it just makes sense to give your man a love quote to speak from your heart. Here are some to spice up your love life.
"We loved with a love that was more than love." – Edgar Allen Poe
"You know you're in love when you can't fall asleep because reality is finally better than your dreams." – Dr. Suess
"For the two of us, home isn't a place. It is a person, and we are finally home." – Stephanie Perkins
"Love is a promise, love is a souvenir, once given never forgotten, never let it disappear." – John Lennon
"I love you, not only for what you are but for what I am when I am with you." – Roy Croft
"Whatever our souls are made of, his and mine are the same." – Emily Bronte
"I love you without knowing how, or when, or from where. I love you simply, without problems or pride." – Pablo Neruda.
Conclusion
A 1000 love message for him is never too much. A heart-touching romantic love message for him will make him feel appreciated and loved. Spur your creativity!
With a love letter, you want to express your emotions. So, don't forget to include your taste and style in your letter for a touching result.
Explore All
Love Letter Generator Articles