Hot messages for your love should be written with passion and energy. One of the tiny things that keep relationships alive and help them bloom is making your love known to that special someone.
A love letter is one of the most effective, personal ways to make your affection known to your special someone. A variety of emotional tones can be used in love letters, ranging from romantic and sweet to humorous and cute.
Words matter. The payoff for sending the ideal romantic message and letting someone know how much you care is well worth the effort.
In this article, we will see different ways you can express your love and devotion in a love letter.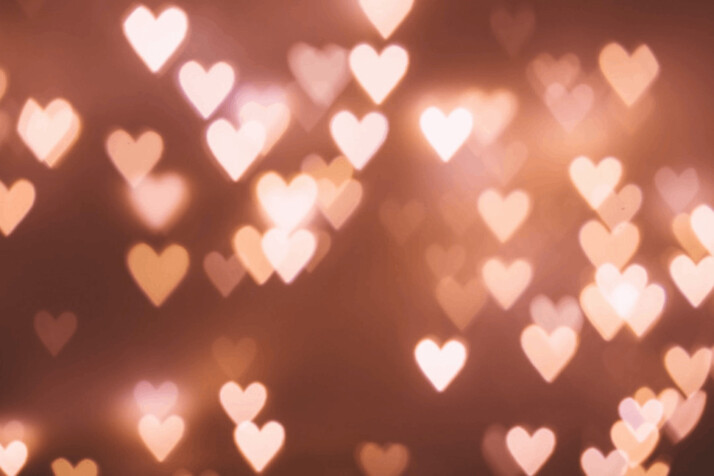 Adorable Romantic Messages for Your Man
The fact that men aren't always the most talkative or demonstrative of their emotions doesn't imply they don't care about your thoughts.
Few well-chosen phrases can boost a man's ego. Look at these heartfelt love notes for him to help you tell him how much he means to you.
You have no idea how much my heart races when I see you.
I love when I catch you looking at me.
You're weird…but I like it!
Your voice is my favorite sound.
So far, every moment we've spent together has been excellent. But I promise you that the best is yet to come.
If only you knew how much those little moments with you matter to me.
Since I met you, I have cried a little less, laughed a little harder, and smiled all the more. Because I have you, my life is a better place.
Every day with you is a beautiful addition to my life's journey.
Sweet Cute Romantic Messages for Your Woman
Show your wife or girlfriend how much you care by sending her a sweet cute romantic message. However, the best romantic sayings are more than just a collection of clichés; they are an actual demonstration of feelings. These sweet love messages for her will make her happy.
If I could give you one thing in life, I'd give you the ability to see yourself through my eyes. Only then would you realize how special you are to me.
If you were a movie, I'd watch you repeatedly.
In a sea of people, my eyes always search for you.
You're my paradise, and I'd happily get stranded on you for a lifetime.
You prove me wrong when I think that it is impossible to love you any more than I already do.
What on earth did I think about all the time before you?
If loving you was a job, I'd be the most deserving, dedicated, and qualified candidate. I'd even be willing to work for free!
Your smile is the cutest thing I've ever seen in my life.
Hot Messages for Your Love
Want to let your partner know he's the first thing on your mind when you get up? Have you ever wished you could give your hubby a little boost to get him through the day?
Fortunately, modern tools have made this not only feasible but also simple. You may make your boyfriend feel special at any time or location by sending him a sweet text message.
These sweet text messages will help you make him happy, whether you express your feelings verbally or through emoticons.
Cuddling with you would be perfect right now
If nothing lasts forever, can I be your nothing?
You make my heart melt!
I couldn't ignore you even if I wanted to.
Thank you for always making me feel like the most beautiful woman in the world
Next time I hug you, I probably won't let go for a long time.
I can't decide if the best part of my day is waking up next to you or going to sleep with you. Hurry home so I can compare the two again.
Everyone has their motivation to get up in the morning and face the day. You are mine.
Short Wild Love Quotes for a Special Person
Expressing your affection should be brief and straightforward. It is possible to convey profound meaning with just a few carefully chosen words.
The following collection of popular love quotes was compiled from the works of some of the most eloquent writers and speakers in history. Read on!
"You can't blame gravity for falling in love." – Albert Einstein
"Love is friendship that has caught fire. […] It settles for less than perfection and makes allowances for human weaknesses." – Ann Landers
"Let us always meet each other with smile, for the smile is the beginning of love." – Mother Teresa
"Keep love in your heart. A life without it is like a sunless garden when the flowers are dead." – Oscar Wilde
"Where there is love, there is life." – Mahatma Gandhi
"If you wish to be loved, love." – Seneca
"A flower cannot blossom without sunshine, and man cannot live without love." – Max Müller
"Love is the flower you've got to let grow." – John Lennon
"To love and be loved is to feel the sun from both sides." – David Viscott
"Love is when the other person's happiness is more important than your own." – H. Jackson Brown, Jr.
Philosophical Love Quotes for Couples
Sincere expressions of affection need not resort to schmaltzy clichés. Sweet love letters can be a great way to brighten someone's day and leave a lasting impression.
You may find it all in these adorable love phrases. Feel free to choose and share.
"Love is like the wind, you can't see it, but you can feel it." – Nicholas Sparks
"The best thing to hold onto in life is each other." – Audrey Hepburn
"Stolen kisses are always sweetest."–Leigh Hunt
"I would rather spend one lifetime with you, then face all the ages of this world alone." – J.R.R. Tolkien
"You know you're in love when you can't fall asleep because reality is finally better than your dreams." – Dr. Seuss
"If I know what love is, it is because of you." – Hermann Hesse
"Love is the magician that pulls man out of his own hat." – Ben Hecht
"To be your friend was all I ever wanted; to be your lover was all I ever dreamed." – Valerie Lombardo
"A man is already halfway in love with any woman who listens to him." – Brendan Francis
"You have bewitched me, body and soul, and I love, I love, I love you." – Mr. Darcy, "Pride and Prejudice"
Conclusion
Hot messages for your lovehelp build your relationship and enhance its strength. Love is a powerful emotion. There is no such thing as perfect love. And, sometimes, love is hard. But it is worth it.
Explore All
Love Letter Generator Articles