Love can be a tricky thing to express. In fact, whenever we face emotionally charged scenarios, it can be difficult to say what we mean. Love letters are a great way to negate the pressure of a serious conversation.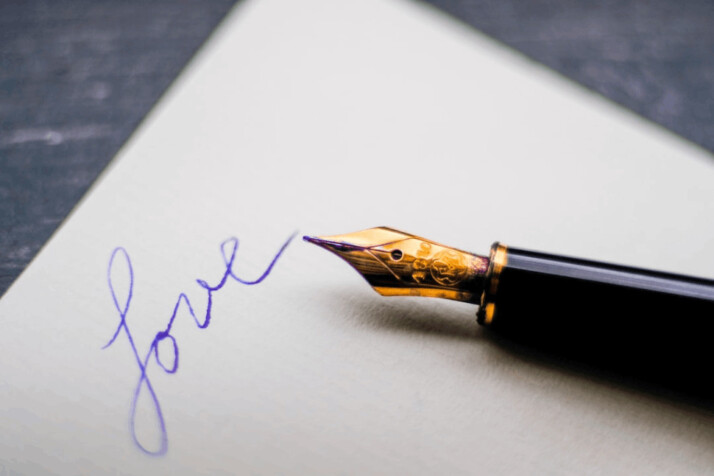 If you need help expressing your deepest feelings, you might want to try a different approach. This article will show you how to write a good love letter.
What Is a Love Letter?
A love letter is an expression of romance. It's a way to convey your deep feelings for a special person. Love letters are personal. They hold their own magic because they are rare, especially in this age when technology gives us alternatives that are more convenient and efficient. Even so, love letters still have a place in romance. They are much more special because they are a rare form of communication.
Love notes not only convey a message, but they can also become tokens. They are simple reminders to recipients of the effort you took to write and deliver them. There are many ways you can write a love letter. You can draft your own letter, use existing letters as inspiration or ask a writer to write one for you.
Though, the person your letter is meant for will appreciate it more if you took the time to write it yourself. This is because you're more likely to write a more heartfelt message. Moreover, you can use your relationship and experiences with the recipient as the basis for your love letter.
These unique experiences can help you come up with an effective letter that speaks to your reader.
Why Are Love Letters Important?
Love letters are important because they are a simple way to express your love. Many people are afraid to speak their minds. Letters provide them with a medium that allows them to express their thoughts without too much pressure.
Love letters allow you to rethink and revise your message to best fit your thoughts. It's not uncommon for people to think one thing and say something entirely different. A love letter gives you the opportunity to temper your emotions and organize your thoughts. This gives you the chance to deliver the best possible message.
They take away the pressure and anxiety typically experienced in a personal conversation. People are much less likely to make a fool of themselves on paper compared to a personal conversation.
Love letters are a great way to keep passions flowing and cement your relationship. The next time you feel the butterflies, or that surge of excitement, it may be time to get it on paper.
How to Write a Good Love Letter
With so many thoughts and emotions running amok, it can be challenging to craft a good love letter that expresses your feelings accurately. Whether you're a Casanova or you're someone new to love, you'll want to read this section. Let's start with the basic parts of a love letter.
Greeting
A greeting is the first thing your reader sees in your letter. Make sure you greet them by name so they know that the letter is meant for them. It gives the letter a personal feel. Remember that you're writing a love letter. Therefore, stale greetings such as "Dear [name of recipient]" just won't cut it.
You can also use "Dear [pet name]."
Here are some examples:
To my darling
To my one true love
Dear Buttercup
Dearest Sabrina
First Paragraph
Your first paragraph sets the context for your letter. Your first paragraph should state the reason behind your letter. You could start with something like:
"I want to express the deep feelings I have for you."
"It's our first Wedding Anniversary today."
We've been together for a month, and I thought I'd X."
Heart of the Letter
The heart of your letter is the section where you express your emotions. There aren't rules for writing this section. The key is to be genuine and sincere. Be who you are and reflect this in your writing.
If you're a sentimental person, reflect that in writing. If you're someone funny, don't be afraid to inject humor into your letter. Your uniqueness will form your writing style. Readers can usually tell if you've written the letter yourself.
Closing Paragraph
End your letter with a well-written closing expressing your excitement for the future. It should include some of your long-term plans or express your excitement for what's to come. The best way to end a love letter is with a positive, hopeful note. This is especially effective for long-term relationships.
To Summarize
Love letters are a simple expression of love, and they are ideal because they give writers the opportunity to organize their message. A love letter doesn't have to be a complicated affair. Follow this simple format and write with purpose. Most importantly, write from the heart.
Now that you know how to write a good love letter, you have the means to express exactly how you feel. You may even want to consider further honing your writing skills to expand the content you can write.
Explore All
Love Letter Generator Articles