A personalized love letter in this day and age will feel like a precious gift to your special one. The whole world is busy buying flowers and chocolate on Valentine's Day for their lover.
Why not try something different and write a love letter to delight your significant other? In this article, you will learn how to write a valentine's letter to perfectly express your love and emotions to your partner.
Why Write a Valentine's Day Letter to Your Partner?
It's a way to convey a little of your personality to the person you love. It is a good way to get in touch with them, especially on Valentine's Day. In a hectic and fleeting world where people don't have enough time, writing a loving letter can be a way to express yourself.
Successful communication is always a priority. From simple good morning text messages to crushingly romantic Valentine's Day letters, these simple acts truly drive our emotions and convey our message.
Through Valentine's Day notes, you can make your partner feel loved, valued, and appreciated.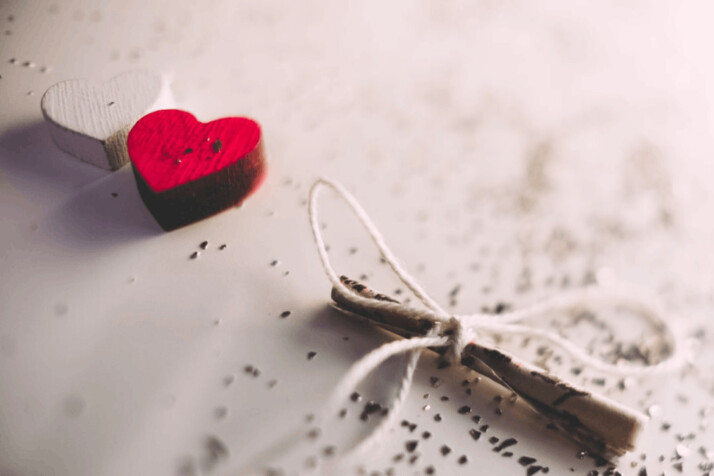 How to Write a Valentine's Letter to Your Love?
Although writing love letters is a lost art in the digital era, they have been around for thousands of years for a purpose. The level of time, care, and consideration that goes into writing a love letter make it incredibly meaningful to the recipient.
Even if you have never written a letter before, don't worry about finding the perfect words. Just let your emotions flow through words. Here are some tips for structuring a beautiful Valentine's Day love letter:
State the Reason for Writing the Letter
Establish the tone of your letter by stating the reason you're writing the letter. Of course, it's for Valentine's Day but make sure to specify something specific as what made you write this letter.
You could write something as simple as "I was thinking of you." You could also go for more profound words like "I am truly grateful to have you in my life."
Mention What You Love About Your Partner
Your letter should be centered around your partner. Especially at times like Valentine's Day, you want to say something special to let your partner know how much you love and appreciate her.
Everyone would like to know from their loved one's perspective what makes them unique or attractive. You should mention the little details you love about her, like her voice, her laugh, or the way she comforts you.
Talk About Your Favorite Moments Together
Reminisce some of your favorite moments and memories together. These could be key occasions in your relationship, such as your first date or the day you got engaged. It could also be the little things you adore but seldom acknowledge, like how she smiles or yawns when she wakes up. Or the crazy inside jokes you two only tell each other.
Mention How Your Partner Impacts Your Life
You should show your loved one how grateful you are for their love and support. Tell them how they have helped you grow and become a better version of yourself.
You wouldn't be the same without them, and your life would have been much harder if they had not been there. Let them know that they affect you every day, no matter how small a thing it may be.
End Your Letter on a Sweet Note
Make sure to personalize the letter for your love and end it on a sweet note. You could write a simple sign-off like "All my love forever." Or you could also go for a more dedicated declaration of love like "I am fortunate to have found a soulmate like you. I can't wait to spend the rest of my life with you."
Conclusion
The ultimate Valentine's Day present for your significant other is not buying roses or candy but writing them a love letter! Your lover will treasure a sweet love note from you for years to come. This article provides some tips on how to write a valentine's letterthat will make her heart melt.
Explore All
Love Letter Generator Articles