Nothing shouts romance and sincerity like a handwritten I love u letter. They're the perfect gift for special occasions like Valentine's or Anniversaries.
You can even use them to confess your love to someone. So if you're planning to give someone a love letter today, you've come to the right place.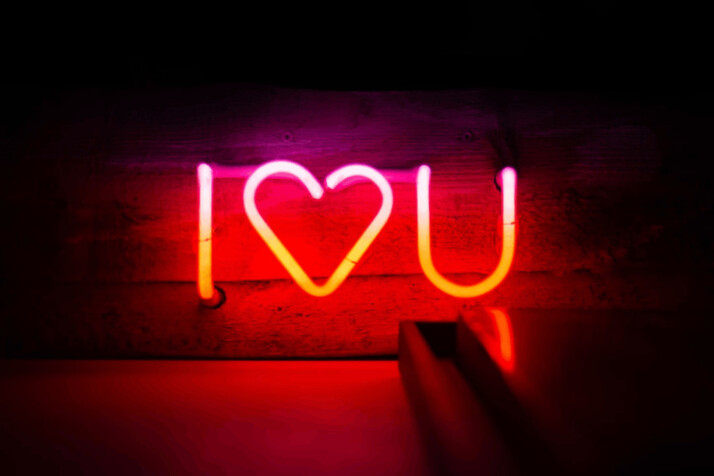 We know that articulating how you feel about someone is hard. That's why we've gathered some great messages you can use, along with tips to help you get started.
Love letters are a timeless expression of love. They're thoughtful, romantic, and very personal. So make sure to take the time to think about what you really want to say and get inspiration from this article.
What to Include in Your Love Letter
Love letters aren't that complicated to make. You just need to find the right words to say. It helps to follow a format for writing your letter, so you won't feel overwhelmed.
A love letter usually follows the same format as other types of letters. The only difference is that they don't need to be too formal. Here's a quick look at what to include:
Opening
Set the tone of your letter with a sweet greeting for your love. Stick to casual and sweet salutations like:
My Sweetest Love
To My Most Beautiful Wife
Dearest Love
My Precious Darling
Message Body
The body of the message is where it gets tough. You want to choose the right words to express how you feel sincerely. Here are some things you can write about:
What you like about them
How much they mean to you
Precious memories you both share
Remember, don't write an unnecessarily long essay. It's best to keep your love letter to one page. The more you say, the more insincere you might come off as.
As they say, less can be more. A short and well-thought-out message can have more impact than an essay-length message with little substance.
Closing
End your I love u letter with a short message about what you're looking forward to with them. You can include this in your last paragraph. To tie the ribbon on your letter, you can use closings such as:
Forever yours
All my love
Always and forever
Don't forget to sign it! This adds a more personal touch to your letter.
I Love U Letter Examples.
You want your love letter to mirror your emotions. It has to convey how you feel in the sincerest way possible. And that can be challenging to do. To help get some writing inspiration, check out these I love u letter examples.
To Your Girlfriend
My Sweetest Love,
There are no words that can truly express my love for you. But let me try anyway. I didn't think I could find someone as special as you. You are my dream come true, my sweetest love, and the strongest woman I know.
Thank you for loving me unconditionally. I don't think I'll ever get tired of loving you. Your hugs comfort me, your kisses make me weak, and your arms are my home.
I don't know what the future holds for us; I only know that I'm happy that I get to spend life with you. I love you far more than words!
Forever yours,
[Signature]
For Your Soulmate
To My Soulmate,
I honestly didn't think I'd ever find true love. But then I met you, and it was everything I could have ever hoped for. You were made just for me. And I was made just for you.
It's funny how much we have in common. We love the same movies, we love food immensely, and we laugh a lot! It takes me by surprise when I think about you. I never dreamed of being in a relationship – let alone a relationship like this. I love you more than you'll ever know.
Your Other Half,
[Signature]
For Valentine's Day
Dearest Love,
It's Valentine's Day, and love is in the air. I can't tell you how happy I am to spend this day with you. You have taught me what love really means. I don't know how I was able to live all this time without you.
Thank you for being the most loving and supportive person in my life. You have the most beautiful smile and the kindest heart. I love you today and every day.
All my love,
[Signature]
A Letter Promising to Love You Forever
To my one and only love,
The day I first saw you, I knew you were the one for me. There was just something about the way your eyes sparkled. You wore the most amazing smile, and your laugh was so cute. I fell in love with you then and there.
It's been three years, and I still feel the exact same way. I feel so lucky to have found you, and I don't ever want to spend another day without you. I promise to love you forever. As long as my heart continues to beat, it will beat only for you.
Always and forever,
[Signature]
Deep and Romantic Love Letter
You make my soul sing. Every fiber in my bones is swayed by your touch. Just being in your presence is my best freedom, and it's where I feel alive. You've been my hero even when fear fills my soul. You give me strength as our soul collides.
I can't even imagine how fortunate I am to have found a man that is full of strength and magic. I'm so thankful for you. You make my heart sing like the melody from the sun.
Forever yours,
[Signature]
Conclusion
It doesn't matter if it's for Valentine's, an Anniversary, or just a random day, and I love u letter can brighten your love's day.
There are endless ways to say I love you. And hopefully, you've gotten some inspiration from the messages we've rounded up in this article. Good luck with your letter!
Explore All
Love Letter Generator Articles