Each kiss is a literary letter in your life. Saying you love your man or woman is far easier and more effective with a kiss. You should show your loved one how you feel with a kiss.
Every new love kiss, morning peck, and passionate kiss after time apart are love messages.
We agree with the touch of lips that we belong to each other. And that is why authors, poets, and lovers have left us a lovely collection of kiss-related phrases.
Go through the article and recall all the firsts in your life! Our collection of kiss messages has everything from short, and sweet to long, deep, and philosophical notes, so be sure to browse them all.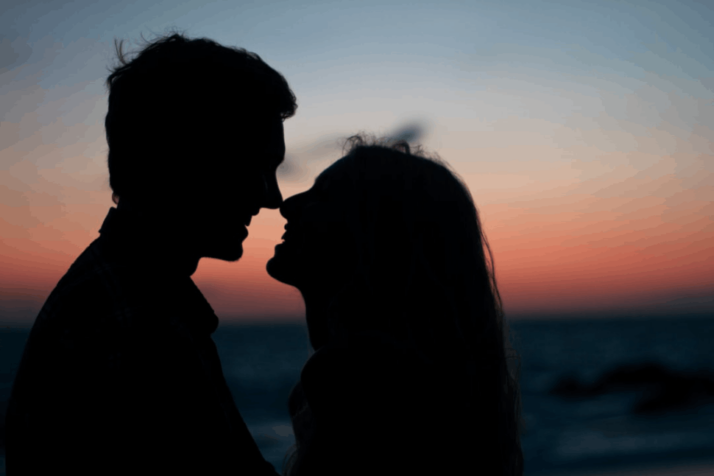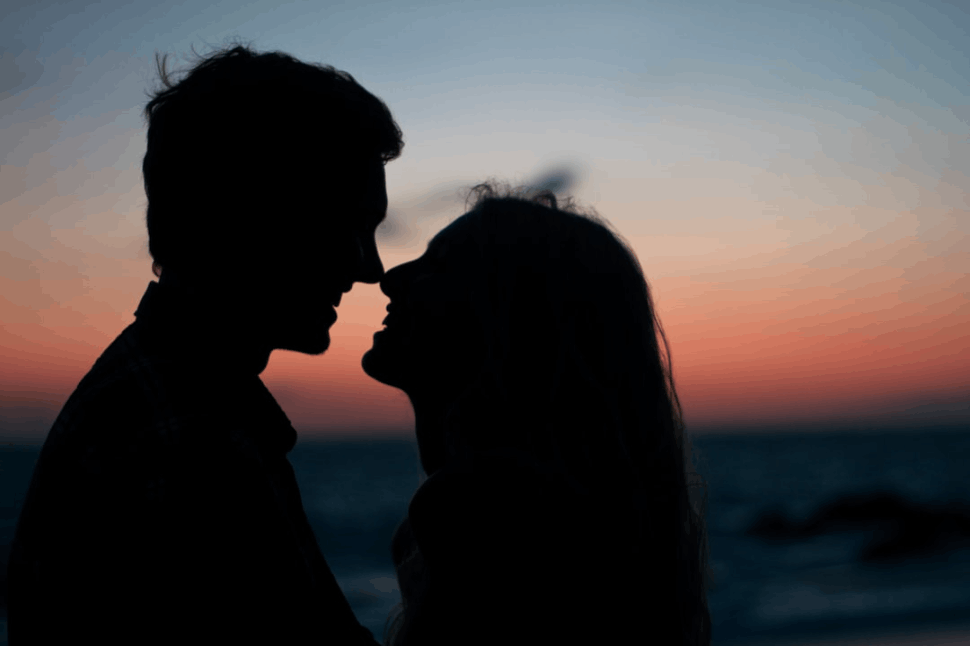 Kiss Love Message and Quotes for a Special Person
These quotes on kisses will help you send some romance to your loved one. May this kiss love message make your day!
"Kiss me, and you will see how important I am." ― Sylvia Plath
"I'm oxygen and he's dying to breathe." ― Tahereh Mafi
"The sunlight claps the earth, and the moonbeams kiss the sea: what are all these kissings worth, if thou kiss not me?" ― Percy Bysshe Shelley
"Make me immortal with a kiss." ― Christopher Marlowe
"A kiss is a secret which takes the lips for the ear." ― Edmond Rostand
"It's the kind of kiss that inspires stars to climb into the sky and light up the world." ― Tahereh Mafi
"I didn't want to kiss you goodbye — that was the trouble — I wanted to kiss you good night — and there's a lot of difference." ― Ernest Hemingway
"A kiss is a lovely trick designed by nature to stop speech when words become superfluous." ― Ingrid Bergman
Sweet Kiss Messages for a Couple in Love
A couple in love find themselves surrounded by all kinds of emotions. Love notes, poetry, and messages are the only tools we need to express these feelings, moments, and thoughts through the ages.
"Close your eyes and I'll kiss you, Tomorrow I'll miss you." ― Paul McCartney
"Because there's nothing more beautiful than the way the ocean refuses to stop kissing the shoreline, no matter how many times it's sent away." ― Sarah Kay
"It's a smile, it's a kiss, it's a sip of wine … it's summertime!" ― Kenny Chesney
"A kiss on the beach when there is a full moon is the closest thing to heaven." ― H. Jackson Brown Jr.
"Our only kiss was like an accident- a beautiful gasoline rainbow." ― Alice Sebold
"May I kiss you then? On this miserable paper? I might as well open the window and kiss the night air."― Franz Kafka
"A kiss may ruin a human life" ― Oscar Wilde
"Then she was kissing him as she had never kissed him before. And it was blissful oblivion, better than firewhisky. She was the only real thing in the world." ― J.K. Rowling
Deep Kiss Quotes to Add Sparkle to Your Relationship
Love is a fantastic emotion. It can transform, motivate and empower you. For a special person, here are a few samples of kiss messages that show how much you adore them.
"Teasing's part of the fun that comes before kissing" ― Lois Lowry
"Now a soft kiss – Aye, by that kiss, I vow an endless bliss." ― John Keats
"You should be kissed and by someone who knows how." ― Margaret Mitchell,
"Then he kissed her. At his lips' touch she blossomed for him like a flower and the incarnation was complete." ― F. Scott Fitzgerald
"The first kiss can be as terrifying as the last." ― Daina Chaviano
"I'm going to kiss you now, and I don't know if I'll ever stop." ― Jamie McGuire
"I was born when you kissed me. I died when you left me. I lived a few weeks while you loved me." ― Dorothy B. Hughes
Long Philosophical Kiss Writings to Muse On
There are many ways to show your special person love and affection. Through these kiss messages, you can send your loved one a taste of your love for them.
The kiss itself is immortal. It travels from lip to lip, century to century, from age to age. Men and women garner these kisses, offer them to others and then die in turn." ― Guy de Maupassant
"It wasn't that long, and it certainly wasn't the kind of kiss you see in movies these days. But, it was wonderful in its way. All I can remember about the moment is that when our lips touched, I knew the memory would last forever."― Nicholas Sparks, A Walk to Remember
"Then he kissed her. Betsy didn't believe in letting boys kiss you. She thought it was silly to be letting first this boy and then that one kiss you when it didn't mean a thing. But it was wonderful when Joe Willard kissed her. And it did mean a thing." ― Maud Hart Lovelace
"' Promise to kiss me on my brow when I am dead. –I shall feel it.' She dropped her head again on Marius' knees, and her eyelids closed. He thought the poor soul had departed. Eponine remained motionless.
"The human race tends to remember the abuses rather than the endearments. What's left of kisses? Wounds, however, leave scars."― Bertolt Brecht
"They were kissing. Put like that, and you could be forgiven for presuming that this was a normal kiss. All lips and skin and possibly even a little tongue. You'd miss how he smiled, how his eyes glowed. After the kiss, he stood like a guy who had just mastered the art of standing. ― Neil Gaiman, Anansi Boys
Final Thoughts
Whether you want to send a cheesy kissing tweet or a beautiful kiss love message, we have it all. Choose a spicy message and send to your beloved.
Explore All
Love Letter Generator Articles