Every woman's heart will melt in a moment when they are told how much she is loved by her one true love. If you are looking for a long love message to melt her heart, you have come to the right place!
Nothing is more beautiful than two beautiful, deeply in love with one another. It's the best feeling in the world when you find someone who makes your heart skip a beat.
If you're fortunate enough to have a special person in your life, let them know how much you love and value them. So, we have compiled the best love messages for you to melt her heart.
Why Write a Long Love Message to Melt Her Heart?
It's vital to realize the importance of communication between partners. Writing a love message to your partner is not only romantic but can also help build your relationship. The act of writing this special text builds your sense of trust with your girlfriend, as she gets to read your true feelings.
Whether it is a handwritten letter or a text message, there is nothing more romantic than a special message that melts your lover's heart. These messages provide the opportunity to express yourself in a way that is personal, intimate, and sweet.
There is a romantic and compassionate tone in your voice as you write your message. It reflects an aura of hope and faith that signals you are not giving up on her.
List of Love Messages to Make Her Feel Special
Do you want to send your significant other a love message that makes her feel special? You might send this message to your sweetheart on your anniversary or Valentine's Day to show how much you love and appreciate her.
If you're struggling to put your emotions in words, don't worry. We got you covered! From romantic to sweet to heartfelt, these personalized love messages will have you on the right track.
Romantic Text Messages to Melt Her Heart
I need you to always have it at the back of your mind that I will always love you.
Life offers many roads to choose from. But my only road is to go with you hand in hand till the end of our days.
You are my warmth in my coldest hours, always there to keep my heart and soul company. I can't fight these feelings anymore. I love you, sweetheart.
You take my breath away every time I see you! I am so deeply in love with you that I can't imagine living a day without you! You are such a precious gem.
My love for you cannot be explained in words. All anyone needs is just one loving person to go through life with. And you're that one person I fall in love with more and more each day.
Sweet & Heart-Touching Messages to Her
You make my life incredibly happy. I am so thankful to have a girl like you in my life. You make every day of my life wonderful. Love you, honey.
I wanted to send this sweet love note to express my love for you. You are my companion, my inspiration, and my greatest friend. My sweetheart, you are mine forever.
Baby girl, a love like ours doesn't happen very often. I would be a fool not to cherish it. Thank you for coming into my life and filling the void in my heart.
You will always remain dear to my heart, no matter what happens in life. My heart is where you belong.
Loving you is pure bliss, and you are my reason for everything. I can't imagine how difficult life would be without you in it.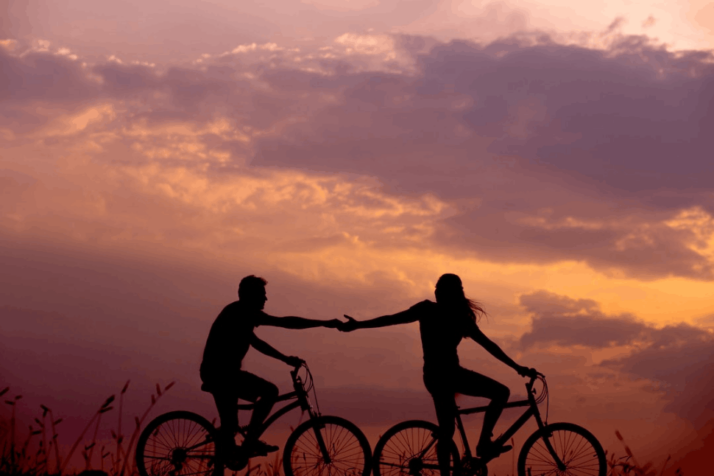 Heartfelt Love Messages for Her
You are the guiding start in my life, and you make every day special. I cannot imagine my life without you. You are such a precious gift in my life.
I cannot imagine surviving all the hard times of my life without your love and support. Keep holding my hands tightly forever.
People say loving you gives pain and is full of sacrifices. But I would rather go through pains and lots of sacrifices than not love you, my sweetheart.
Your love means the world to me. I can never get over it, nor get enough of it.I can only hope to have this love in my life forever. Thank you for being such an awesome person.
I knew you were special from the very first moment we met each other. You've brought joy and happiness into my life in a way I never thought possible. You make my life worth living. I feel complete when I am with you.
Conclusion
If you want to write a long love message to melt her heart, it has to come from the heart. When you pour your heart out on a paper, your words will reflect the emotions you truly feel. This true essence of love and emotion cannot be found if you fake it.
So, make sure not to try to be someone you're not. Instead, be your true self and write a personalized message to your loved one. Here, we have compiled some heartfelt love messages that you can personalize to add your own touch.
Explore All
Love Letter Generator Articles