Writing a love letter for hubby might seem old school, but love letters are the classic way of expressing your love to your beloved. Love letters are just precious. A nicely written love letter will surprise your man and make him feel valued. He too deserves to be honored with a beautiful love letter.
Though we live in an age of digital text messages, the work you put into writing a letter makes it superior to modern communication. You can never go wrong with a heartfelt love letter. In this article, we have compiled some of the best love letters to the husband.
Why Is a Love Letter for Hubby Important?
There are many reasons why you should write love letters. Writing love letters is a form of self-care, and many couples find them to be a positive, uplifting experience.
Love letters to your husband are a way to show how much you love and appreciate him. Writing a love letter to your husband is a romantic way to bring together all you love about him. It can also relieve built-up negative emotions.
A letter expresses your feelings for your significant other that you can't always say around them. It's a way to showcase your other interests and passions in your life and a physical manifestation of your thoughtfulness.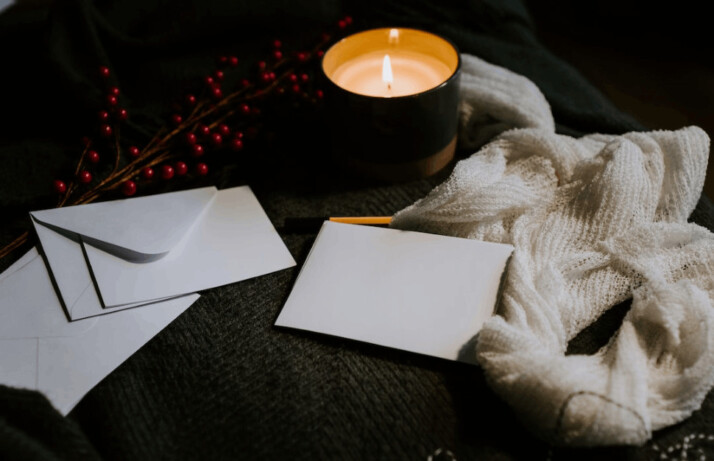 Great Love Notes & Letters to Your Husband
Love is not something that you learn. It has its own language, way of thinking, and feeling. It is not just about how much you love someone but also how your beloved sees it. These are the best love notes and letters to write to your husband to help transform your love relationship. Use these love letters to inspire your relationship and enjoy a stronger bond with your husband.
Romantic Love Letter for Hubby
My Dear,
I am writing this letterto let you know that I am extremely lucky to have you in my life. You have effortlessly embraced every element of my life, whether it be my family or me. And I cannot even begin to express how happy it makes me. You put me on a pedestal, forgive me when I am wrong, and ground me when I am being difficult.
I appreciate you making my life a fairy tale and being the ideal husband. I love you, dear husband.
Your loving wife,
Sweet Love Letter to Husband
Dear Husband,
One of my favorite days in my life was the day we got married. It was the day I met my lifelong best friend. Even though I was initially skeptical, you made me feel so loved and at ease. I can no longer imagine my existence without you. I feel like I am the luckiest girl on earth since I have a man who is loyal to me.
Today, I want to confess that, every night after you drift away to sleep, I stay awake just to watch you sleep. You might think I'm insane, but I can't help being fixated on you. I only want to be your one and only love forever at this point in my life.
Your loving wife,
Wedding Anniversary Letter for Husband
My Love,
Happy wedding anniversary to you!
I can't believe X years have passed already. I remember seeing you waiting for me at the altar as I walked down the aisle and all this just feels like yesterday. Time flies so quickly! But this time with you has been like something out of a fairy tale.
I'm happy we've made it this far, and I look forward to our upcoming adventures. I hope we stay this close forever and encourage one another to always be our best selves.
Your loving wife,
Apology Love Letter to Husband
Hey Babe,
I know that last night, we said some things to each other that we didn't mean to. And I genuinely apologize if I have offended you. I hate it when we fight, and I'm sorry that it had to go to that point. There's nothing I wabt more than going back to normal and talking it all out.
I'm writing this letter to let you know how much I love you and want you to know it! Since the last thing I would want to do is hurt you, I sincerely hope that you will pardon me for what I did.
Your darling wife,
Conclusion
A handwritten love letter will send a powerful message to your husband. They're an intimate, personal view into your heart and thoughts.
They complement the romantic date you put together and help set the tone for the loving relationship you want to build. We have compiled some great love letters for different situations to make your husband feel special.
Explore All
Love Letter Generator Articles