They say no one is perfect, but well, Mothers are! Your mom has always been the superwoman who stood by you through thin and thick. She is one of the most important and influential people in your life. Celebrating your mom with a love message for Mother's Day is important to show how much you love and appreciate her.
We don't often express our emotions towards our mothers. But they are just like the guiding star that's always there whether we look at it or not.
You wouldn't be who you are without her, and she wouldn't be who she is without you. A sweet love message to our mothers will let them know they hold a special place in our hearts and will be cherished forever.
Why Write a Love Message for Mother's Day?
Mothers are the best role models for everyone. You should always do something out of the ordinary for your mother on her special day! Though there shouldn't be just one day to celebrate our mothers, but there's no harm in making Mother's Day a little extra special.
In fact, Mother's Day is the perfect time to get sentimental and communicate your feelings. This special day is a celebration for mothers everywhere. And it is the perfect time to thank your mom for everything she has done for you.
It provides the perfect opportunity to make your mom feel loved. She may not have said it in words, but show her you care and that you appreciate the sacrifices she makes for you.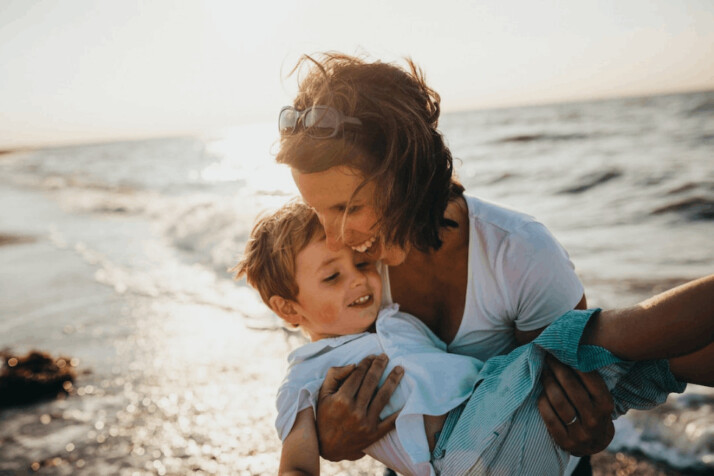 List of Perfect Love Messages for Mother's Day
We want to share so much with our mothers. Sometimes it becomes difficult to find the perfect words to express what they mean to us. But looking at some heartwarming messages often helps to inspire us and convey our emotions better.
Whether it's your mother, a friend, or a family member, remind all the moms how special they are with these great Mother's Day messages.
Sweet Love Messages for Mother's Day
Today, we celebrate everything you do and did for us always. But I want you to know that I FEEL all the compromises and sacrifices you do for us every day. I appreciate you so much, Mom.
Wishing you a calm and relaxing Mother's Day. You deserve to be pampered!
Mom, I thank you for showing me how to be the best version of myself. Today I am a strong woman because of the strong woman who raised me. I sincerely appreciate everything you have done for me. Happy Mother's Day!
Happy Mother's Day! Words are not enough to express how much I love you and what you mean to me. You're amazing. Thank you for all you do.
Flowers are not enough to express how special you are to me, but I hope they bring some brightness to your day today. Happy Mother's Day, Mama!
Mom, I wish we could celebrate Mother's Day together. Please know that today and every day, I'm thinking of you. I appreciate everything you've done for me. I love you.
Lovely Mother's Day Wishes for Friends & Family
I'm so proud of the mother you've become. You impress me every day, sis! Happy Mother's Day!
I wish my sister and best friend a happy Mother's Day. You are an incredibly good mother, and I am so thankful that I get to watch you raise your children. I love you all so much. Hope you have a fun day today!
It makes me incredibly happy to be able to wish my daughter a happy mother's day. You're doing a fantastic job as a mother!I could not be more proud of you.
Happy Mother's Day, Grandma! We all rely on and love you for you've created such a lovely family. I hope you have a special day!
Happy first Mother's Day! I adore seeing what a wonderful mother you are; I admire you and am super proud of you!
Watching you become a mother inspired me; I hope to be as good as the mother you are someday!
Funny Mother's Day Messages to Make Her Smile
You are the source of all my good qualities, Mom! Isn't it lucky that you had enough for both of us? Mom, happy Mother's Day!
Raising me must have taken a lot of patience, strength, and hard work. Thanks for hanging in there. Happy Mother's Day!
Thank you for being the only Mother in the world who would love a crazy child like me.
Thanks for putting up with an annoying, spoiled, ungrateful child like my brother. Love, Your Favorite Son!
Everyone is saying that their mother is the best today. But we know the truth: Mine is! Love you, Mom! Happy Mother's Day!
For this Mother's Day, I wanted to bring you something special, so I decided to give you some peace and quiet. Happy Mother's Day, mama!
Conclusion
Whether your mom is a new mom, a working mom, or a mom of many children doesn't matter. Love is unconditional regardless of how old your mom gets. Mother's Day will always be a day to celebrate her. So let's celebrate mothers together with a love message for Mother's Day that will make her feel nothing less than perfect.
Explore All
Love Letter Generator Articles