Are you thinking: "I need a love message for my mom." We know exactly how you feel, and you are not alone.
Mothers are unique and irreplaceable. Expressing your gratitude to your mom for the unwavering support she has provided throughout the years is an important privilege.
Heartfelt expressions of affection are the perfect way to show your mom how much you care. Doing something as small as sending a message or note would make her feel loved and appreciated.
You should never let a good day go by without telling mum you love her. Here is a collection of heartfelt notes you can send to your mother to show her how much you care.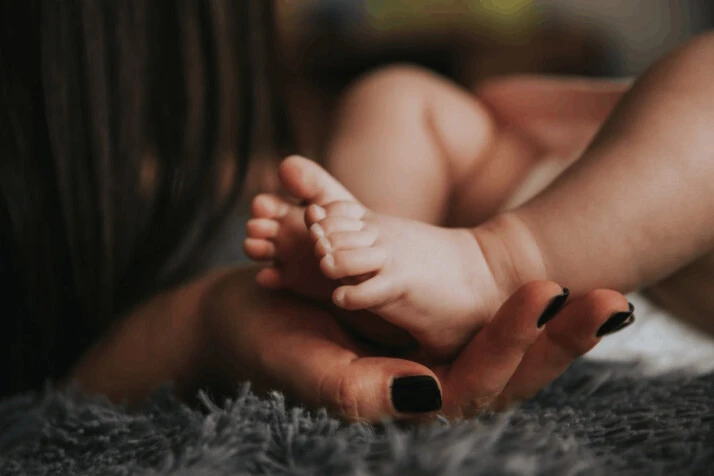 Heart Warming Messages for Mother
Overwhelmed about how to write heartwarming messages for your mother? Here are heartwarming messages that can be sent to all the extraordinary women in your life.
I cannot describe in words what you mean to me. Thanks for always being there for me.
If I could live my life again, I would still want you to be my mother.
My dearest mommy, I love you very much. I can't ever be thankful enough to you. You are the reason for my smile and happiness. Love you always!
No one can ever replace you, not now and in the next million years. I love you, Mom.
You're the sweetest mom ever. Thanks for your care and the support you do for us every day. We love you, mom.
Thanks for every single thing you've blessed my life with, Mom. You're the most fantastic lady in my eyes.
You're my mom and best friend too. I couldn't ask for a better mother-daughter relationship as we do. Love you, mama.
Thanks for raising me as a fantastic son. Thank you for standing beside me, whatever it takes.
Personal Love Message for My Mom
Mothers are one of the most important members of our family. They deserve to be remembered and praised for all their hard work for our children's well-being. Use these messages to tell her how you feel.
All I want to be is your little girl forever who loves sleeping in your arms, mom.
I hope to be a wonderful mother as you were to me. Thanks for being my mother!
Not all heroes wear capes, and my real-life hero is you, mum.
Mom, you are my root, my foundation of happiness. You're a beautiful, strong lady both inside and out. I'm proud to be your son.
Mommy, I promise to live a life that will do justice to all your sacrifices.
My dear mom – your love is the chicken soup for my soul. I love you.
Every day, I thank God for blessing me with a mother like you. You're the best mother any daughter would be lucky to have.
Thank you, mom, for fulfilling all my dreams over the years. Your presence is a blessing in my life.
Special Words for a Devoted Mother
These words are about telling your mom how much she means to you and how fortunate you feel to have her in your life. Let her know how much you appreciate her with these heartfelt messages of appreciation.
Mom, you are the most generous and loving person I have ever met. Thank you for teaching me to be compassionate and kind as well.
The best mom award should go to you, mom. You are the best mother ever.
Mom, whenever I go through hardship, thank you for being there for me with hugs, love, and words of encouragement. I love you.
Mom, your son will work hard to become the kind of son you always wished me to be.
Mom, I could always rely on you whenever I faced hardships. I hope I can be the kind of son you can also rely on.
I hope someday I can be a mother like you are, mom.
For every daughter, their mothers are their first best friends. You are too. My first best friend.
You aren't just my mom. You are also my best friend, my most important teacher in life, and my ultimate role model. I love you, mom.
Short Lovely Message for Mother
A mother's love cannot be compared to any other love. Her love is unconditional, strong, and long-lasting. A lovely short message for mother would make her day. Feel free to copy and paste.
Everything I am today is because of your encouragement, mom.
Thank you for always being by my side, mom.
Thank you for having more faith in my dreams than I do, mom.
I consider myself very fortunate to have you as my mother.
Nothing in the world I say can compare to the gratitude I have for you, mom.
Your happiness means the world to me, mom.
Thank you for raising me to be a good human like you, mom.
I love you the most in the world, mom. You are the most important person to me.
Words cannot describe what you mean to me, mom. I love you.
Long and Meaningful I Love You Mom Letters
Do you wish to share your feelings with your mother? Write a love letter, send a message, or an e-card to tell your mom how much you love her.
I would be so lost in this world without you, mom. Whenever I feel lost, I know I always have a home with you. Thank you for giving birth to me and being my mother. I love you, mom.
Having you as my mother is immense strength in my life. Whenever I feel like the world is falling apart, you assure me that you will catch me when I fall. I love you.
You are the best teacher in the world. You have taught me how to balance life and to stay positive all the time. Thank you, mommy, for everything. I love you.
Mom, you gave up your entire life to care for and nurture me into the person I am today. Now it's my turn. I've made it my life's mission to make all of your dreams and wishes come true.
Whenever anyone tells me that I am a reflection of you, mom, it is the most amazing compliment. I hope I can be the kind of woman you will be proud to call your daughter. I love you, mom.
Mom, we live in the same house. We see each other every day. You do many things to make me happy. Today I'm saying, I love you, mom.
You started loving me before I was born. You gave up your sleep because of me and didn't eat your favorite food as I wanted to eat that. Today I want to say that I love you the most and thank you for your sacrifices, ma.
Timeless Love Messages for a Mother
Love messages for a mother should be sweet, timeless, and meaningful. Take a look at these heartwarming messages for her.
People now think I'm a good man because of your upbringing, Mom. Thank you for teaching me to be a good human before anything else.
To the Queen of this home, the Queen of my daddy's heart, and the Queen of my life – I love you.
Being your son is the greatest asset to me. I wouldn't trade this for anything on this earth. Love you so much, mom.
Mom, I love you so much. You've made me a strong woman from the inside and built my confidence. Love and thanks!
My most beautiful mom, I can never be like you. You are the most beautiful, smart, loving, and intelligent person I have ever met. I love you so much, mom.
I love you, mom. Not just because you are my mother, but because there is no one else in the world who understands me better.
I know I couldn't become a perfect child for you. But you are the perfect mom. I love you very much, mom. You are the best mom in this world.
I have eaten in many restaurants. But I didn't find any food tastier than your handmade food. You are the world's most outstanding chef. I love you, mom. No one can be like you.
I still can't understand you. How can you know that I'm hungry? I always get food ready even if I don't tell you. How do you know what I need? I get all the things I want. You are a magician, mom. I love you.
Wrapping Up
Don't underestimate the power of these sweet messages. Just a few lines of words can make a big difference in a mom's day. Ensure you pick and send a love message to your mom today.
Explore All
Love Letter Generator Articles