Love is the most beautiful feeling in the world. It makes people feel happy, content, and fearless, even on the worst days of life. A great way to express your feelings to your lover is to send them a heartfelt love message. This guide's list of love message for my sweetheart will help you convey your true feelings to your significant other.
Love goes beyond race, sentimentality, and selfishness and makes people do amazing things for the person they love.
Sharing tender words about your deepest feelings can be challenging, and you might need some inspiration. Make your lover feel special by sending them one of these heart-touching love messages.
Love Message for My Sweetheart
Add spice to your relationship and blow your partner's mind by sending one of these beautiful messages to him or her.
Your laughter makes my day, and your smile makes my night. Just knowing you're here with me makes life worth living.
My heart skips a beat every time you walk into the room. You say and do the right things that make me feel special. I am more than a little in love with you.
You light up my world like the stars in the skies. You make me feel like I'm the only person in the world. My life is complete because of you, and we can conquer the world together.
Your love awakens my soul, and your kisses shake my heart. I feel less alone in this world when I'm with you. You make me feel so wanted and so special.
The memories we share are priceless to me. You are the best thing that has ever happened to me. I love you.
I have never loved anyone the way I love you. You're my best friend, my sweetheart and my best girl. I'll love you forever.
You're the queen of our castle. I am blessed to have you as my girlfriend, and I want to be with you for the rest of my life.
You're my everything. I don't know what my existence would be like if you weren't in it. I like waking up to you beside me, I'm deeply in love with you, sweetheart.
More Love Message For My Sweetheart
Honey, you're my greatest motivation, the best inspiration that brings out the more exciting side of me. You always make me stronger, smarter, more relaxed, and classier. I love you!
I have never felt this way about anyone else. You make my dreams come true. Your support and encouragement make me want to keep going. I'm glad you're always there to support me and help me overcome my weaknesses. I love you.
There is no better feeling than loving someone who loves me back. I could never love anyone as much as I love you. You're the only person who won't ever leave me.
I can't stand to lose you for anything in the world. I will always be there for you, in good times and bad times. Whenever we are together, it feels like we have been together forever. I will be yours and only yours for the rest of my life.
You captured my heart the very first time we met. I was yours to keep and only yours. We belong to each other. There's nobody else I would rather be with. I love you.
I'm so glad you are in my life. With every passing day, I become more in love with you. I wish we could live together forever. Love you more than you know, baby.
You're the most beautiful and loving person in the world. Nothing could make me happier than being with you. I can't start the day without you. I will always love you.
The times we've spent together are so precious and special. I love you so much, baby. You're my world, and you always will be. We belong together.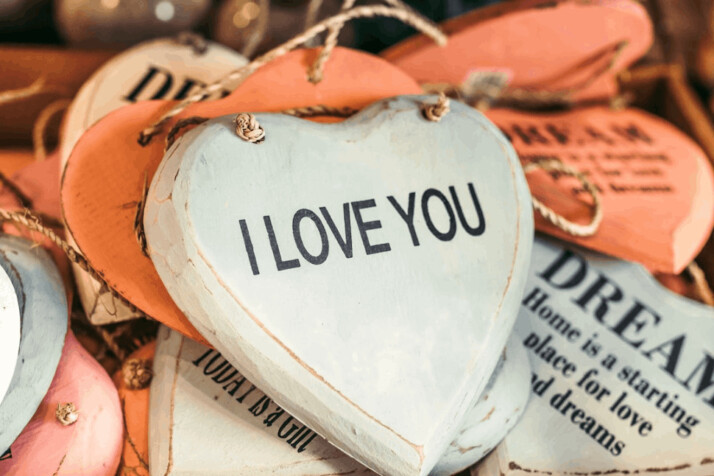 Wrapping Up
Love is a beautiful feeling that brings the most joy to our lives. You don't need to be a poet to send an acclaimed love message to your significant other. The touching love messages above are written with love in mind and are sure to make your sweetheart feel loved, admired, and cherished.
Explore All
Love Letter Generator Articles