Love is much more than just about happiness and butterflies. It is a feeling that encapsulates a wide spectrum of strong emotions and attachments.
Contrary to popular belief, tears aren't always a response to extreme negative emotions. Rather, they are a psychosomatic reaction to high levels of emotion. It's why sending your girlfriend love quotes to make her cry isn't a bad thing.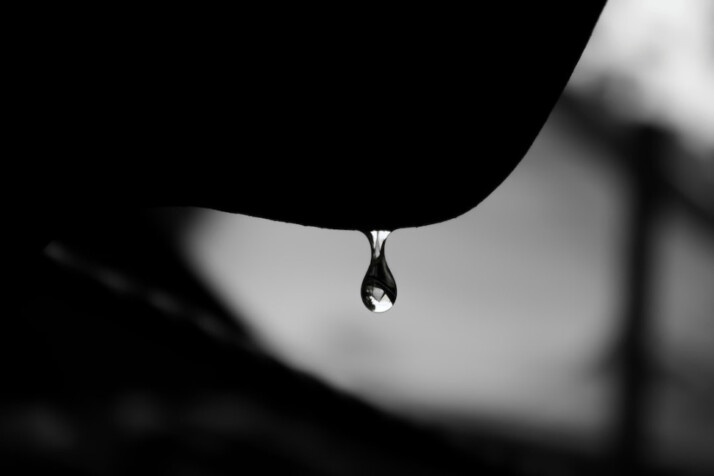 We cry when we experience elevated emotions, whether good or bad.
Cry-worthy love quotes are important because people can easily forget the details of an experience but have a vivid recollection of what they felt. The way a particular stimulus makes us feel can leave a lasting impression.
Cry-worthy quotes are a memorable way to express your love and affection for your significant other. If you're looking for some love quotes to make her cry, you might want to browse through the following section.
You can also try writing your own quotes if you want to find the perfect message to send.
Love Quotes to Make Her Cry
If you need an idea on how to write a cry-worthy love quote, look no further. Here are some examples you can use as inspiration.
Tear-Jerking Love Quotes
You know everything about me. You both the good and the bad things. Whenever I'm with you, I feel peaceful. Dear, you are my best friend, lover, and home. I love you more than words could do justice ever.
It's strange how you can live life thinking you're complete. Then all of it changes when you fall in love. Now, when we're apart, I feel so empty and hollow, my other half. I love you.
You came during the darkest points of my life. I was broken inside. I was nothing but a mess. Your love shone the brightest and reminded me of the good in life. You taught me to dream and hope again. Thank you. You have no idea how much I love you.
I never believed in love at first sight. You have to see the good and the bad in people because that's what makes them real. I believe that before you truly love someone, you have to know and understand them. The way you make me laugh, smile, and feel is why I believe I love you. I feel like I can overcome and endure anything in this world as long as I have you with me.
True love words are the things we can see and feel. They speak the thoughts our lips fail to express. You need only feel the way my heart wants to burst to understand what I feel about you.
I never thought I'd get to meet someone like you in my life. You make my heart happy, and things have never seemed more beautiful. Baby girl, you're the light that gives me a reason to keep going no matter what happens. You are the reason I'd do anything to face my struggles.
Sweet Love Quotes
You are special to me, my dear. I've heard and read about love, but now, I know what it feels like. It's magical, but it's also frightening. I feel vulnerable and secure at the same time.
You paint my life with heaven's colors. As long as I have you and your love, I don't want anything else. I love you so much.
We can't measure love. We can only feel it. I want you to be the candlelight for our romantic dinners. For the cold nights, I want you to be my fiery fireplace.
Songs and poems fail to describe my love for you. I wish our love lasts until we pass from this life. I love you.
As I spend more time with you, the clearer it becomes just how deeply in love I am with you. You have a very gentle and kind heart that I promise to take care of all my life. I love you!
Romantic Love Quotes to Make her Cry
I've been waiting for someone like to come along. You're like a sweet dream made real. I was never a romantic person and I never thought I'd fall in love like this. I thank the universe for giving me you. You are a beautiful soul, and my favorite person. You mean more to me than all the people in the world. I want to spend my life with you, and face the world together. Let's share our dreams and build the future we deserve. I love you, Sabrina, in every meaning of the word.
You are the one thing that gives me hope. You are the source of my strength and the reason I want to grow every day. The sea is a beautiful place, and full of life. But its true beauty is hidden from the eye. It hides beneath the ceaseless waves. Girl, I want you to know that you are the reason I want to look beyond the horizon, to see a new world. I want to make our dreams happen and live a meaningful life. You've turned me into a good man. All I want is to stay and stand with you for the rest of my life.
The Bottom Line
There's nothing wrong with a few tears. In fact, they are a sign that your partner is experiencing so much emotion.
Romantic love isn't always about sweet and tender moments and butterflies. It's about your ability to understand each other and to express the same in a matter that's true and sincere.
Explore All
Love Letter Generator Articles