A New Year message is a written note or post that conveys a new year greeting for a person or a group. They can be written similarly to regular letters, but senders can write them as short messages like postcards. You can send them as physical cards as well as emails and IMs.
They are a way to celebrate New Year and send wishes and messages to everyone you care about.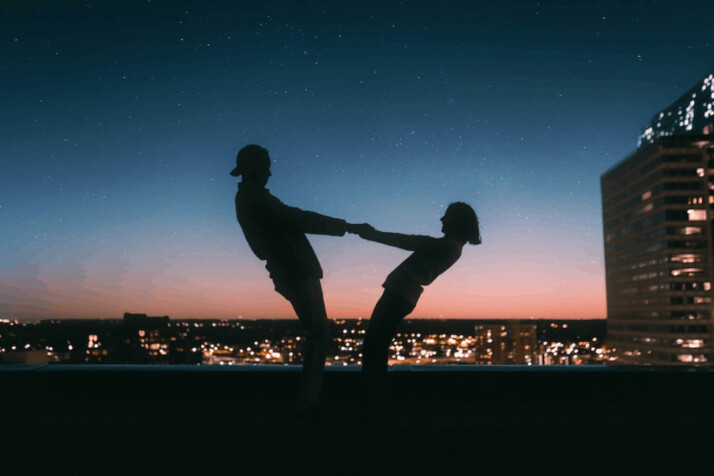 If you want to make your boyfriend or husband feel extra special, you might want to write a New Year message for him.
Why are New Year Messages Important?
New Year messages are important because they show the recipient that they mean a lot to us. They're also a way to express your eagerness to face another year together with the recipient.
New Year is all about recollecting on the passing year and welcoming a new year. It's about resolutions, change, and hope for a better year to come.
New Year messages have a similar purpose. They're also a way to let someone know that you look forward to new adventures with them.
Examples of a New Year Message for Him
On this beautiful New Year's Eve, I promise that no matter what life may bring us, I will always be here for you. Happy New Year, Baby!
May God bless your life with the same joy and pleasure that you bring into mine. I love you, my dearest. Happy new year!
My only New Year's wish is to be with you, to love you forever, and to always win your heart. Happy New Year, Handsome!
We're saying goodbye to one more year of life. But the memories we share will always be with us. Happy New Year!
My entire life changed since the moment I met you. Darling, I promise to spend the rest of my days with you. Thank you for being the love of my life. Love is all I have to offer this year.
Sweetie, Nobody understands me more than you do. I get to express a thousand feelings without saying a word, and you'd still get me. Happy new year to my soulmate and best friend!
Let's celebrate another year filled with love, care, and compassion for each other. May our love and passion grow stronger with every passing year.
Another year has ended, but we're still together. Thank you so much for always guiding me on the right path and never letting me go and for. Happy new year, Dear!
I can't be grateful enough to the Good Lord for blessing me with such a wonderful and sweet boyfriend like you! My love for you will keep growing until eternity. Happy New Year to my handsome boyfriend.
Sweet New Year Messages for Him
Starting the new year with the world's most handsome man makes me happy and excited. Happy New Year, my love.
Every moment with you is a cherished memory of my life. Wishing you a happy and prosperous new year, baby love!
I pray that all your dreams come true in this new year.
I've always dreamed of finding someone like you. I never thought life would give me a chance until you did. I wish you a happy and exciting New Year, my love.
Thank you for accepting who I am and making the best out of me. Happy New year, Darling!
I know we'll make this year special. We've done so with all the years we've been together. May God bless you and keep you safe.
You've been the best boyfriend I've ever had. This year, I'll do my best to be the best woman for you. Happy new year, my one true love!
Wishing you another 12 months of growth, hope, love, joy, health, wealth, and all the warm wishes of life. Happy New Year, Baby cakes!
It's time to add one more chapter to our beautiful love story. May our love live forever in our hearts and grow stronger each year!
Years pass, but my affection and care for you will remain constant. Happy New year!
To Summarize
New Year is a time for self-reflection and hope. It's a way to remember last year's events. It also symbolizes the beginning of a new year and welcomes change.
One way to show appreciation and gratitude to your husband or boyfriend is to write a New Year message for him. We hope you found lots of inspiration from these examples.
Explore All
Love Letter Generator Articles