Proposing to the love of your life can be nerve-wracking. It can even be hard to get the words out of your mouth! And it's in these moments that a proposal love message really comes in handy. These are perfect for delivering a message that's romantic as well as well-thought-out. If you don't know where to start with your message, there's no need to worry.
In this article, we'll look at some great proposal love messages that you can use or get inspiration from. These are sure to help you relay how you feel and get you that sweet YES.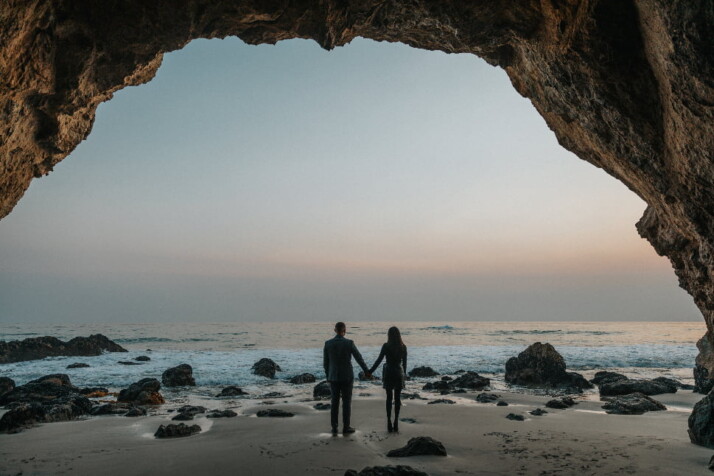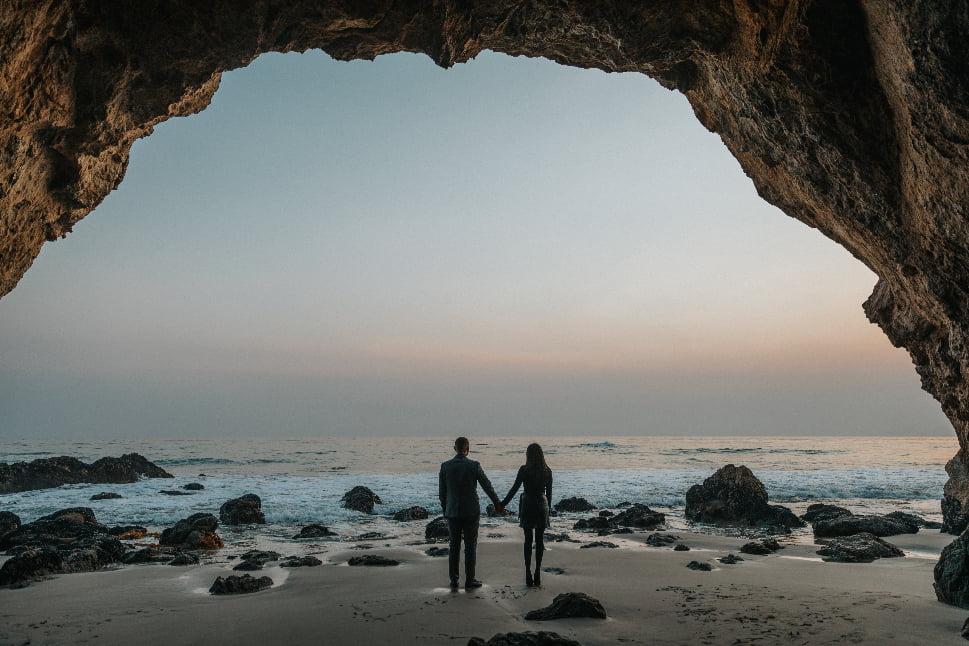 What Makes a Good Proposal Message
Love messages should be sincere and personal. It needs to convey how you feel in the most heartfelt way possible. Before you pop the question, try to insert a few phrases that complement her. Let her know how much you love and appreciate her. You can also use a romantic quote to start off your message.
There's no need to deliver an overly long speech. If your message is several paragraphs long, it might become dull. And ultimately, it will spoil your proposal. Keep your message concise. And just be yourself, be the man she fell in love with.
Special Proposal Love Message Examples
The Best Proposal Love Messages
You are the piece that I've been missing for so long. The moment you came into my life, I felt complete. Would you please be mine forever?
There are so many things I want to say, but I can't fully express them. But what I can say is that I love you today and forever.
You've taken my breath away, and I want to stay in your heart forever. Please be mine!
Let all my happiness be yours, and all your sorrow be mine. Let the entire world be yours, and only you be mine! I cannot imagine growing old with anyone else, nor do I want to.
My dream is to hold your hand and never let go of it again. Would you be my girlfriend?
I never want you to go. You have been everything I had been looking for. Will you please be mine forever?
You are the bright sunshine lighting up my cloudy days. Can you stay with me forever?
I give you my whole heart with this ring. And I promise that from this day forward, you will never walk alone. My heart will be your shelter, and my arms will be yours forever home.
Take my love. Use my soul. Hold my hand. And together, we can make it forever.
Sweet Messages to Ask Her to Be Your Girlfriend
You are a person I want my whole life to be dedicated to. Would you let me do that by being my girlfriend?
If I could give you any gift, I would give you love, laughter, peace, and joy that will last forever. Will you please be my girlfriend?
Can you please teach me how to get to your heart? I seem to be lost in your eyes.
The world is a little upside down. But if I get to spend every day with you, I don't mind. Can you please let me treat you like the queen that you are?
Can you please call an ambulance? I think I've fallen for you and can't get up!
You're the person I dream of every night. And you're the one I think about every morning. I'm crazy about you. Go out with me, please?
I'm not the best at expressing how I feel. But I can only say that I love you forever and forever. You make me smile, and I'm just so happy to be with you. Being able to share my life with you is my dream, and I hope you can make it come true by being my girlfriend.
I used to wonder how people could spend their life with one person. But now that I've met someone like you, I think I understand. I want to spend every minute loving you if I could.
Romantic Notes for a Marriage Proposal
I can't thank you enough for believing in me. You stayed with me through thick and thin. And you chose to love me even when I was at my lowest. I love you so much, my love. I am so happy that I have you in my life. And I would even be happier if you became my wife. Will you marry me?
The moment I first saw you, I knew you were the one for me. I fell in love with you then and there. And ever since then, I haven't stopped. I don't plan to stop ever. Until my very last breath, I will choose to love you.
When everything around me is chaotic, the strength of your love steadies me. Your tender care becomes all the light I need to be optimistic for tomorrow. Will you please make me the happiest man alive and be my wife?
I love you. You are perfect just the way you are, I love your fearless spirit, and I love the kindness that you carry. Your love is more than enough for me. And I hope to make you happy for the rest of my life.
My life feels perfect today because you're here. We have loved each other for two years, and I don't ever want to be apart from you. Will you please complete my life and spend it with me?
You are the answer to all of my questions. And you're the reason I keep trying to be better. You are what inspires me every day with your love and kindness. There are sometimes days when I think to myself, "I am one lucky man." And here I am today, hoping I can be luckier. Will you marry me?
Final Words
Thinking of the perfect proposal love message can be challenging. It's a momentous day in your relationship. You want to make it memorable and romantic. Make sure to give your message a lot of thought.
Reflect on how much you love her. Take inspiration from the messages in this article and personalize it. She's sure to give you her sweetest YES. Good luck!
Explore All
Love Letter Generator Articles