Want to make the morning more special for her? Well, a romantic good morning girlfriend message can be just the thing. It's very simple to make, and it can surely make her feel loved.
Give it to her on a note with a cup of coffee or maybe leave it on her pillow. It's certain to be a pleasant surprise that will brighten her morning!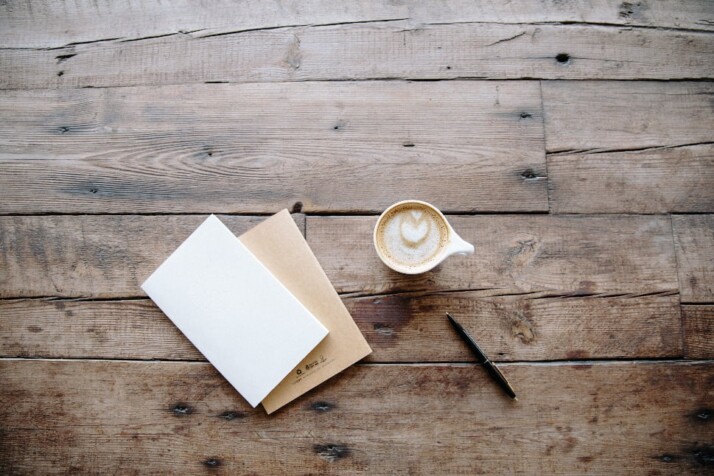 The challenging part about writing a message is choosing the right words to say. We all know how hard it can be to put into words how we feel. But don't worry. We've rounded up some of the sweetest and most romantic good morning messages for your girlfriend.
What to Include in Your Good Morning Message
A good morning message should be simple and sweet. You want to take on a lighter tone for your message. There's no need to be too serious. Greet her a good morning and compliment her. Tell her how much you love and appreciate her. And don't forget to wish her a wonderful day!
Sweet and Romantic Good Morning Girlfriend Messages
Messages that will make her smile
I thank the world every morning for giving me you. I cannot live without you. You are my sweetest addiction.
The brightest of my days are spent looking at you every morning.
Good morning baby. I hope you slept like a queen. Have a beautiful day. I love you lots!
Rise and shine, my love. I can't wait to give you a ton of hugs and kisses today.
Good morning Beautiful. You are the reason that I have a smile on my face every morning.
I am having a bad morning here without you, so if you're still in bed, please get up as soon as possible. Good morning!
It wouldn't be possible for a day to pass without me telling you how amazing you are. And I don't want this morning to pass with me wishing you a very happy day.
I just want to send you my love this morning to brighten your day. I hope this makes you feel better and remind you that somebody cares about you so much.
Deep and sweet messages
The wonders of your love fill all my days and nights. A lovely morning to my only love. Thank you for being a special and wonderful part of my life.
Let my unblemished love put a sweet smile on your sweet face as the cool morning breeze blows by and opens those beautiful eyes. Good morning darling.
Every night I dream about you. I want you by my side every morning so that I can see your beauty. I hate waking up every morning and texting you. All I want is to spend my mornings cuddling with you. I miss you so much! Good morning, beautiful.
This morning's cold breeze reminds me of your romantic touch – a tingling sensation that brings a surge of joy to my skin. Good morning.
You are more radiant than the sun, calm like a dove, sweeter than honey, and more beautiful than a peacock. I hope you'll learn to appreciate your special qualities more. Good morning beautiful. I love you.
The moment I think of you, half of my worries disappear. Your positive, energetic presence brightens up everything around you. I love you so much! Good Morning.
Cute messages to Brighten her day
Good morning my love. Morning tip: You really don't need makeup. Your perfection will be compromised.
I hope you start this day with a smile on your face and with happiness in your heart. Thank you for being my sunshine. I love you!
Please rise and shine my dear sleeping beauty. The world needs you to spread love and charm. I hope you have a wonderful day. Good morning baby!
Did you feel a little warm this morning? It's because I sent you a couple of warm hugs in my thoughts.
Being in love with you has made every morning worth getting up for. Good morning my dearest sweetheart.
I will forever choose to spend every morning of my life with you. Good morning baby.
I hope today surprises you with a lot of good things. Good morning, love of my life.
Good morning baby. I just wanted you to know that I love you dearly.
I always have you in my thoughts. Have an amazing day, my love.
Good morning sweetest baby girl. It's an honor to call you my own. You are just simply amazing. I hope you have a wonderful day.
I don't dream at night anymore. Why would I need to dream when I already have you in my life?
Thank you for making my life feel like heaven on earth. Good morning my sweetest love!
Your thoughts stay with me throughout the night, baby. I can't wait until the morning to tell you how much you mean to me. Good morning sweetie.
Final Words
A simple romantic good morning girlfriend is the perfect way to brighten her day. Remember to keep it simple and concise. And most importantly, write it from your heart. You can either send it through email, text, or, better yet, a handwritten note!
Explore All
Love Letter Generator Articles